The Netflix Sci-Fi Drama You Likely Forgot Starred Jennette McCurdy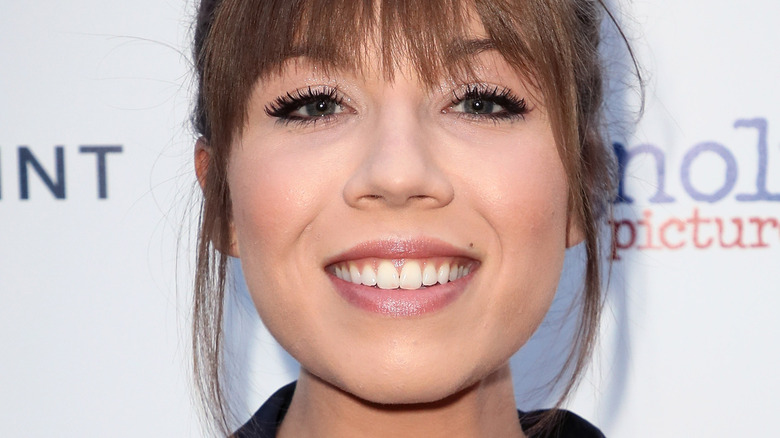 David Livingston/Getty Images
If Jennette McCurdy looks familiar to you, it might be because you spent hours watching her on the hit TV series "iCarly" or its spin-off "Sam & Cat." On both series, McCurdy became an icon to '90s kids everywhere for her portrayal of Sam Puckett, the best friend of Carly Shay (Miranda Cosgrove). More recently, however, McCurdy has been making some serious waves off camera. 
On August 9, the former Nickelodeon star published her memoir "I'm Glad My Mom Died," and while that's already an eye-grabber of a title, the abuse accusations levied against her late mother are only some of the many startling revelations included in the book (via Page Six). McCurdy's memoir also describes serious abuses that she alleges occurred on Nickelodeon sets. These specific allegations mirror previous statements made by McCurdy. For example, she took to her "Empty Inside" podcast in 2021 to explain that she quit acting because she grew to "resent [her] career" (via Variety).
Although McCurdy is still best known for her time on Nickelodeon, she also appeared in a number of other acting jobs, prior to her departure from Hollywood. For example, in 2015, McCurdy began appearing in a Netflix sci-fi series.
If you or someone you know may be the victim of child abuse, please contact the Childhelp National Child Abuse Hotline at 1-800-4-A-Child (1-800-422-4453) or contact their live chat services.
Jennette McCurdy starred in Netflix's Between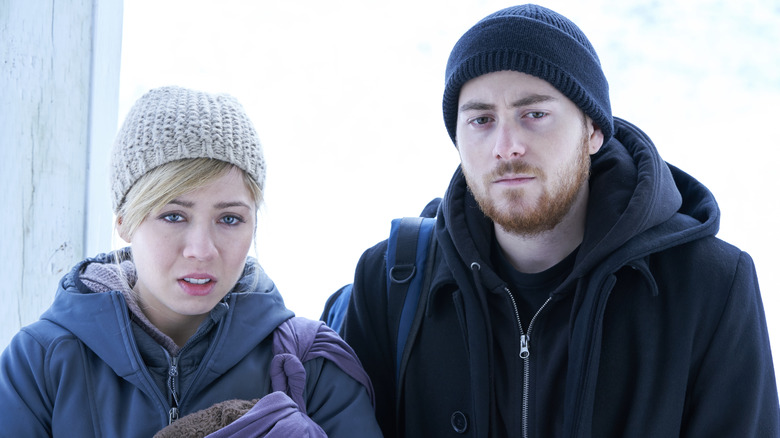 Netflix
Two years after the last episode of "Sam & Cat" aired on Nickelodeon, Jennette McCurdy starred in "Between," a Netflix original series. The show focuses on a town where all of the residents over the age of 21 suddenly begin dying from a mysterious illness. As the town is quarantined by the government, the survivors of the tragedy must band together in the hopes of finding answers and avoiding death themselves.
Unfortunately, neither critics nor audiences seemed to enjoy the show very much. On Rotten Tomatoes, critics only granted the series a 22% approval rating, while audiences were only somewhat more generous at 52%. Chris Bennion of The Independent skewered the series with a sarcastic answer to the show's central question: "What is it that the adults of Pretty Lake are dying from? It's not excitement, that's for sure." Similarly, Mary McNamara of The Los Angeles Times had few praises for the series. In fact, McCurdy appeared to be one of the only things McNamara liked about the show. McNamara wrote, "[McCurdy) is one of the few cast members who can act." 
Netflix released the last episode of the show's second and final season in 2016.