The King Of The Hill Guest Star Who Made Kathy Najimy Absolutely Giddy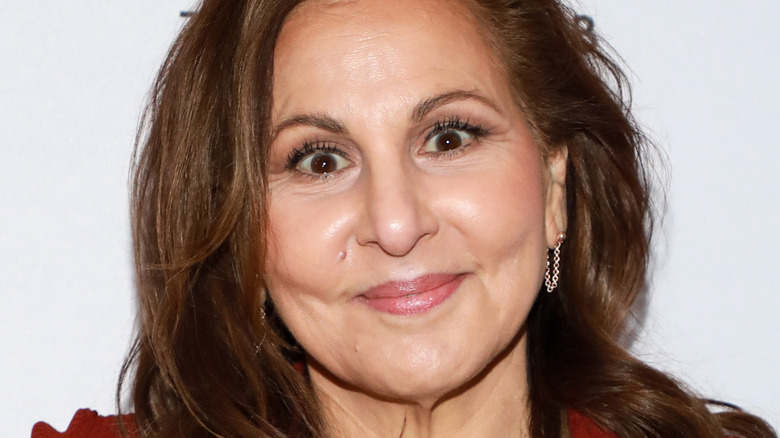 Jason Mendez/Getty Images
In its 13 seasons, "King of the Hill" attracted numerous memorable guest stars to pay a visit to Arlen, Texas. Reese Witherspoon voiced one of Buck Strickland's (Stephen Root) many mistresses, Debbie Grund. Tom Petty's Lucky was such a hit that they turned him into a regular recurring character. Matthew McConaughey voiced smooth-talking hustler Rad in "The Wedding of Bobby Hill." And Johnny Knoxville pulled double-duty as both Peggy's (Kathy Najimy) long-lost brother Hoyt and the poop-scooping millionaire Peter Sterling (via IMDb)
With a veritable revolving door of featured talent guesting on "King of the Hill," you would think that the regular cast would have been immune to it after enough time. Or, at the very least, they wouldn't have been star-struck. You would be wrong, though. In fact, Najimy — Peggy Hill herself — became rendered giddy by at least one guest star — and while recording the final season of "King of the Hill," no less.
Kathy Najimy was made speechless by William Devane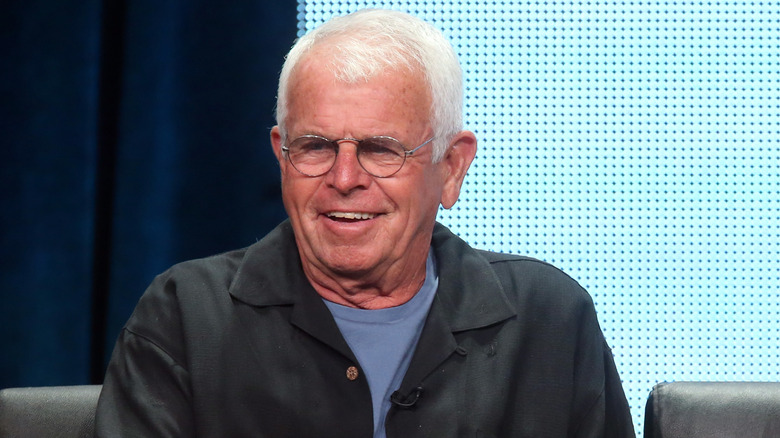 Frederick M. Brown/Getty Images
In a 2008 interview with Jim Halterman of The Futon Critic, Kathy Najimy, speaking of "King of the Hill" Season 13's guest stars, confessed being particularly struck by William Devane. "William Devane from 'Knots Landing' is on, too and, I've got to tell you, he's sexy as ever," she said. Halterman then added how Najimy let out her iconic laugh, swooning over the actor.
Devane, as Najimy mentioned, was a fixture on prime-time soap opera "Knots Landing" for 10 years, playing handsome corporate honcho and politician Greg Sumner. He guested on one episode during Season 13 of "King of the Hill," voicing Chuck Garrison, who Hank's (Mike Judge) mother, Tilly (K. Callan), marries after knowing him only a few months. Though the famously set-in-his-way Hank is, at first, put off by Chuck, the two discover they have much in common and are equally exhausted by Tilly's impulsive nature.
As for Devane, he has continued to be busy since the final episode of "Knots Landing" in 1993. Not only has he appeared in a diverse swathe of movies — from "Interstellar" to 2000's sci-fi horror "Hollow Man" — he was in 20 episodes of "24" as Secretary of Defense James Heller. He has made appearances in episodes of "The West Wing," "The X-Files," "NCIS," and many others (via IMDb).