Tim Roth Talks Going Toe-To-Toe With Rebecca Hall In The Thriller Resurrection - Exclusive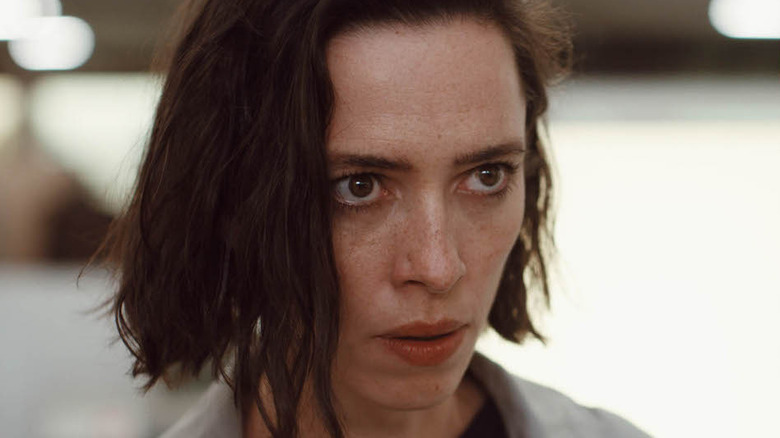 IFC Films
As actors, Tim Roth and Rebecca Hall have a lot in common. They're both consistently captivating to watch, no matter what film they're in or role they're playing. That's enabled both of them to jump across genres and from mainstream blockbusters to challenging indies.
For Roth, that's meant a career that's included roles in several of Quentin Tarantino's movies, including his first two as a director, "Reservoir Dogs" and "Pulp Fiction," as well as playing Emil Blonsky/Abomination in the Marvel Cinematic Universe, a character he'll depict once more in the upcoming series "She-Hulk." For Hall, it's meant a filmography with titles as varied as "The Town," "Iron Man 3," "The Night House," and "Godzilla vs. Kong."
Now the chameleonic pair is starring opposite each other in the unnerving psychological thriller "Resurrection." Hall plays Margaret, a corporate bigwig whose controlled life starts to unravel when a man from her past, David (Roth), shows up after 20 years, bringing with him a reminder of everything she's worked so hard to forget. "Resurrection" is slippery and strange, but Hall and Roth turn in enthralling performances that ensure the film's mind-melting premise works. In an exclusive interview with Looper, Tim Roth discussed the thrill of working with the talented Hall.
'You're watching this incredible thing happen'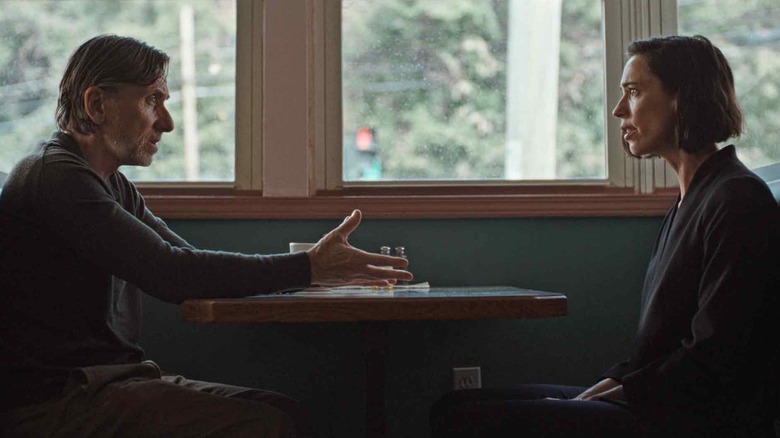 IFC Films
Margaret and David are at odds throughout "Resurrection," but Tim Roth indicated the relationship between himself and Rebecca Hall was much lighter. "I found her to be such fun. Her sense of humor is full on," Roth shared. "She's really good. She's proper actor material. Rebecca's the real deal, so you've got to be ready. ... But there were times when we would come to the end of the scene and we would burst out laughing, because [of] what we just did. We would get in there, we would do it, but you have to step back."
Yet Roth confessed that every once in a while when he was acting opposite Hall, he couldn't help but be mesmerized by her fascinating performance. "There was also times when I would look; I'd be watching her and I'd have to be careful," Roth remembered. "When you're working with somebody who's that good, sometimes you're amazed by them, so you end up being the audience member while you're in the scene. You have to remind yourself you're there to do a job." He continued, "She's such a remarkable [talent]. ... I had to watch it. I had to be on my toes, because sometimes you'd forget that you were there to actually engage because you're watching this incredible thing happen. It's pretty amazing."
"Resurrection" is currently available in theaters and On Demand and will be coming to Shudder in November.