Who Plays Yukio In Deadpool 2?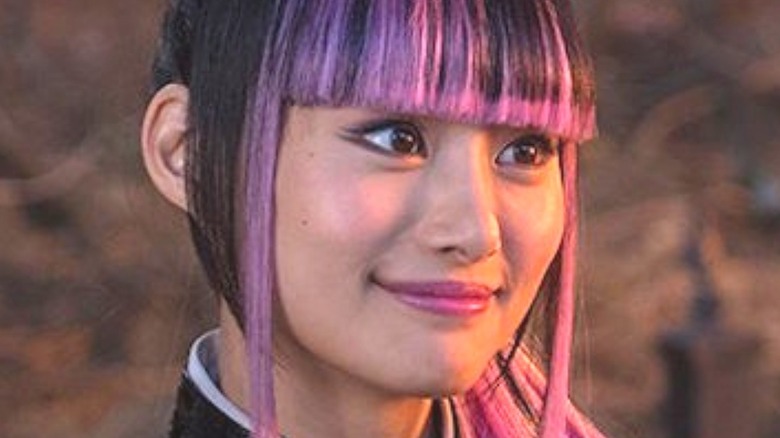 20th Century Studios
The hilarious superhero sequel "Deadpool 2," starring Ryan Reynolds, Josh Brolin, and Morena Baccarin, arrived in 2018 to sweeping acclaim — maintaining both critical and audience scores in the mid-80s on Rotten Tomatoes. Though some fans were worried about what would become of the "Deadpool" franchise when Disney bought 20th Century Fox, Marvel Studios soon announced plans to introduce the characters to the MCU starting with "Deadpool 3" (via Collider).
A part of the X-Men franchise, "Deadpool" follows Wade Wilson, a mercenary who becomes a masked vigilante after he is scarred and left for dead by Francis Freeman. In "Deadpool 2," Wilson fleshes out the X-Force to fight Cable, a time-traveling mutant who is trying to kill Russell Collins (also known as Firefist). This adventure brings the whole gang to the X-Mansion, where we become reacquainted with the delightfully petulant Negasonic Teenage Warhead aka Ellie Phimister (Brianna Hildebrand). We also meet her girlfriend, a fellow X-Man named Yukio, who is kind to Wade and often offers him enthusiastic greetings — even telling her girlfriend-slash-polar-opposite not to be so mean to him.
Yukio and Negasonic Teenage Warhead are considered one of Hollywood's first openly LGBTQ+ superhero couples (via Den of Geek). Though they don't get a ton of screen time, they definitely make an impression — so fans may be wondering, who plays Yukio in "Deadpool 2"?
Before Deadpool 2, Shioli Kutsuna worked primarily in Japanese TV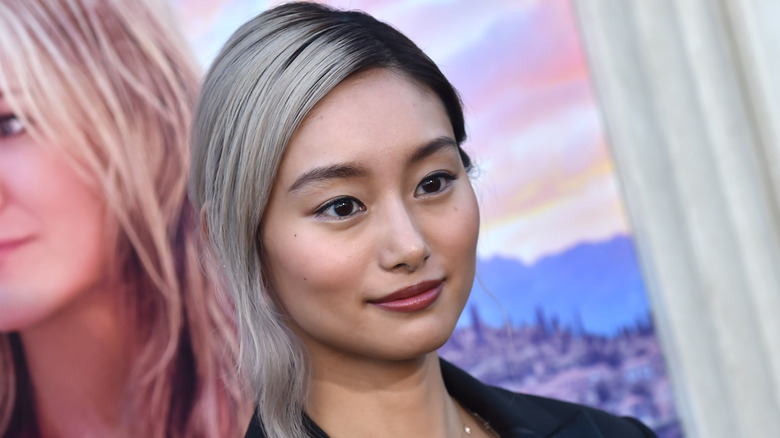 DFree/Shutterstock
Yukio is played by Japanese-Australian actress Shioli Kutsuna. As she recounted to The Morning Show on 7 (via Twitter), she was born in Australia but relocated to Japan to pursue acting after winning a contest: Before her American breakout role in "Deadpool 2," she had dozens of acting credits in Japan. Her first role was in the 2008 Japanese TV series "Homeroom on the Beachside," about an eccentric teacher at a private high school. Following several other productions, in 2011 she landed the prominent role of Ran Mori, best friend to the protagonist in "Detective Conan: Shinichi Kudo's Written Challenge! The Mystery of the Legendary Strange Bird," a live-action adaptation of the well-known manga series.
Kutsuna's fluency in Japanese and English allowed her to cross over into Japanese-American productions (via The Japan Times). She starred along with Jared Leto in "The Outsider," a film released by Netflix in 2018, and a year later, she appeared in "Murder Mystery" with Jennifer Aniston and Adam Sandler, playing the ex-fianceé of billionaire Charles Cavendish (Luke Evans).
But by far, Kutsuna's biggest blockbuster role has been as Yukio in the "Deadpool" franchise. According to her interview with Nerds of Color, she was cast after multiple rounds of auditions (and nerves), and she added how excited she was to bring "necessary" LGBTQ+ representation to superhero films, saying, "I am so grateful to be part of this important movement and challenge for a film like this."
Shioli Kutsuna carries X-Men themes into Apple TV+'s Invasion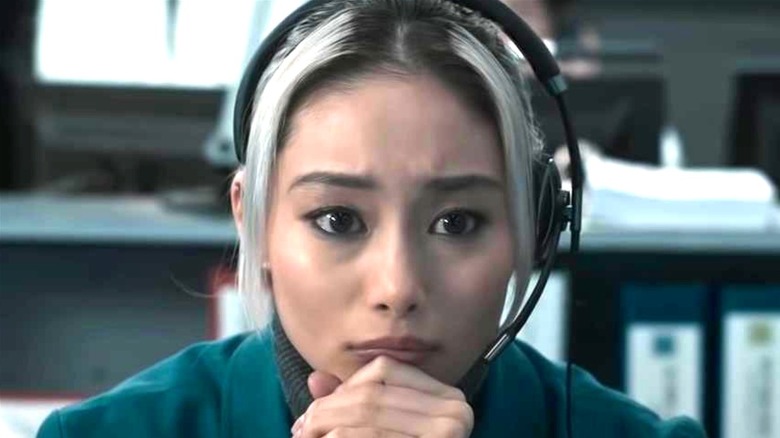 Apple TV+
For any fan who wishes to see more of her while Kutsuna's future in the "Deadpool" franchise and the MCU unfolds, the actress has had a major starring role in Apple TV+'s science fiction series "Invasion," created by Simon Kinberg and David Weil. The show follows several individuals around the globe who witness an alien invasion that threatens humanity's survival. It premiered in October 2021 — and was renewed by Apple for Season 2 before the inaugural season even concluded.
In "Invasion," Kutsuna plays Mitsuki Yamato, a brilliant communications specialist working for the Japanese government who is secretly in love with an astronaut named Hinata (Rinko Kikuchi). Hinata's death spurs Mitsuki's emotional journey in the series — though fans have expressed frustration that this instance of LGBTQ+ representation is immediately marred by tragedy and suffering (via Comics Beat). However, Kinberg noted in an interview with Decider that Mitsuki's identity is critical to the themes that unite the characters in the show — themes of "real people" and alienation that are, funnily enough, inspired in part by the X-Men.