Star Wars: The Last Jedi IMAX Poster Revealed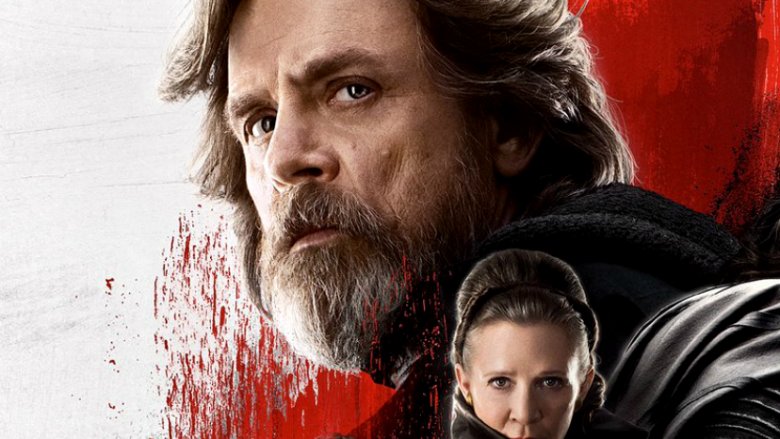 Lucasfilm
There's a new poster for Star Wars: The Last Jedi and although it's beautiful, it still gives us pretty much what we've already seen.
This one is for the IMAX screenings of the flick, and it's got that standard Star Wars collage look that the theatrical poster has. But while Luke Skywalker (Mark Hamill) looms large over the previous poster, he doesn't look quite so tempted by the Dark Side. It's funny what wearing his hood up or down can do to the overall tone.
But there is a new element: Rey (Daisy Ridley) has a sweet cape. Check it out below.
Fans who see the film in IMAX at AMC theaters will also receive a new print by artist Dan Mumford each week, beginning Dec. 17, Dec. 24, Dec. 31, and Jan. 7. Those who see the movie in IMAX at Regal Cinemas will get a new collectible ticket each week, beginning on Dec. 16, Dec. 23, and Dec. 30. Take a look at the first poster and ticket here.
There will also be some opening night festivities at select IMAX theaters, including a special concession offer and the release of collectible Star Wars trading cards. As if you needed more incentive to see the flick on the biggest screen possible. 
Star Wars: The Last Jedi lands in theaters on Dec. 15.