Luke Skywalker Watches Over Rey In The Last Jedi IMAX Poster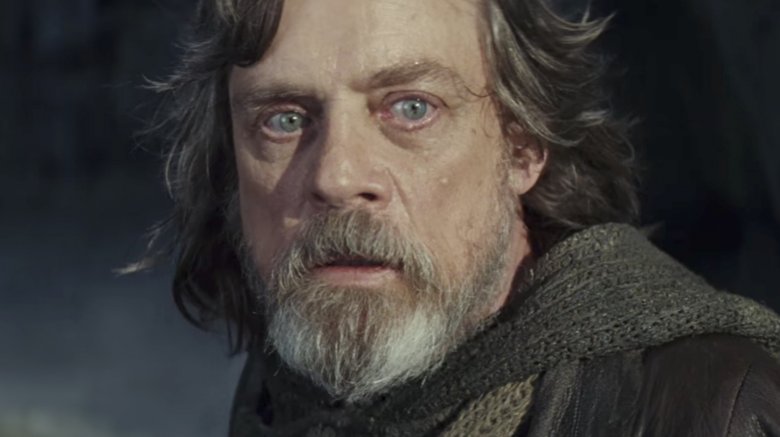 The relationship between Luke Skywalker and Rey is a complicated one, and a new poster for The Last Jedi makes that beautifully clear.
In a special poster designed for IMAX screenings of The Last Jedi (via Coming Soon), we see Rey (Daisy Ridley) working on her lightsaber skills alone on Ahch-To as Luke (Mark Hamill) watches from afar. Pair that with the latest trailer in which Skywalker seems to decide against training Rey because her powers are too strong, and it reveals a central part of the story.
Fans who see the film in IMAX at AMC theaters will receive a new print by artist Dan Mumford each week, beginning Dec. 17, Dec. 24, Dec. 31, and Jan. 7. Those who see the movie in IMAX at Regal Cinemas will get a new collectible ticket each week, beginning on Dec. 16, Dec. 23, and Dec. 30. Check out the new poster and first ticket below.
There will also be some opening night festivities at select IMAX theaters, including a special concession offer and the release of collectible Star Wars trading cards. As if you needed more incentive to see the flick on the biggest screen possible. 
The Last Jedi lands in theaters on Dec. 15. Check out more details about the IMAX screenings.