Whatever Happened To Mirmir After Shark Tank?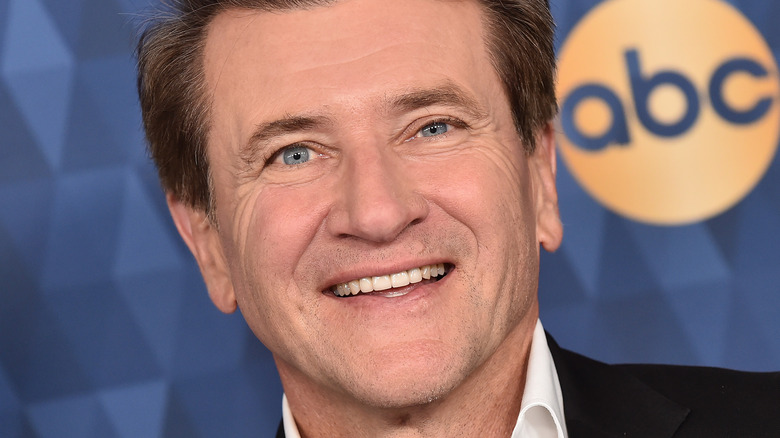 DFree/Shutterstock
Some products on ABC's "Shark Tank" manage to reinvent the wheel, or at least re-envision a tried-and-true product. EverlyWell's food sensitivity tests allow its users to skip a visit to the doctor, and QBall reimagines what a microphone could look like and accomplish. Other entrepreneurs simply hope to take a timeless idea and update it for modern consumers. Such was the case for Mirmir, a fresh take on a nearly 100-year-old invention: the photo booth.
Touted as a high-quality, high-end photo booth with face-smoothing technology, Mirmir was founded by Ryan Glenn and Sean Spencer, who took their idea to "Shark Tank" in a Season 9 episode. The pair had an immediate fan in Robert Herjavec, who had used their service at his wedding. Other Sharks, however, were less enthused. Despite netting $4 million in sales in just over three years, Mark Cuban, Lori Greiner, and Daymond John are skeptical, citing competing technology and the product's ability to shine in spectacle-filled venues.
Kevin O'Leary and Herjavec are left to duke it out, with the latter securing a 20% equity stake for $700,000 — a deal he finagles from the initial $350,000 for a 10% offer. Here's how Mirmir has fared since the 2017 episode.
The deal fell through, but Mirmir still attracts celebrity attention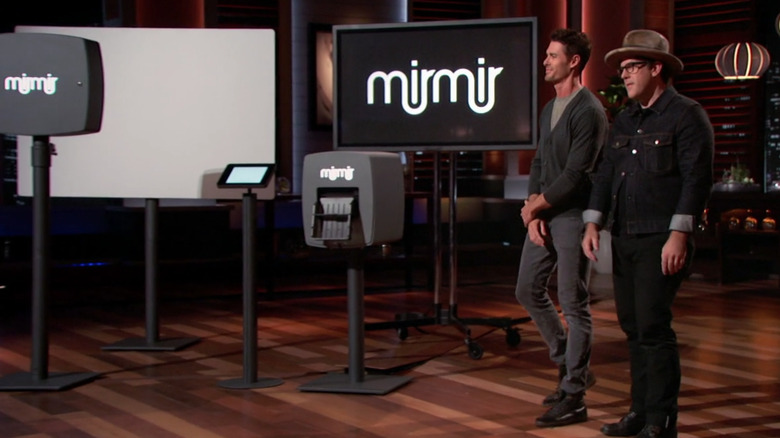 ABC
Since promoting Mirmir on "Shark Tank" in 2017, it appears that Ryan Glenn and Sean Spencer's deal with Robert Herjavec has fallen through (via Insider Growth). These sorts of deal collapses are more common than you might think. In a Forbes study, 43% of the 237 business owners they spoke to who had accepted deals on-air said their agreements were never fully realized. Moreover, of all of the Sharks, Herjavec led the pack with the least solo deals that closed between Seasons 1 and 7 at only 45.8%.
For some entrepreneurs, the TV exposure is a perfectly sufficient business boost. That certainly seems to be the case for Mirmir, who were netting $4 million in sales in just over three years upon appearing on "Shark Tank," thanks in part to their celebrity clientele.
They seem to have maintained those sorts of clients. The company's Instagram feed boasts appearances by Joe Jonas, Ariana Grande, and even Beyoncé. They've also expanded beyond the United States, with their services now available in the U.K., Canada, and Tokyo. In addition to weddings and birthdays, Mirmir continues to make a name for itself at high-profile events. In 2022, the company included the GLAAD Media Awards and Sony Animation 20th Anniversary as clients (via Mirmir).