Hayden Panettiere Has A Lot Riding On Her Scream 6 Comeback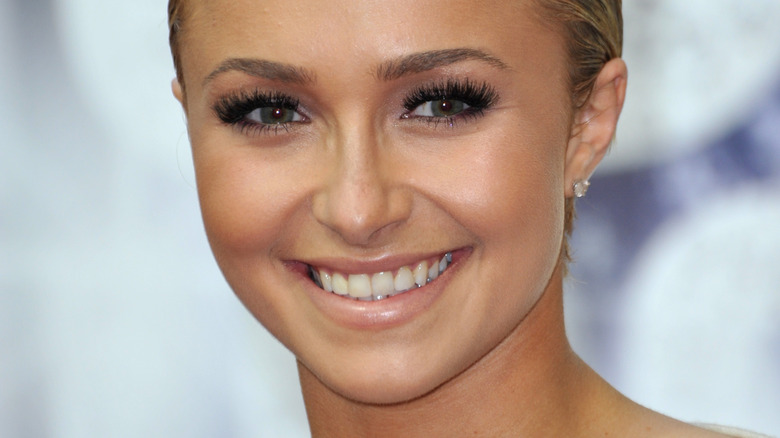 Featureflash Photo Agency/Shutterstock
Among some of the most notable films of actor Hayden Panettiere's career is the fourth entry in the "Scream" franchise. "Scream 4" premiered in 2011, a full 11 years after "Scream 3" first released in 2000. Fittingly, then, its cast features some returning series staples, like Neve Campbell's Sidney Prescott and Courteney Cox's Gale Weathers, in addition to a new generation of younger characters, including Panettiere as the wisecracking Kirby Reed.
In spite of her character's death seeming relatively certain at the end of "Scream 4," it was announced in May that Panettiere will be back for "Scream 6." This news was ultimately met with a healthy dose of cautious optimism. While plenty of fans of her "Scream 4" performance were happy to hear of her return, some of them shared their hope that "Scream 6" doesn't make the mistake of killing off her character for good this time.
Although "Scream 6" won't premiere until next year, Panettiere touched on her involvement in the project during a recent media resurgence predicated around an open discussion of some of the struggles she experienced in her recent past. As it turns out, "Scream 6" is primed to play an important part in Panettiere's career moving forward.
Panettiere pushed for her Scream 6 role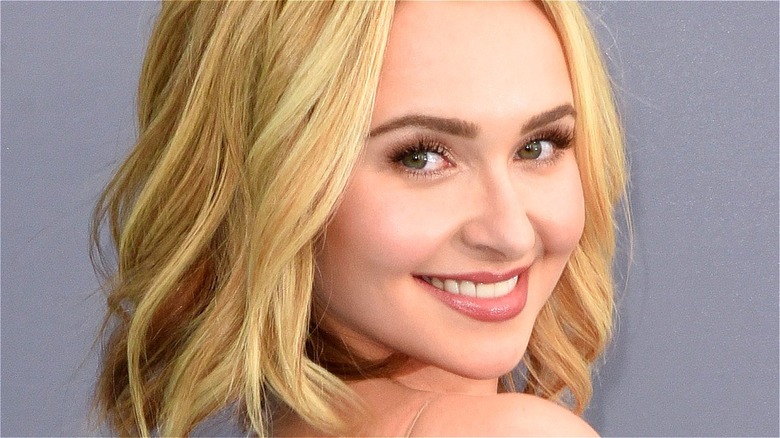 C Flanigan/Getty
On July 6, Hayden Panettiere appeared on "Good Morning America," predominately to discuss how she overcame some personal difficulties in her life and the health of her seven year-old daughter who lives in Ukraine. At the end of her interview, however, Panettiere touched on the fact that she's planning a career resurgence, hinging on the release of "Scream 6."
Panettiere recounted how she first floated the idea of reprising her "Scream 4" role. "I called them up myself and was like, 'So, you guys don't like, happen to want to run Kirby back, do you?'" she said. "I wanted to be in it that badly."
Interviewer Kaylee Hartung then asked if Kirby will survive the first kill in "Scream 6." While Panettiere couldn't make any promises, she did ensure fans that they won't be disappointed by her involvement in the upcoming "Scream" movie.
Paniterrie's most recent credited role was that of Juliette Barnes on country music drama "Nashville," which concluded in 2018. "Scream 6," then, will not only be Panettiere's first role since overcoming the struggles she discussed in her recent interview, but her first acting role of any sort in roughly five years.
Kirby will officially return to the "Scream" franchise when "Scream 6" premieres on March 31, 2023, kicking off what very well could be a new chapter of Paniterrie's career.