Why Tim Allen Struggled When Kaitlyn Dever Left Last Man Standing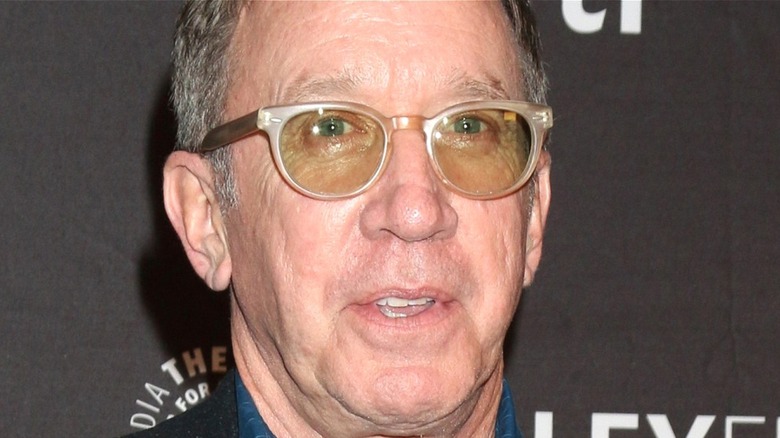 Kathy Hutchins/Shutterstock
Watching the kids leave the nest can be an emotional time for a family, and that's how Tim Allen felt when his youngest on-screen daughter left the cast of the hit sitcom "Last Man Standing." The show focuses on Mike Baxter (Tim Allen), Vanessa Baxter (Nancy Travis), and their three daughters Kristin (Amanda Fuller), Mandy (Molly McCook), and Eve (Kaitlyn Dever). Much like Allen's beloved family sitcom "Home Improvement," "Last Man Standing" follows the Baxter family as they navigate the ups and downs of careers, relationships, and growing up.
Dever's character Eve is the youngest of the three daughters, and her interests more closely align with her dad's, which creates a strong bond between the two characters. Toward the end of Season 6, Eve joins the Air Force Academy, and that creates a change in the family, which is explored throughout the following three seasons. Looking back on the series, Allen admitted that watching his fictional daughter leave the nest was not easy.
Allen says Dever's departure reminded him of his own family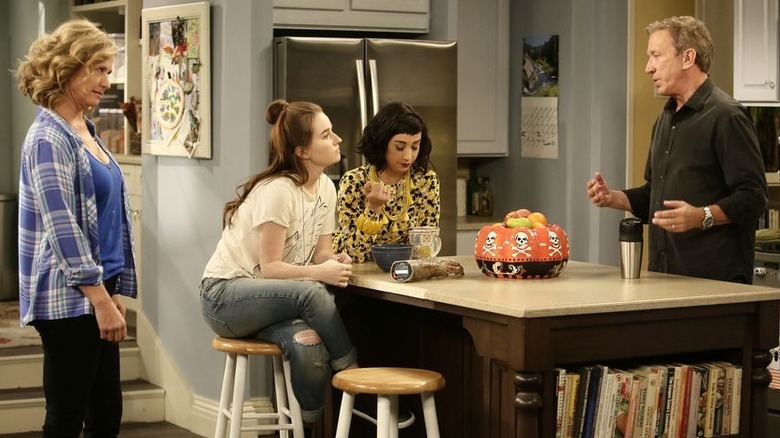 ABC/Nicole Wilder
In a 2020 interview with Fox News, Tim Allen compared Eve's departure to that of his eldest daughter leaving home, and he said there was one episode, in particular, that struck a chord with him. "We had an episode ... where we had to change Eve's room and it reminded me of real life. You know, your kid's not coming back. They'll visit, they're not going anywhere, but they're not coming back to the bedroom they grew up in. It was a really hard one for me to do based on my oldest daughter when she left," the actor recalled.
Visiting is exactly what Kaitlyn Dever did during the last three seasons of "Last Man Standing." Fox picked up the family sitcom following its cancellation at ABC, but the network's decision was not immediate. The cancellation led stars Kaitlyn Dever and Molly Ephraim (who originally played Mandy) to pursue other projects. While Ephraim was unable to return to her role, Dever was able to play Eve in a recurring role while juggling other projects, including the hit movie "Booksmart."
Dever found a way to return for the series finale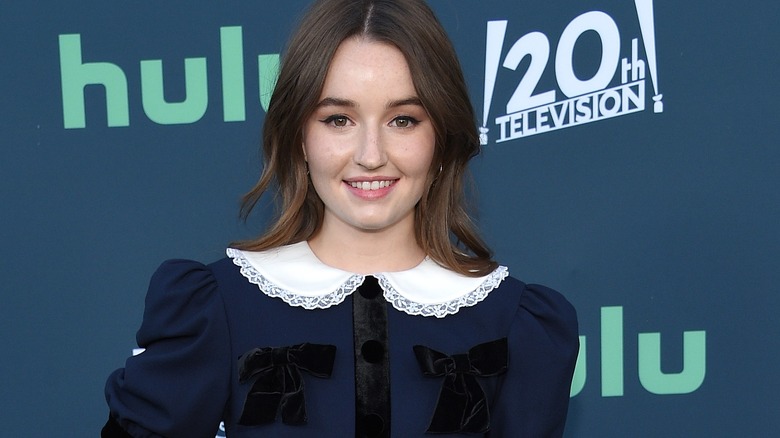 DFree/Shutterstock
During the final three seasons of "Last Man Standing," Eve is well into her Air Force career and visits her family when she has time. She even makes an appearance via tablet in the two-part series finale. Speaking to The Wrap in 2021, showrunner Kevin Abbott said that while they were unable to have Kaitlyn Dever join the cast on set, they were very happy that she was able to join the finale virtually. 
Abbott recalled a scene in the finale where Kyle Anderson (Christopher Sanders) gives an emotional farewell to the show that quickly switches its focus to Eve. "Kyle gives what could have been the emotional end of the scene, which is 'I wish it wasn't gone. I don't want this going.'...And then you come in with Eve. Tim [Allen] and Kaitlyn have always had such a special relationship. Not that he didn't have it with the rest of the crew and everything, but I think he felt very fatherly to Kaitlyn. And I think that was a punch that really landed that scene nicely," he said.