How Olivia Newton-John Stopped John Travolta Mid-Song On The Set Of Grease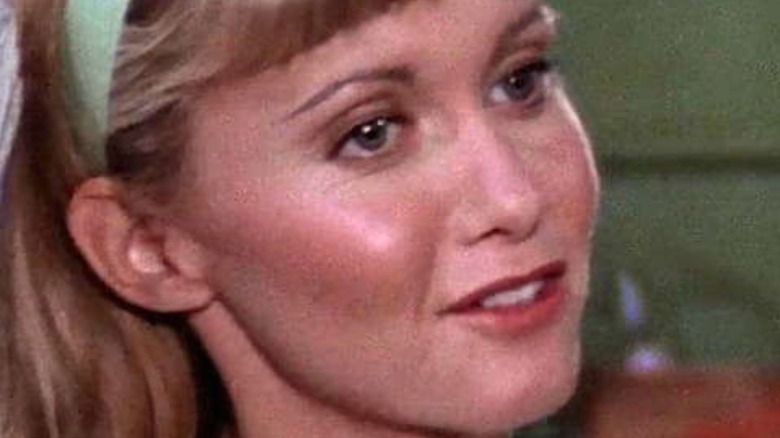 Paramount Pictures
The entertainment world is mourning the devastating death of Olivia Newton-John, who passed away on August 8, 2022, aged 73. The legendary actress and singer's legacy boasts an impressive body of work that includes several acting credits and lots of hit albums. However, her outing as Sandy in the 1978 musical romance "Grease" is arguably the performance that Newton-John became most synonymous with during her long career.
Directed by Randal Kleiser, "Grease" centers around Danny Zuko (John Travolta) and Sandy Olsson (Newton-John), two unlikely lovers who struggle to continue their passionate summer romance after school starts and they find themselves running in different social circles. Danny is the bad boy type and he has a reputation to live up to. Sandy, meanwhile, is a goody-two-shoes with a sweet nature. The movie chronicles their journey as they try to rekindle their romance amid the social pressures. Of course, they still find the time to perform some catchy musical numbers along the way.
Olivia Newton-John was nervous about filming some "Grease" scenes, especially when it came to the kissing moments with her co-star. That said, she also proved to be a distraction for Travolta at times, even causing him to stop a performance mid-song on one occasion.
Olivia Newton-John gave John Travolta a heart palpitation on the set of Grease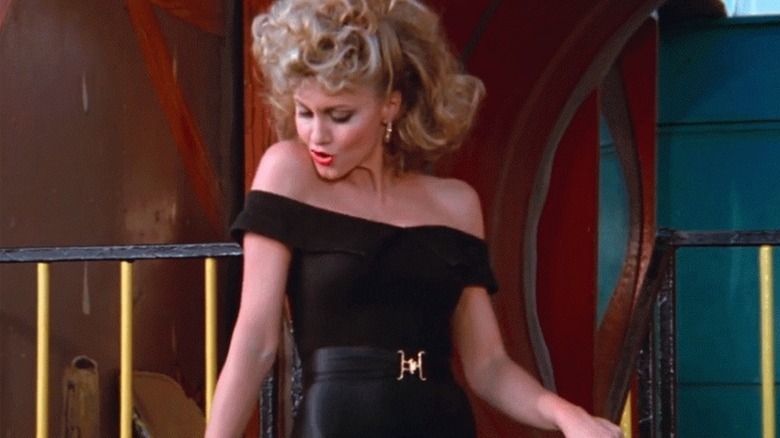 Paramount Pictures
One of the most iconic moments in "Grease" sees Olivia Newton-John donning leather, heels, and changing her hair. It's a different side to Sandy that no longer presents her as a goody-two-shoes, and she steals the attention of everyone around her as a result. However, it turns out that people had a similar reaction behind the scenes as well.
While writing for Perth Now, Newton-John recalled John Travolta's reaction to seeing her in the get-up for the first time. He was performing the song "Sandy" and acting heartbroken, but he perked up when he saw his co-star walking across the set. Newton-John explained that Travolta stopped singing mid-note and his eyes popped out of his head, which was the exact reaction she wanted. The performer described the experience as "empowering," and it helped her discover a new side of herself as she was used to being a "hippie-bohemian type" when it came to her fashion style.
Travolta has a similar recollection of the events on the "Grease" set that day, and he knew that filmgoers would react the same way. "It was just too good to believe. It was so perfect," he told Perth Now. "And I knew the audience would have the exact same reaction that I was having — a heart palpitation."