The Sci-Fi Comedy Horror You Likely Forgot Featured Olivia Newton-John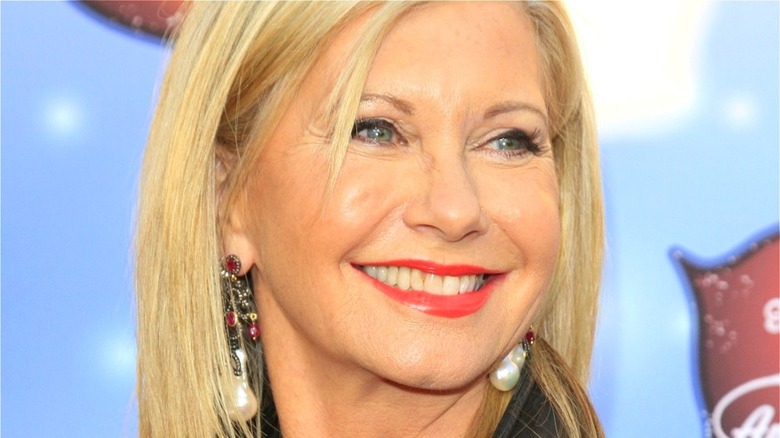 Kathy Hutchins/Shutterstock
Olivia Newton-John passed away today, August 8, 2022, at the age of 73. With the news of her passing provided by her husband, John Easterling, (confirmed by TMZ), now's a good time to look back on her incredible career.
As a musician, Newton-John was nominated for 12 Grammy Awards, winning four (via The Grammys). She had three singles hit the top of the UK charts–"You're the One that I Want," "Summer Nights," and "Xanadu" (via Official Charts).
Newton-John was also an accomplished actress. She's best known for her starring role as Sandy in the 1978 musical "Grease," along with her roles in "Xanadu" and "Two of a Kind," which reunited her with her "Grease" co-star John Travolta five years after that film. 
While most of Newton-John's fans probably know her for her musical accomplishments and for these acting roles, she also popped up in an unexpected place: a schlocky sci-fi horror not-quite-masterpiece from 2017. 
Olivia Newton-John brought her talents to Sharknado 5: Global Swarming, alongside her daughter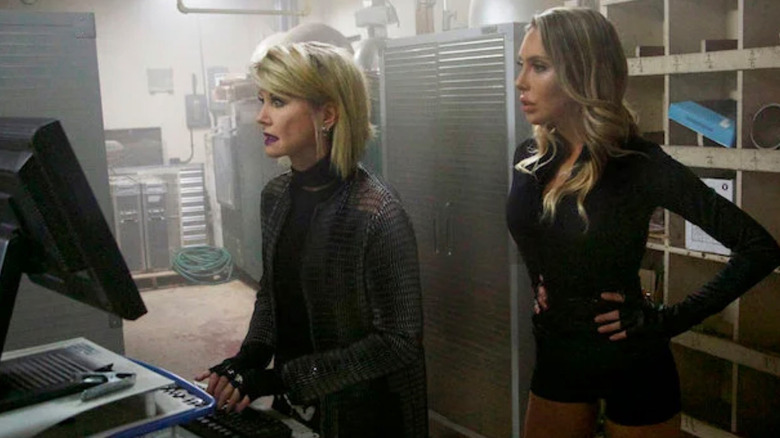 SyFy
That's right, Dame Olivia Newton-John had one of the many celebrity cameos in the 2017 sci-fi/horror hybrid "Sharknado 5: Global Swarming."
The film sees Ian Ziering and Tara Reid reprising their roles as Fin Shepard and April Wexler, an ex-surfer turned shark hunter and his now completely bionic wife. During the film they spend most of the plot trying to track down their son, who's been sucked into the latest Sharknado. Along the way they bump into Orion and Electra, two scientists who help repair April. Orion and Electra are played by Olivia Newton-John and her daughter Chloe Lattanzi, respectively. During their scene, Newton-John manages to make several references to her classic songs, like "Magic," "Physical," and "You're the One that I Want."
Newton-John and Lattanzi are just two of the many, many cameos featured in "Sharknado 5." They're joined by: Fabio, who plays the Pope; Charo, who plays the Queen of England; Chris Kattan, who plays the British Prime Minister; Clay Aiken, who plays another scientist; and Geraldo Rivera as a zeppelin pilot.
Several other celebrities played themselves, including: Bret Michaels, Kathy Lee Gifford, Hoda Kotb, Al Roker, Jeff Rossen, Kate Garraway, Charlotte Hawkins, Laura Tobin, Tom Daley, Karl Stefanovic, Lisa Wilkinson, Cat Greenleaf, and Dan Fogler (via IMDb).
Olivia Newton-John was an icon, but she was also clearly someone who was willing to poke fun at themselves. She will be missed.