The Famous Marvel Director You Likely Didn't Realize Created Reservation Dogs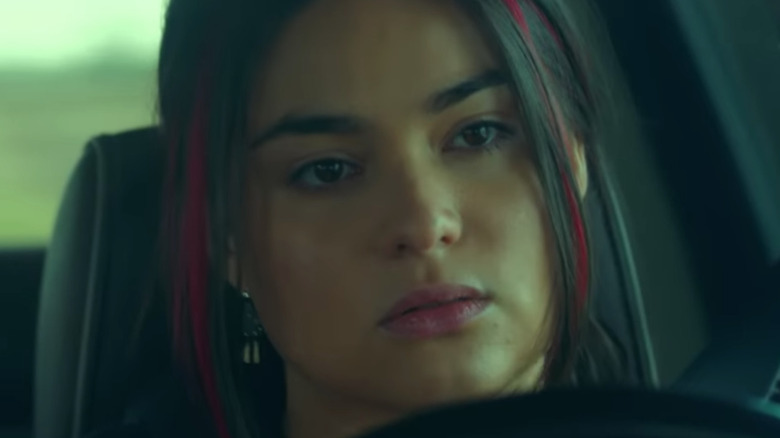 FX/YouTube
The FX series "Reservation Dogs" drew a lot of critical acclaim following its debut in 2021. The series focuses on four Indigenous teenagers on an Oklahoma reservation trying to get enough money to make the shift to California while warring with a rival gang. It is particularly notable for its depth of Indigenous representation, as it is filled with a primarily Indigenous cast, as well as a writer's room staffed exclusively by Indigenous writers, with every episode of the first season also being helmed by an Indigenous director (via Smithsonian Magazine).
"Reservation Dogs" was swiftly renewed for a second season, which debuted on August 3 (via Variety). While fans of the show are excited to see where it goes in its sophomore season, many are not aware of the connection the series shares with the Marvel Cinematic Universe. However, there is a key figure who is involved in both the superhero franchise and the FX series. This is the famous Marvel director you likely didn't realize helped create "Reservation Dogs."
Taika Waititi co-created the show with a filmmaker friend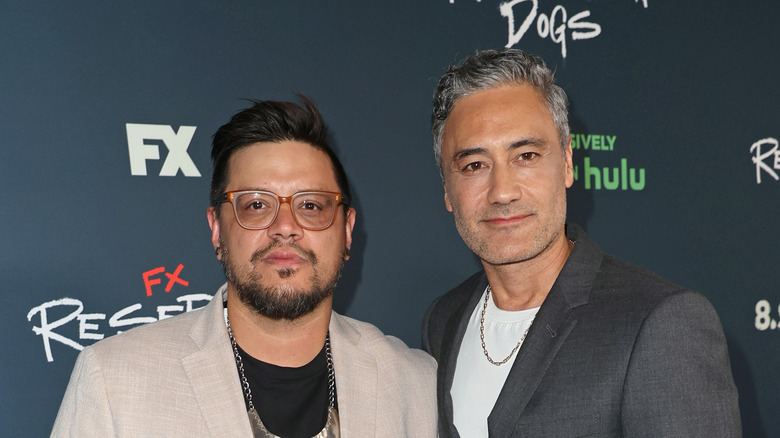 Kevin Winter/Getty Images
New Zealand filmmaker Taika Waititi co-created the show alongside American filmmaker Sterlin Harjo.
Waititi joined the Marvel Cinematic Universe in 2017 with the film "Thor: Ragnarok," the third entry in that sub-franchise and the 17th film in the MCU as a whole. He went on to co-write and direct the 2022 film "Thor: Love & Thunder" as well.
Waititi first confirmed his involvement with "Reservation Dogs" in 2019, via a tweet alongside a news story announcing the show. Waititi, who is of Maori descent from his father's side, lauded the show as an opportunity for "Indigenous stories by indigenous [filmmakers]." He also touted Harjo, from the Seminole nation with Muskogee heritage, as a longtime friend whom he was glad to be able to make this series with.
In an interview with the Television Critics Association (via Salon), Waititi spoke about his involvement with the show and what drew him to it, emphasizing that Harjo was the main creative force behind "Reservation Dogs," despite the two of them having come up with the idea in conjunction. The series is set in Oklahoma, where Harjo grew up, and numerous storylines on the show were pulled from Harjo's own childhood.
Waititi concluded by saying that he gave the show the start it needed, but Harjo is the one who guides the story and gives it the support it needs. Waititi ended up co-writing the pilot episode with Harjo.
Waititi has promoted Indigenous representation in his other projects as well
Taika Waititi has previously spoken about his personal mission to promote and support more Indigenous stories told by Indigenous creators. In an interview at TIFF 2019 (via YouTube), he expanded on his rationale behind doing so, saying that he strove to "put the power back in the hands of the people who own those stories," going on to add that "the only authentic way you can tell a story from a particular place is to get someone from that place, someone who knows that content and knows the culture, to tell it."
Waititi went on to praise the 1998 film "Smoke Signals," directed by filmmaker Chris Eyre, who is of Cheyenne and Arapaho descent. Waititi said that the film, which stars Adam Beach, Michael Greyeyes, and Gary Farmer, the last of which is also in "Reservation Dogs," stood out to him because it portrayed the everyday complexities of Indigenous people and their lives. Noting that those were the kinds of stories he liked, Waititi said he attempted to tell a story in a similar vein with his 2010 film "Boy."
Waititi has also worked for Indigenous representation behind the scenes as well. On the set of "Thor: Ragnarok," Waititi worked with Marvel producers and the Indigenous Department of Screen Australia to bring in eight Indigenous interns in areas such as directing, set design, and stunts. He continued this with "Thor: Love & Thunder," with six Indigenous interns shadowing him in directorial duties on the film (via Screen Australia).