The Worst Criminal In Law & Order: SVU Season 15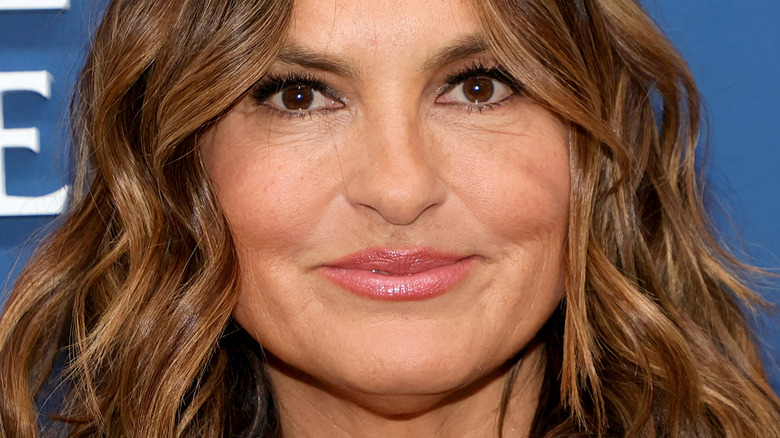 Dia Dipasupil/Getty Images
Since its first premiere in 1999, "Law & Order: Special Victims Unit" has captivated fans with tales of New York City's worst criminals and the police officers dedicated to catching them. Although the plot often focuses on the heroic efforts that go into getting justice for innocent victims, the narrative's varied exploration of villainy is one of the reasons the show towers over the "Law & Order" franchise. Without an intimidating bad guy, there aren't any real stakes, and the story loses its conviction. Even though you celebrate once they've been caught, the villains are what make you unable to look away.
If there's one thing viewers can always count on, it's that each week's perpetrator will have their brand of perversion. Thankfully, Detective Olivia Benson (Mariska Hargitay) and her team know how to navigate the inner workings of the criminal mind. True to the show's procedural format, each week's episode typically features a new offender. Although every suspect has irredeemable qualities, some are more notable for the sheer depth of their depravity. Let's look at who takes the cake for the worst criminal in Season 15.
William Lewis is a sadist who kidnaps Benson
William Lewis (Pablo Schreiber) is first introduced in the Season 14 finale, titled "Her Negotiation," a role that continues into Season 15. The character is brought into the precinct after flashing a pair of young tourists in the park. Even though the case is circumstantial, Detective Amanda Rollins (Kelli Giddish) has a hunch that there's more to Lewis than meets the eye when she sees that he's burned his fingerprints off to avoid identification. The more time we spend with Lewis, it becomes clear that he's a genuinely heinous criminal who commits unthinkable violence. However, he's adept at manipulating the criminal justice system, an unfortunate skill that's kept him out of prison for years.
Despite the team's best efforts, Lewis gets through his trial unscathed but is still unsatisfied. In a shocking turn of events, he kidnaps Detective Olivia Benson from her apartment and continues to torture her as they evade law enforcement. It's deeply disheartening to see Benson, who works tirelessly to be a beacon of hope for victims of sexual assault, broken and afraid as her captor repeatedly degrades her. When she finally frees herself, the emotionally raw detective breaks down as she beats Lewis unconscious.
Lewis makes several appearances throughout the rest of the season, forcing Benson to relive the trauma she faced at his hand. Since Benson is such a beloved character, it makes sense that Season 15 is one of the hardest for "Law & Order: SVU" fans to watch.
If you or anyone you know has been a victim of sexual assault, help is available. Visit the Rape, Abuse & Incest National Network website or contact RAINN's National Helpline at 1-800-656-HOPE (4673).