The Hardest Season For Law & Order: SVU Fans To Watch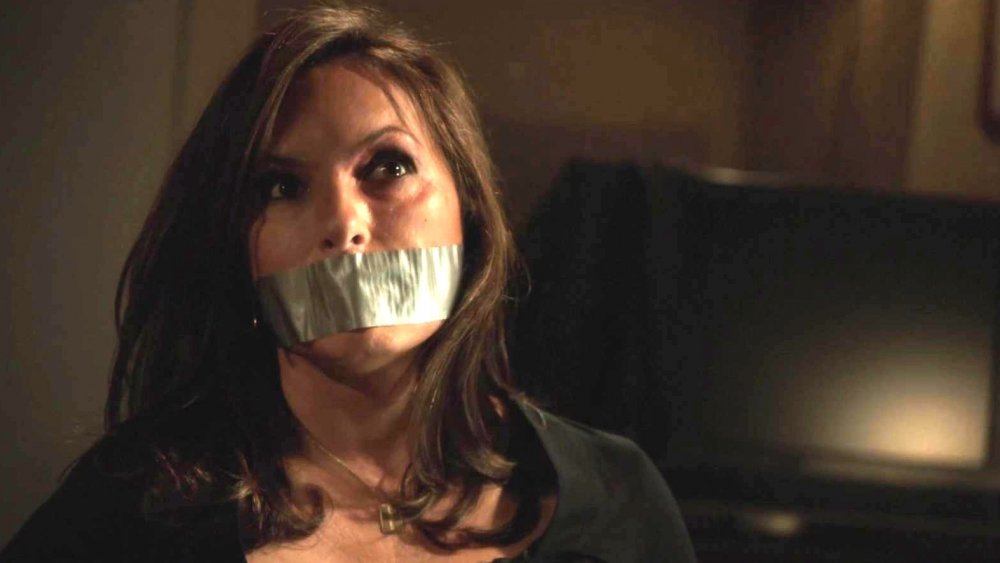 NBC
For 21 seasons, fans have stuck with Law & Order: SVU through thick and thin. Many characters stayed on the show for well over a decade, and when you get to know someone that well, you form a connection with them — even if they are fictional. That's why there's one particular storyline on the series that makes it tough for fans to rewatch, and it all has to do with how the show treated the character who's been with SVU from the start: Olivia Benson (Mariska Hargitay).
Olivia has risen through the ranks over the years, going from a detective to captain. She's been through a lot and earned a great deal of respect from her coworkers. For those who don't remember, season 15 began with Olivia getting kidnapped and tortured by William Lewis (Pablo Schreiber). Fans had a chance to voice their displeasure at this episode (and the season at large) in a Reddit thread started by u/britbluedream. "I couldn't watch the parts where she was being tortured," they began. "I skipped to the part where she handcuffed him to the bed. I've watched crime shows before where victims are tortured but I guess because you grow attached to characters you don't want to see them hurt. And how personal his attacks were made it [worse]. I don't think I'll ever go back to watch the full episode."
This Redditor is far from the only one who tends to avoid the episode and future ones later in the season. It's clear people have really grown attached to Olivia. Whereas other actors have come and gone, such as fan-favorite Christopher Meloni, Mariska Hargitay has always been there. She's the rock of the show, and seeing her tortured wasn't a good experience for viewers. 
Fans tend to skip Law & Order: SVU season 15 due to Olivia's trauma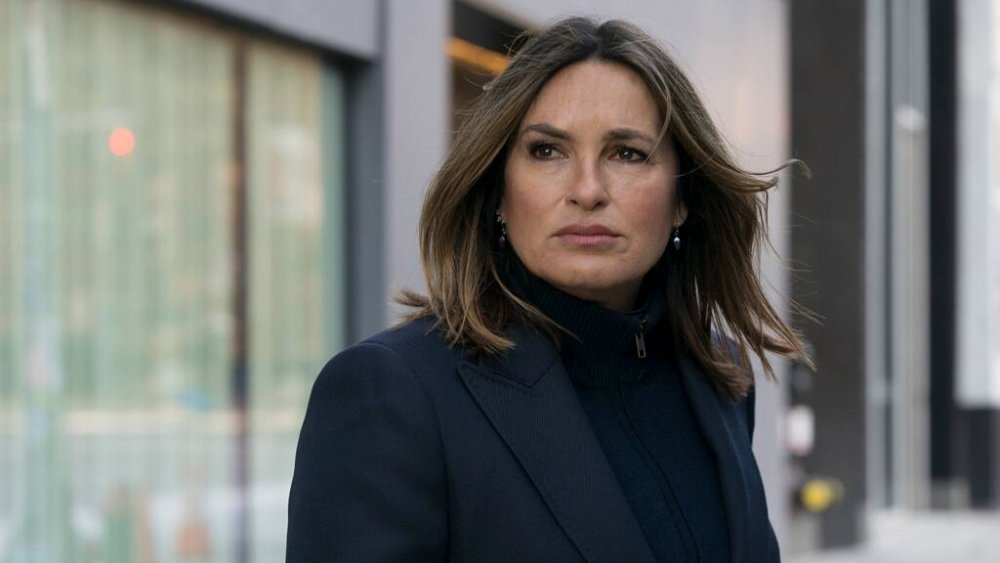 NBC
The season 15 episode "Surrender Benson" sees Olivia getting kidnapped by William. She manages to use her ingenuity to escape a deadly situation, and she ends up handcuffing William to the bed so that she can escape. For many fans, the episode simply went too far in showing the extent to which a beloved character was tortured, as evidenced by one Redditor saying, "It felt like they only did it for shock value to get more viewers. I could be wrong. It's been years since I've seen it."
While the episode made for dramatic television, Redditor u/satisfiedballs believes Olivia could have gone through a similar arc a different way. "They could've had the same thing with Olivia being shot in the line of duty and be on the brink of death," the user proposed. "She would still need the therapy and time off and the drama from it, but the route he took was way too far in my point of view and I think it's one of the worst points in the entire show."
While that single episode makes for particularly tough viewing, the entire season seems to be a low point for fans. Redditor u/britbluedream mentions, "I'm about half way through season 15 and you can tell Olivia is [traumatized] and they focus on it a lot. That's hard to watch too." After 15 seasons, it makes sense to want to challenge characters with new threats, but fans seem to agree this storyline was a step too far. While it doesn't seem like the show will be canceled any time soon, hopefully the creative talent behind the scenes finds more palatable ways to advance characters' arcs.