Here's How Much Of Justice League Is From Joss Whedon's Reshoots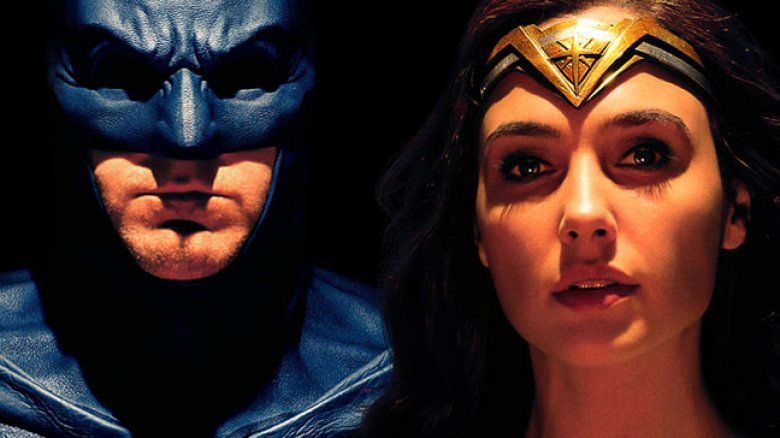 When filmmaker Joss Whedon stepped in to finishing directing Justice League after original helmer Zack Snyder exited, there were a number of additional scenes that Whedon needed to shoot over the course of a lengthy reshoot period. Many Justice League hopefuls were dismayed at Whedon's involvement, and were concerned as to what the director was changing and how much of the film would be a result of his reshoots. It seems that now, less than a week away from the movie's launch, we just might have the answer.
Justice League producer Charles Roven spoke with The Washington Times to assure fans that the movie still feels very much like Snyder's work despite the addition of Whedon. "The goal is to make sure when you're watching the movie, it all feels cohesive. That imprint that Joss had, some aspect of it is going to come out in the direction, but the actors are already pretty much down the road on their arcs," Roven said. The producer then put lingering questions to rest and stated that "80 [to] 85 percent of the movie is what was originally shot," and that the other 15 to 20 percent is reshot footage. 
Roven was smart enough in his answer to lay things out theoretically, but he certainly knows what was changed and the extent to which Justice League was altered under Whedon's direction. Though Rumors once swirled that Whedon was giving the movie's tone a complete facelift, star Gal Gadot shot down that speculation, saying that Whedon was simply "fine-tuning" Justice League. Co-star Ray Fisher indicated that the reshoots were "brief, if anything." Overall, the general consensus suggested that Whedon's reshoots weren't as major as some may have initially thought, despite apparently costing $25 million to complete.
Still, we aren't certain which scenes in Justice League were reshot by Whedon, or what the 15 to 20 percent consists of. The new scenes are reportedly character-centered ones that add a bit of padding to the narrative, enhance the character-to-character chemistry, and boost the dialogue to make it juicier and more entertaining.
But of course, we'll simply have to wait and see when Justice League hits theaters on November 17. With any luck, viewers won't be able to differentiate between the scenes Snyder shot and the ones Whedon took the reins for.