28% Of MCU Fans Want To See Miles Teller Play This Marvel Hero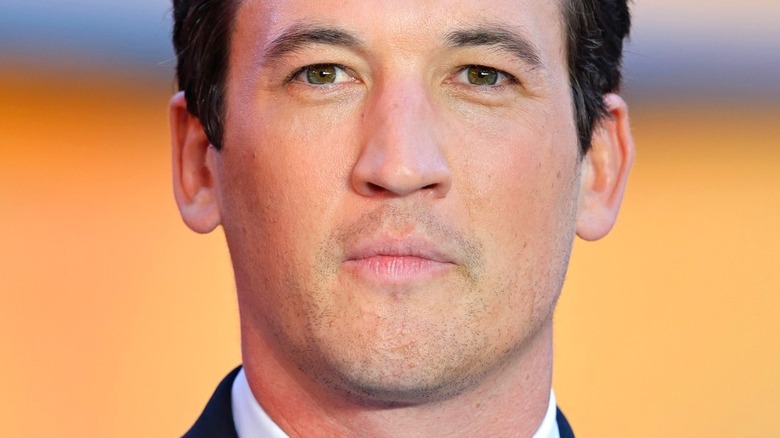 Max Mumby/indigo/Getty
The future of the Marvel Cinematic Universe is mighty fascinating, now that Kevin Feige has confirmed that this era is called "The Multiverse Saga," which opens the portals for more alternate versions of fan-favorite heroes, intriguing alternate universes, and jaw-dropping cameos. The events of "Doctor Strange in the Multiverse of Madness" have already offered a taste of things to come, as the sequel introduced Captain Carter (Hayley Atwell), Professor X (Patrick Stewart), Captain Marvel (Lashana Lynch), Black Bolt (Anson Mount), and Reed Richards aka Mr. Fantastic (John Krasinski). The latter reveal was one of the biggest crowd-pleasers, seeing as fans have been desperate to see the "A Quiet Place" star, well, stretch his talents to the MCU for quite some time. 
Krasinski isn't the first Reed Richards on the big screen, of course. He's actually the third person to suit up as Mr. Fantastic for a big-budget film, following Ioan Gruffud in 2005's "Fantastic Four," and Miles Teller in the 2015 reboot. Unfortunately, the latter wasn't well-received, earning itself a wince-worthy 9% critic rating on Rotten Tomatoes. Still, Teller hasn't been put off the superhero genre as a whole, recently telling The Digital Fix that he's open to reprising his role as Reed in a potential multiversal outing, saying "The thing that I look at for pretty much every project is scripts. That's first and foremost. The character, the director, the cast, the cinematographer: all of those things, I think, go into making a decision. So, if I thought all those things were in place, and we had a really good chance to succeed, then yeah, I wouldn't have a problem with it."
However, what if Teller took on a different Marvel role? Recently, Looper polled users about which Marvel character the actor should play. Here's what you answered.
Fans want Miles Teller to play Cyclops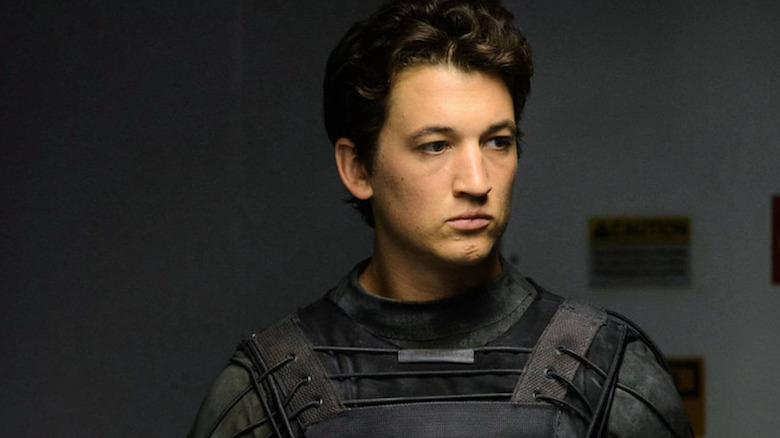 20th Century Studios
The results of Looper's poll are, as it happens, pretty surprising. Of 621 voters, 28.02% of them want the "Top Gun: Maverick" star to swap his aviators for a red visor as the X-Men hero leader, Cyclops. We know that the mutants are on their way thanks to the end of "Ms. Marvel," and Teller's already proven that he can handle intense performances in projects like "Whiplash," so it does stand to reason that he could pull off Scott Summers' trademark stoicism with ease.
Coming in at an intriguing second place, Iron Fist took 27.05% of the vote — although it's not surprising that fans want to see a new version of Danny Rand, since Netflix subscribers didn't think too highly of the MCU's prior portrayal, as played by Finn Jones both in his solo series and "The Defenders." Although Charlie Cox is definitely returning to play Daredevil in the MCU, it's still not clear whether the rest of the Netflix gang are also set to come back, so who knows if we'll see Danny Rand again. Next up, unsurprisingly is Mr. Fantastic — nabbing 21.58% of the vote. Obviously, it'd be interesting to see Teller take another run at Reed in a different setting, particularly if Marvel went with the fun and Secret Wars-influenced concept of Teller's Reed becoming the evil supervillain known as the Maker. 
Hot on Reed's heels is Ghost Rider at 11.92% and Teller as Johnny Blaze is definitely a tantalizing idea. Leather jacket? Chains? Flaming motorcycle? Sold. In last place is the cosmic cop, Nova, with 11.43% of the vote — but that seems like an easy option compared to the others.
Hopefully fans will see Teller suit up for the MCU sooner rather than later.