The What Josiah Saw Scene That Had Scott Haze And Robert Patrick 'Laughing All Night' - Exclusive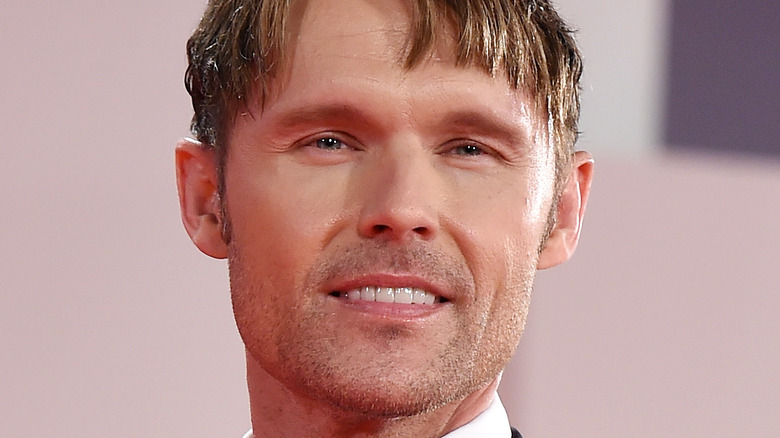 Stefania D'alessandro/Getty Images
In "What Josiah Saw," Scott Haze ("Venom," "Jurassic World Dominion") stars opposite Robert Patrick ("Terminator 2: Judgment Day") to tell the story of a small-town family with a decades-old secret that's about to be unearthed. The psychological horror film, now streaming exclusively on Shudder, follows three estranged siblings — played by Haze, Nick Stahl ("Terminator 3: Rise of the Machines"), and Kelli Garner ("Lars and the Real Girl") — and their hard-drinking, abusive father as they reunite at their secluded farmhouse to confront skeletons in the closet and sins of the past.
Haze plays Thomas, the simple-minded son of Josiah (Patrick) who lives a lonely, tormented life that's consumed by his maligning father and an unhealthy obsession with his ex-wife. Together, Thomas and Josiah are hell-bent on righting the wrongs the family has done, no matter the consequences.
Any way you slice it, "What Josiah Saw" is a dark, disturbing film, but that doesn't mean there wasn't any laughing behind the scenes when the cameras stopped rolling. In fact, during an exclusive interview with Looper, Haze recalled one particular on-set incident that had him and Patrick rolling.
Patrick became 'tongue-tied' when reading his intricate lines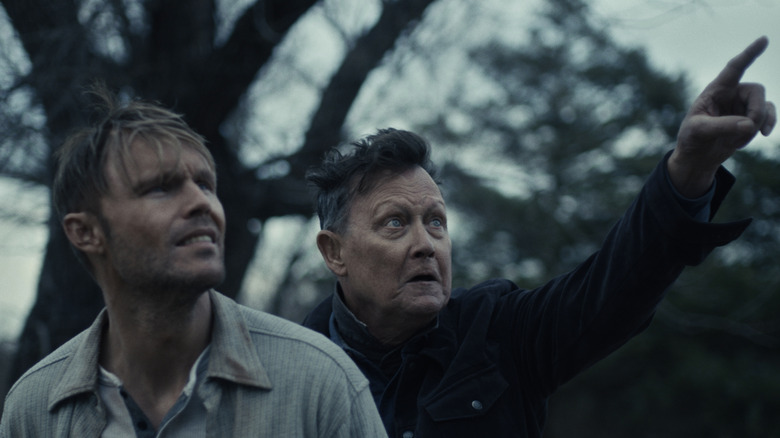 Shudder
Despite the unsettling nature of "What Josiah Saw," the cast and crew kept things lighthearted on set. Scott Haze and Robert Patrick, who spend much of their time together alone on screen, particularly "had a lot of fun" working together, according to Haze. But one moment stands out above the rest for the rising star.
"There was a scene where the words for Robert felt like Shakespeare. There was a lot of 'thou' and 'though' and 'art,'" said Haze. "The entirety of that scene did not make the final film, but there is a [shorter version] of that scene that I'm talking about. We laughed. Robert couldn't get it. He was tongue-tied on some words, and it was hilarious. We kept laughing all night. That's the day I remember that was the funniest."
Moments like that helped solidify Haze and Patrick as "friends for life," said Haze, who added, "I grew up watching him in one of my favorite movies of all time, 'Terminator 2.' It was a really special time for us to be together ... I call him Rip ... He's such a good guy, such a brilliant actor. I loved working with him and, like I said, we'll be friends forever."
"What Josiah Saw" is now streaming exclusively on Shudder.