Could We Get Get A Johanna Constantine Sandman Spin-Off?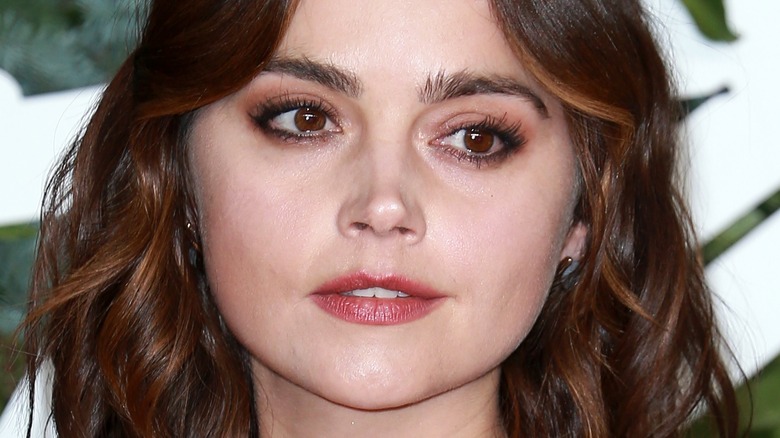 Cubankite/Shutterstock
In Netflix's new "Sandman" series, there are several changes made to the characters, with one of the most prominent being a lack of John Constantine. The character, a unique combination of occult detective, demon hunter, and anti-hero, first appeared in Alan Moore's acclaimed "Swamp Thing" series in issue #37, but quickly became popular enough for his own run. The character has made several appearances on screen, first portrayed by Keanu Reeves in the 2005 film "Constantine," and later by Matt Ryan on a short-lived series as part of the Arrowverse. 
While the character plays a critical role in Neil Gaiman's "The Sandman" graphic novels, a number of factors led to John Constantine becoming Johanna Constantine for the Netflix adaptation. Johanna Constantine already appears later in the comic series, so the decision was made that one actor would portray both the ancestor and descendant that meets Dream (Tom Sturridge). "Given that there really weren't many women in the beginning, the idea that we could find one person and have them do both, just seemed nice and straightforward," Gaiman told /Film while discussing how the character is portrayed on the show. With a brilliant Jenna Coleman as both Johannas, fans and critics have been wondering if Johanna Constantine could get her own spin-off.
Neil Gaiman seems open to a Johanna Constantine spin-off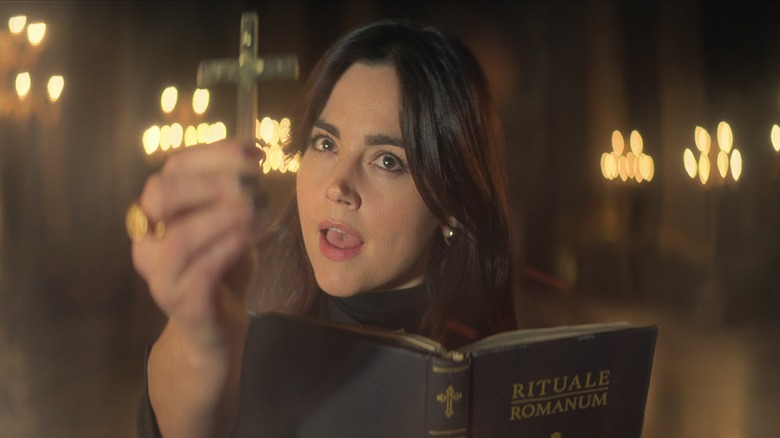 Netflix
On Twitter, one "Sandman" fan, @neroangelo34, Tweeted at Neil Gaiman to say: "[I] think that could be cool to have a Johanna Constantine Netflix show." Fellow viewers went wild when Gaiman responded, "You are not alone in this thought." Fans jumped on the idea, with @qLxke commenting "been saying i want a johanna constantine show with jenna coleman since the casting was first announced but now having actually seen the show i REALLY REALLY REALLY need it."
Gaiman has had nothing but good things to say about Jenna Coleman as Constantine, telling /Film, "I think Jenna is the best Constantine on screen so far, and weirdly somehow the truest, because she both has the humor, and the attractiveness, and that sleazy, doomed quality. You know that if you fall in love with her, you are dead and demon-fodder. And you also know that you can't help falling in love with her."
Fans responding to Gaiman's tweet were mostly enthusiastic about the character and Coleman's performance on the series. With her messy backstory hinted at and her obvious grudge against the royal family, it definitely feels like a set-up for a spin-off. We can hope.