Whatever Happened To Billie From Supernatural?
Lisa Berry is known to "Supernatural" fans as Billie, the reaper who's promoted to the role of Death during the long-running series. The Winchester brothers first meet her in Season 11, Episode 2, "Form and Void." Billie confronts Sam (Jared Padalecki) as he works to find the cure to an infectious disease that's latched onto him. Billie tells Sam that as the new Death, she will not allow him nor Dean (Jensen Ackles) to keep returning from the dead. 
Billie continues to show up during the last four seasons of "Supernatural" and becomes a big part of its ending. She tells the Winchester brothers what the end may look like for them and uses Jack (Alexander Calvert) in her plan to kill God (aka Chuck, played by Rob Benedict). In 2018, Berry chatted with NBC affiliate WMTV to talk about her character and the show's success amid the airing of the show's 300th episode. "It's nice to play a really powerful character on such an amazing show with so many strong, powerful characters," she said.
It's been a while since Billie picked up the scythe for the last time. Since then, she has been keeping herself busy with other suspenseful projects and a job outside of the entertainment industry.
Berry is no stranger to joining popular franchises
Lisa Berry has been a staple of the small screen since 2006, first appearing as a theater manager in "Degrassi: The Next Generation" in Season 5, Episode 18 "High Fidelity: Part 1." Afterward, she started booking roles in popular shows like "Nikita" before becoming the reaper that "Supernatural" fans know and fear.
While filming "Supernatural," Berry jumped onto the big screen in 2017's "Power Rangers," playing Candace Cranston, the mom of Blue Ranger Billy Cranston. Afterward, she joined "Shadowhunters" as Cleophas Garroway, the Iron Sister who seeks to be a part of the Circle. Following "Shadowhunters," she helped take over the USS Discovery as a regulator named Kanak in "Star Trek: Discovery" Season 3, Episode 12 "There is a Tide..."
After "Supernatural," Berry took a turn toward comedy, playing Natashia in the TV series "Workin' Moms" before recently returning to suspense to play Abby Caldwell, a supporting character in the "Fallen Angels Murder Club." The first two films in the anthology series premiered on Lifetime in 2022 and feature singer Toni Braxton as an ex-con who dreams of becoming a lawyer as crimes happen to members of her book club.
Berry is also finding plenty of work behind the camera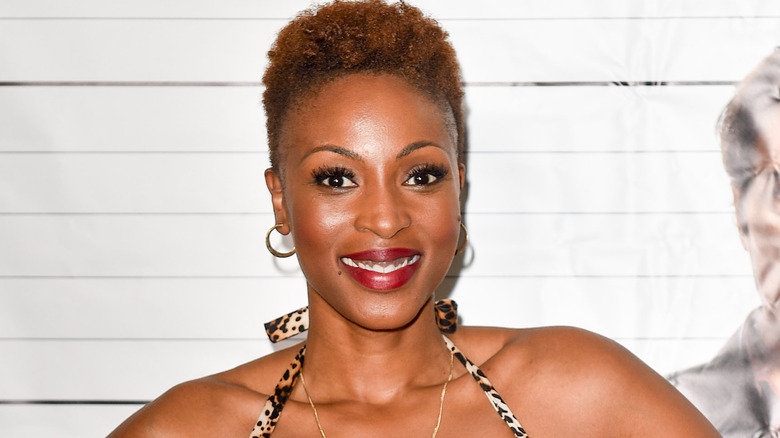 GP Images/Getty Images
While Lisa Berry continues to make her presence known on screen, she is starting to do some behind-the-scenes work as well. She recently wrote, produced, and directed a short titled "Baby Daddy." While there are few details known about the project, it is currently in the post-production stage, according to IMDb. She is lending her acting talents to another small screen by adding her voice to the recently released video game "Total War: Warhammer III," the final installment of the "Total War: Warhammer" trilogy, allowing players to battle their way through the Realm of Chaos. When not on set, Berry is a meditation teacher, as she notes in the biography section of her Instagram account. She also has an upcoming book, "Miracles from the Mess," that she has been hyping up on both her Instagram highlights and on Twitter.
The "Supernatural" universe is set to expand this fall with the premiere of "The Winchesters," a prequel series following a young Mary and John Winchester (Meg Donnelly and Drake Rodger) as they save people and hunt things. While Jensen Ackles is set to return to narrate the series as Dean Winchester, no other characters from "Supernatural" have been announced as of this writing.