Chicago Med Fans Don't Hold Back Their Thoughts On Connor And Robin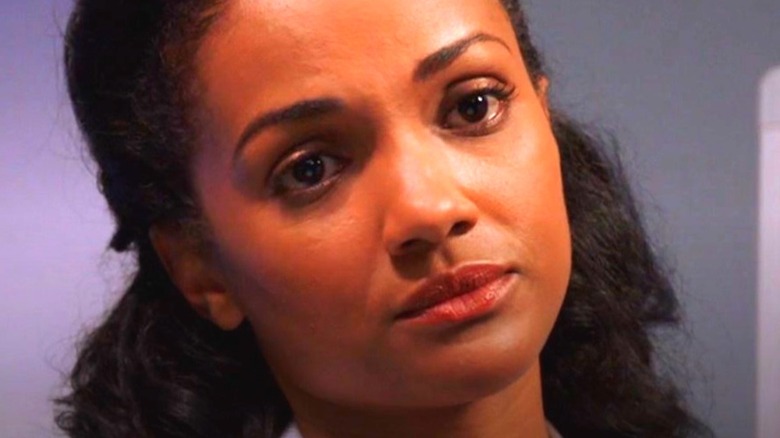 NBC
As any serious Chi-Hard viewer of NBC's long-running medical drama can tell you, "Chicago Med" features more romantic hookups among characters than you can shake a fully-charged defibrillator paddle at. In this regard, one of the most touching ships ever to set sail on the show is the skillfully scripted bond that develops between former "Chicago Med" regulars Dr. Robin Charles (Mekia Cox) and Dr. Connor Rhodes (Colin Donnell).
First introduced to fans in the Season 2 episode "Brother's Keeper," epidemiologist Robin Charles is the daughter of Gaffney Medical Center Chief of Psychiatry Dr. Daniel Charles (Oliver Platt). Before long, she begins a passionate affair with trauma and cardiothoracic surgeon Connor Rhodes. But it soon becomes obvious that Robin is dealing with some form of major mental health issue, which Connor does his best to help her cope with. 
Misdiagnosed at first as having schizophrenia, Robin's father Daniel eventually realizes she has a brain tumor, and she undergoes a successful operation. And while Connor remains steadfast in his affection for her as she works toward recovering, Robin eventually ends their relationship once and for all and leaves Chicago and the show for good. As for Donnell's Rhodes, he too exits the show early in Season 5. With this emotionally-charged backstory for doctors Charles and Rhodes, and their somewhat abrupt departures from "Chicago Med," it's hardly surprising that Robcon-shipping fans have strong feelings about the pair.
Fans think Chicago Med needs more Robin and Connor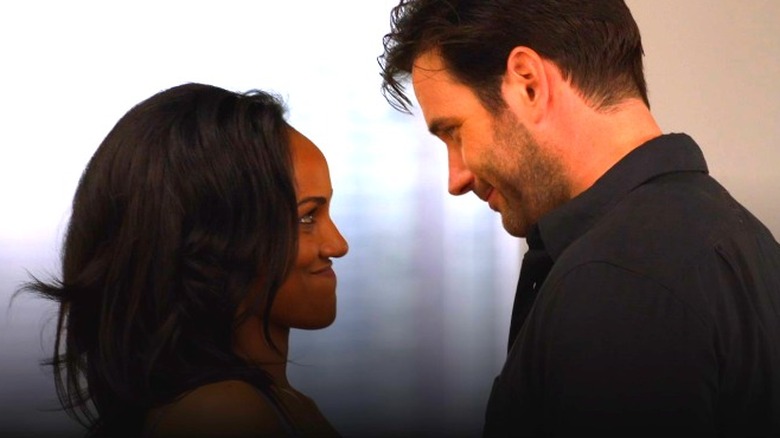 NBC
Fan feelings about the couple surfaced when a discussion titled "Opinions on Connor x Robin?" broke out on the "Chicago Med" subreddit. Original poster u/jinxs_despair tallied up fan votes about the relationship, and found that out of 380 who cast ballots on the Robcon romance, 19.4% voted their approval, saying, "I love the ship," while 12.4% voted thumbs down saying, "I hate the ship." On the same thread, Redditor u/Full-Surround felt the Robin-Connor relationship was short-changed on the series, writing that the couple "Deserved better! ... I'd love to see that they found their way back to each other and got back together." User u/Intelligent Health53 also thought the show let the characters down, then added, "They made a great couple and [he] even supported her through her mental health crisis." Another poster compared them favorably to Rhodes' later, tragically-ended affair with Ava Bekker (Norma Kuhling), writing: "I loved them together. Way better than when he was with Dr. Bekker."
Clearly, however, Robin's mental health issues impact her having a "normal" romantic relationship. As actress Mekia Cox herself expressed to Spoiler TV in a 2017 interview, "You see how hard it is for someone that has gone through something like that and to come back to normal life, or at least try to come back." She then goes on to add, "You don't understand what's going on inside this body you've lived with for 30-something years." Neither character has been seen on the show since 2019, so it's unlikely for the series to return to that well. Still, fans can always pretend in their minds that the two sorted through their differences and found a way to make it work ... scars and all. 
If you or someone you know needs help with mental health, please contact the Crisis Text Line by texting HOME to 741741, call the National Alliance on Mental Illness helpline at 1-800-950-NAMI (6264), or visit the National Institute of Mental Health website.