Jurnee Smollett Filmed Fewer Episodes Of Full House Than You Might Think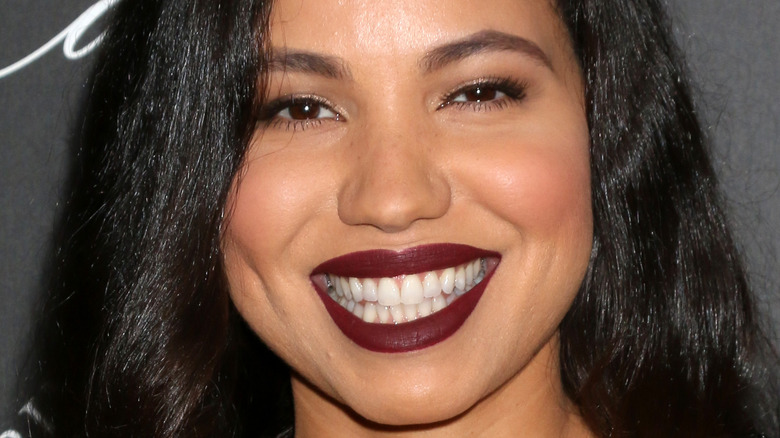 Kathy Hutchins/Shutterstock
"Full House" has had its share of unique characters, from the hair-obsessed, rock-and-rolling Jesse Katspolis (John Stamos) to the quirky and sometimes overbearing Kimmy Gibbler (Andrea Barber). However, it is not just the main cast that made the show a hit. Throughout the show's nine seasons, there were plenty of recurring characters that interested audiences and kept them entertained. Who could forget Harry Takayama (Nathan Nishiguchi), Stephanie's (Jodie Sweetin) best friend and boyfriend who referred to her as "chief;" Kathy Santoni (Anne Marie McEvoy), D.J.'s (Candace Cameron Bure) sometimes-friend, who always managed to make boys' heads turn; or Denise Frazer (Jurnee Smollett), Michelle's (Mary-Kate and Ashley Olsen) sassy and funny friend who wasn't afraid to speak her mind?
Though DC fans may now think of Dinah Lance aka Black Canary when they see Smollett's name — she played the comic character in "Birds of Prey" opposite Margot Robbie and is expected to star in her own solo film soon (via Deadline) — her role as Denise in "Full House" helped put her in the public eye. While Denise is probably the funniest and most clever of Michelle's friends, it might surprise fans to know that the character is actually not in that many episodes of the popular sitcom.
Jurnee Smollett only appeared in 14 episodes of Full House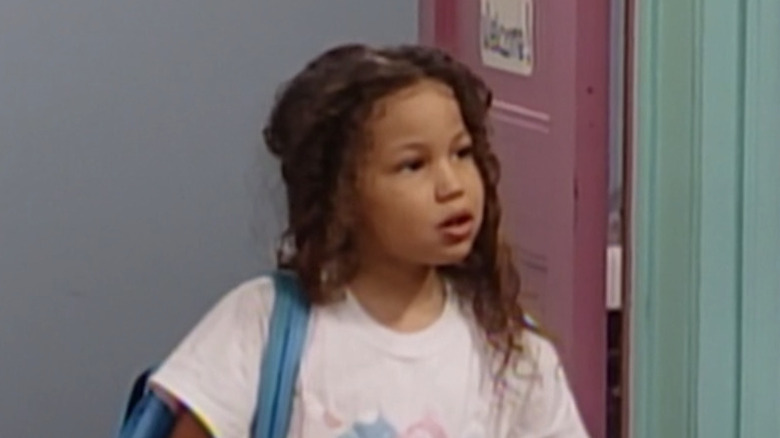 ABC
According to IMDb, Jurnee Smollett only appeared in 14 episodes of "Full House," with her first appearance being at the end of the Season 5 episode "Girls Will be Boys." After Michelle thinks Teddy (Tahj Mowry) only wants to play with boys — and then fails to act like a boy herself — she meets Denise at a taping of Joey's show "Ranger Joe." Denise's friendship with Michelle officially starts at the end of "The Long Goodbye," after she is transferred to Michelle's class and helps the latter get over Teddy's move to Texas. During her run on the show, Denise proved to be a great friend to Michelle — though they do have a falling out in "Be Your Own Best Friend," it's quickly resolved — and someone she could rely on for support and fun. 
Smollett's last episode was in the Season 7 finale, "A House Divided," in which Denise and Teddy help Michelle keep her family in one home after they had considered going their separate ways. The trio's efforts are successful, but despite Denise's part in that, she is quietly written out of the show — with Teddy leaving a season later — and Michelle is given a new group of friends. There is no mention of Denise after this episode, and one can only wonder if she went to a new school or moved out of San Francisco.