Thor: Ragnarok Tops Weekend Box Office Again With $56.6 Million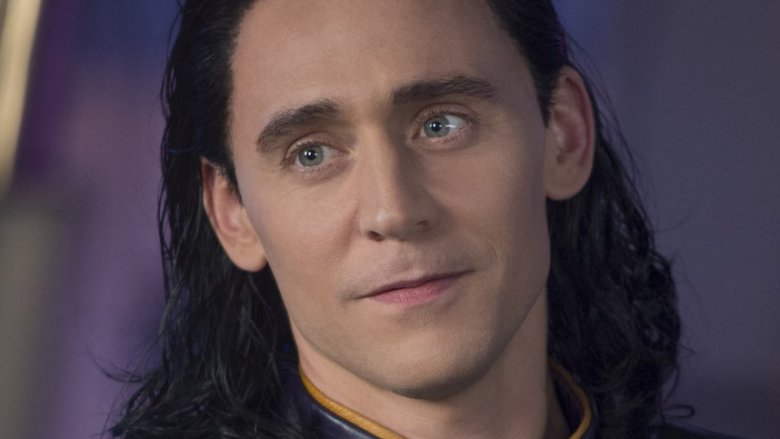 Daddy's Home 2 sped past Murder on the Orient Express at the weekend box office, but Thor: Ragnarok still took home the top prize. The MCU movie held on to large parts of its audience in its second weekend, falling 53.9 percent to a $56.6 million haul. The film is still holding well overseas, too, already surpassing $500 million across the globe.
Ragnarok begins with Thor (Chris Hemsworth) finding out that his brother Loki (Tom Hiddleston) is pretending to be their missing father Odin (Anthony Hopkins). This leads to some lax rule on Asgard, with things getting even worse when the villainous goddess of death Hela (Cate Blanchett) is released from her cage. 
Hela quickly gets to work destroying Thor's home, starting by blasting his hammer to pieces and banishing him to the desolate planet of Sakaar. There, he is captured by the warrior Valkyrie (Tessa Thompson), who brings him to the Grandmaster (Jeff Goldblum), a nefarious ruler who forces him into gladiatorial contests against his former "friend from work" Hulk (Mark Ruffalo). Eventually, Thor, Hulk, Loki, and Valkyrie team up to take down Hela. 
The film, directed by Taika Waititi, has received the love of critics, with a 93 percent on Rotten Tomatoes– good for a spot as one of the best reviewed MCU movies ever. The movie easily surpassed the first two Thor movies in its opening, bringing in $121 million. Its current gross already puts it past the total domestic gross of both of the two earlier movies after just a couple of weeks.
Daddy's Home 2 is a sequel to the 2015 film of the same name. The movie, which features the return of Will Ferrell's Brad and Mark Wahlberg's Dusty alongside newcomers Mel Gibson and John Lithgow as their fathers, was trashed by critics, earning a 16 percent on Rotten Tomatoes. Although it underperformed the first movie, which brought in $38.7 million in its opening, it still did slightly above expectations with $30 million.
Murder on the Orient Express comes from director Kenneth Branagh and features an all star cast including Penelope Cruz, Willem Dafoe, Johnny Depp, Judi Dench, Josh Gad, Leslie Odom Jr., Michelle Pfeiffer, Daisy Ridley, Marwan Kenzari, and Olivia Colman. The movie, the latest adaptation of the Agatha Christie novel, has received a mixed reaction from critics, with a 58 percent on Rotten Tomatoes. It performed right on target with $28.2 million.
You can view this weekend's full box office results (via Box Office Mojo) below.
Top 10 Weekend Box Office Gross
1. Thor: Ragnarok: $56,600,000 (-53.9 percent), $211,589,707 Total Domestic Gross   
2. Daddy's Home 2: $30,000,000 (– percent), $30,000,000 Total Domestic Gross  
3. Murder on the Orient Express: $28,200,000 (– percent), $28,200,000 Total Domestic Gross   
4. A Bad Moms Christmas: $11,510,000 (-31.3 percent), $39,873,626 Total Domestic Gross 
5. Jigsaw: $3,420,000 (-47.9 percent), $34,354,093 Total Domestic Gross
6. Tyler Perry's Boo 2! A Madea Halloween: $2,070,000 (-54.4 percent), $45,920,463 Total Domestic Gross   
7. Geostorm: $1,545,000 (-51.6 percent), $31,623,892 Total Domestic Gross   
8. Blade Runner 2049: $1,410,000 (-39.3 percent), $88,001,297 Total Domestic Gross   
9. Happy Death Day: $1,312,000 (-51.4 percent), $54,954,605 Total Domestic Gross   
10. Lady Bird: $1,249,358 (+242.8 percent), $1,781,438 Total Domestic Gross