Thor: Ragnarok Passes $500 Million At The Global Box Office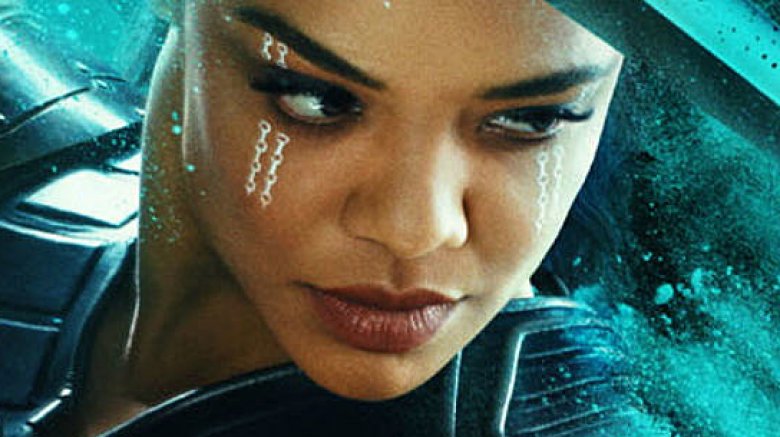 Thor: Ragnarok is holding on tight to its box office royalty status.
According to ComicBook.com, the Taika Waititi-directed film has surpassed $500 million in revenue at the global box office. The milestone happened earlier in the week, on Wednesday, but confirmation only recently hit the news circuit. Thor: Ragnarok's domestic revenue currently sits at $155 million, including its massive $121 million opening weekend, and its foreign box office pull stands at $354 million, pushing its global total to a staggering $509 million.
Such an accomplishment sets up Thor: Ragnarok to reach and pass even bigger goals as it spends its second weekend in theaters, where it's projected to bring in another $60 million domestically. It also establishes the flick as the 12th consecutive one in the Marvel Cinematic Universe to step over the $500 million earned worldwide threshold. Two other MCU movies have also yielded $500 million or more internationally, though those successes happened non-concurrently. In total, 14 entries in the Marvel movie world (out of a total 17 thus far) have blasted through that benchmark. Additionally, the triumph of Thor: Ragnarok has made the Marvel Cinematic Universe the first franchise in cinematic history to have grossed more than $5 million domestically. 
To those keeping up with the Asgardians and co., this outstanding performance at the box office doesn't come as a total shock, as the film was voted the most-anticipated new movie of fall 2017 and has garnered rave reviews from critics and fans alike. Thor: Ragnarok has a Rotten Tomatoes approval rating of 93 percent (as of Saturday, November 11), the highest Certified Fresh score an MCU movie has received since Iron Man landed a 94 percent back in 2008. 
Thor: Ragnarok stars Chris Hemsworth as Thor, Mark Ruffalo as Bruce Banner/The Hulk, Tom Hiddleston as Loki, Cate Blanchett as the Asgardian Goddess of Death Hela, Jeff Goldblum as the Grandmaster, Tessa Thompson as Valkyrie, Idris Elba as Heimdall, Karl Urban as Skurge, Anthony Hopkins as Odin, Rachel House as Topaz, Clancy Brown as Surtur, Tadanobu Asano as Hogan, Ray Stevenson as Volstagg, Zachary Levi as Fandral, and Benedict Cumberbatch as Doctor Strange. Director Waititi voices the role of Korg, and considering this sizable box office success, we wouldn't be surprised if he reprises the role and directorial duties for the next Thor movie.