The Boy Meets World Star You Likely Didn't Realize Played This DC Superhero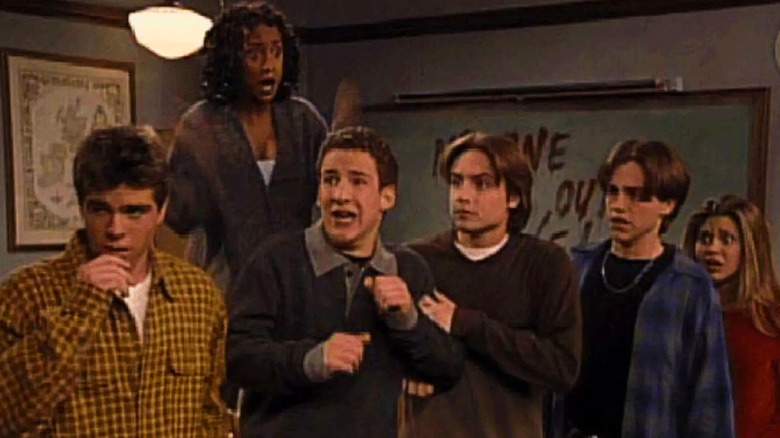 ABC
"Boy Meets World" entertained audiences for years during its seven-season run, and some fans continue to watch it to this day. While there are many factors in that, one could easily argue the talented cast had much to do with the show's success. Throughout every episode, each star rarely disappointed, and one of these gifted individuals later utilized their skills to save the day as a DC character.
It's not surprising to learn that a "Boy Meets World" star played a DC character in an animated title because so many famous celebrities have done the same. "Supernatural" star Jensen Ackles voiced Batman in "Batman: The Long Halloween" and the Red Hood in "Batman: Under the Red Hood." Nathan Fillion from "Firefly" has also lent his vocal talents as Hal Jordan, aka the Green Lantern, in "Justice League: Throne of Atlantis" and "Justice League: The Flashpoint Paradox." "The Big Bang Theory" star Kaley Cuoco voices Harley Quinn in the HBO Max adult-oriented animated series of the same name. Other notable standouts include Oliver Platt playing Hades and Neil Patrick Harris providing vocal work for Nightwing. 
The animated world of DC movies and shows has not hesitated to bring in big names for their efforts, and there is no shortage of star power within each endeavor's well-crafted lineup of talent. It makes sense that they would recruit a "Boy Meets World" star, and fans of the ABC series may be surprised to see which one has played a popular DC personality.
Will Friedle voiced Terry McGinnis in Batman Beyond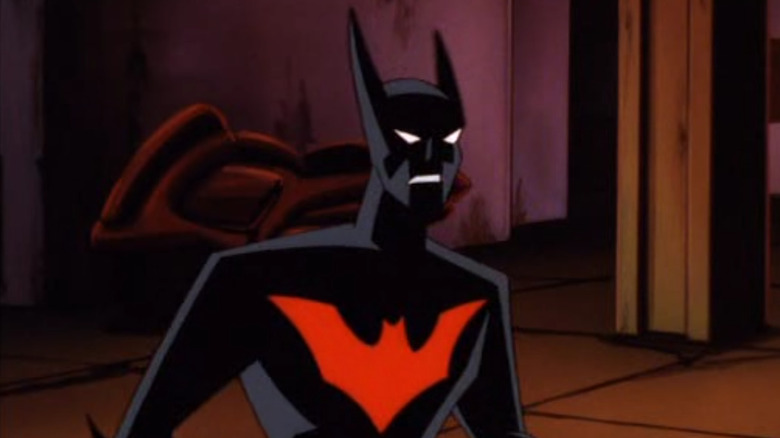 The WB
Most people know Will Friedle as Eric Matthews, but the "Boy Meets World" alum has also taken on the starring role of Terry McGinnis, aka Batman, in the cartoon "Batman Beyond." The series takes place in a "Blade Runner"-esque future version of Gotham and follows Terry McGinnis, a high school student driven by guilt and vengeance after the loss of his father. He becomes the new Batman under the tutelage of an aging Bruce Wayne (Kevin Conroy) as he takes on new and old villains of the caped crusader. "Batman Beyond" lasted a total of three seasons and 52 episodes, also spawning a direct-to-video feature titled "Batman Beyond: Return of the Joker" along the way.
When celebrating the 20th anniversary of "Batman Beyond," Friedle spoke with Fanbase Press about how his experiences early on linked up with Terry's struggle to become the futuristic dark knight. He said, "I think in some ways it was actually easier for me because I didn't have to be Bruce, nobody had been Terry before me, so nobody knew what to expect. So as I was fumbling through the character, Terry was fumbling though being Batman, it kind of matched." Given the show's success and its continued support over the years, it would appear that both Friedle and Terry McGinnis exceeded expectations in their Batman efforts. The actor is up for reprising the role (via Cinema Blend), and it will be interesting to see if "Batman Beyond" ever returns to the small screen.