What Shameless Fans Are Saying About Jeremy Allen White's New Show The Bear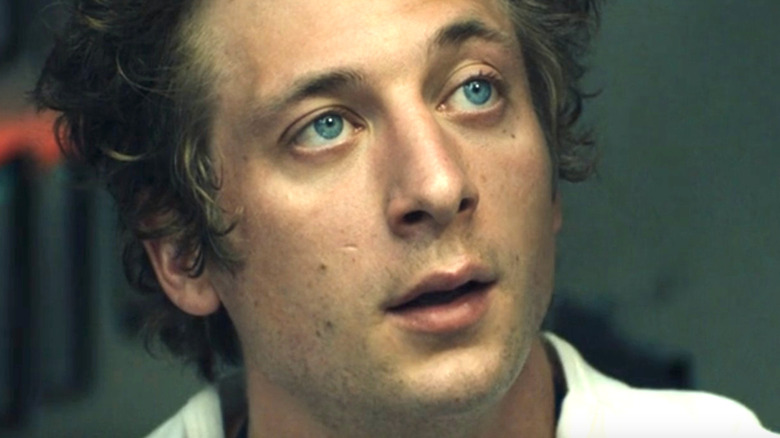 FX on Hulu
"The Bear" is one of the year's biggest breakout shows, and it's not hard to see why. The FX on Hulu show's first season, which currently holds a 100% Tomatometer score on Rotten Tomatoes, features a distinct visual style, several impressive performances, and more than its fair share of memorably moving emotional moments. As a result of the series' breakout success, "The Bear" fans got the news they'd been waiting for in mid-July when it was renewed for a second season just a few weeks after it made its debut on Hulu.
Created by Christopher Storer, "The Bear" follows a professional chef named Carmen "Carmy" Berzatto (Jeremy Allen White) when he returns to his home city of Chicago in order to try and save his late brother's sandwich shop from going out of business. In order to do so, Carmy has to learn how to work with the rest of the sandwich shop's staff, including Richie (Ebon Moss-Bachrach), his brother's best friend, and Sydney (Ayo Edebiri), an ambitious and enterprising young chef. Notably, the series' depiction of restaurant culture is apparently so accurate that real-life chefs are having a hard time finishing "The Bear" Season 1.
Of course, "The Bear" is also noteworthy for being the first television series that Jeremy Allen White has starred since Showtime's "Shameless" came to an end in 2021. It's actually because of that fact that many "Shameless" fans have not only sought "The Bear" out but have also decided to share some of their thoughts about it online.
Fans think The Bear could pass as a Shameless spin-off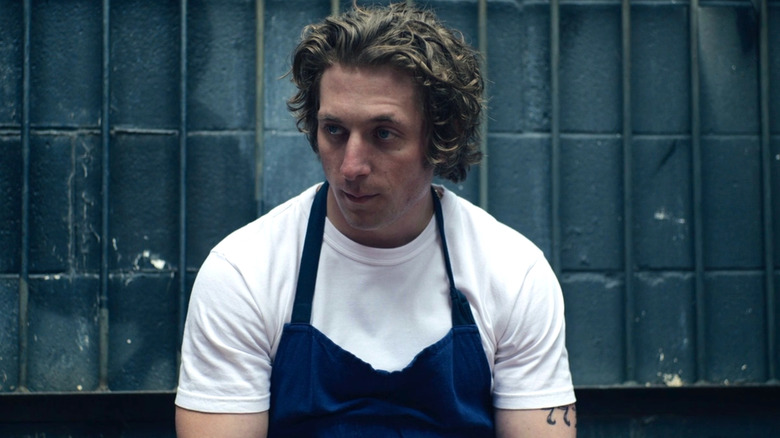 FX on Hulu
On Reddit, u/Dave_santzzz created a post asking if any other fans of Lip Gallagher, Jeremy Allen White's character on "Shameless," had watched "The Bear" yet. The post earned a wide array of responses, with some users admitting that they believe "The Bear" and "Shameless," both of which take place in Chicago, are more similar than fans of either show might initially assume.
For instance, u/aznhoopster wrote, "Just recently watched the series, I really enjoyed it and I like the other actors in it too. [It] could probably pass off as a Lip spin-off in some senses too." Elsewhere, u/enjoyt0day similarly noted, "It [definitely] feels like you're watching a Lip spin-off." In the same Reddit thread, however, u/purplenecktie wrote, "I'm on my second rewatch [of 'The Bear'] now. Lip wasn't even my absolute favorite character but Jeremy Allen White is so talented and the show is so compelling."
In other words, it seems safe to say that "The Bear" is something that TV viewers may like whether they're fans of White's performance on "Shameless" or not. That said, "Shameless" fans aren't the only ones who noticed some similarities between Lip Gallagher and Carmy Berzatto. In an interview with Vulture, White even acknowledged some of the similarities between the two characters, but he also revealed, "Where I see a really big gap between them is their confidence."
"While Lip and Carmy can both be considered fragile characters, Carmy is on the edge all the time," White added. As anyone who has watched "The Bear" will know, the actor's description of Carmy certainly isn't inaccurate either. Despite that, "Shameless" fans everywhere can still take comfort in knowing that they're not the only ones who have noticed some similarities between it and "The Bear."