The Chilling NCIS Scene That Still Gives Fans The Shivers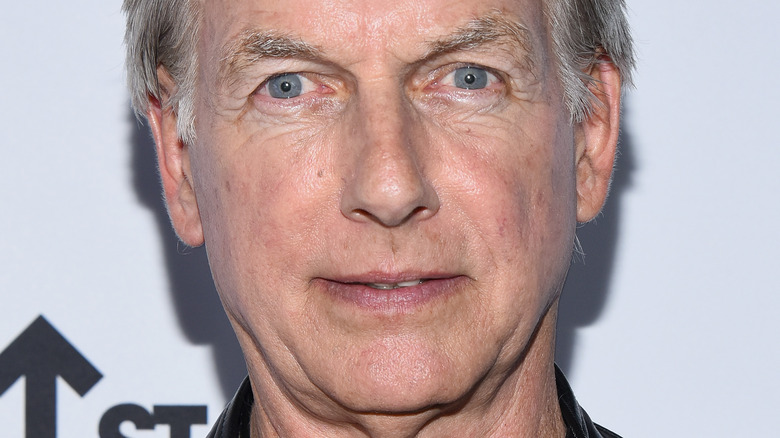 Araya Doheny/Getty Images
The most popular CBS show ever (via TV Insider), "NCIS," has now finished Season 19, and the problematic cases have continued even with Leroy Jethro Gibbs (Mark Harmon) officially leaving NCIS and retiring to Alaska. The show has provided fans with some iconic moments, whether they're heartbreaking, explosive, or unexpected. The Major Case Response team faces threats that sometimes even attack their members personally. Gibbs has made many enemies, leading to Caitlin Todd (Sasha Alexander) being killed during Season 3 and Ziva David (Cote de Pablo) being nearly killed in action and having to go into hiding.
"NCIS" also never ceases to shake its audience to the core with the tough decisions each character often has to make and the consequences of those choices. This includes when Abby Sciuto (Pauley Perrette) discovered Gibbs was a murderer in Season 7 and kept it under wraps and when Gibbs nearly died after being shot by a child in Iraq at the end of Season 12. Still, probably most surprisingly, is when Ziva returned during Season 16 after being presumed dead. However, it isn't particularly unexpected that a long-running show like "NCIS" would need jaw-dropping moments to keep fans interested in the story.
Although, there have been a few times fans felt "NCIS" went too far. There are moments so chilling that it gives them the shivers when they watch it over again.
The squad room shooting in Season 19 is chilling
Fans of "NCIS" find one of the show's most shocking and chilling moments at the end of Season 19, Episode 2. A few fans noted how it still surprises them in the comments of a YouTube clip. The scene in question involves a suspect that escapes the interrogation room after the Major Case Response team has apprehended him. He then takes Kasie Hines (Diona Reasonover) hostage with a sharp object at her throat, threatening to kill her. The rest of the team in the squad room pulls their guns and attempts to talk him down, only for the elevator to ding as a shot rings out, leaving Gibbs standing there after pulling the trigger.
One comment said, "this still sends shivers down my spine such a good scene." Another fan noted that it was a great and surprising ending. At the same time, another user emphasized that nobody messes with Gibbs or his family. And it is true. Gibbs is a defender of his family and friends using any means necessary.