The King Of The Hill Character That Was Voiced By The One And Only Johnny Depp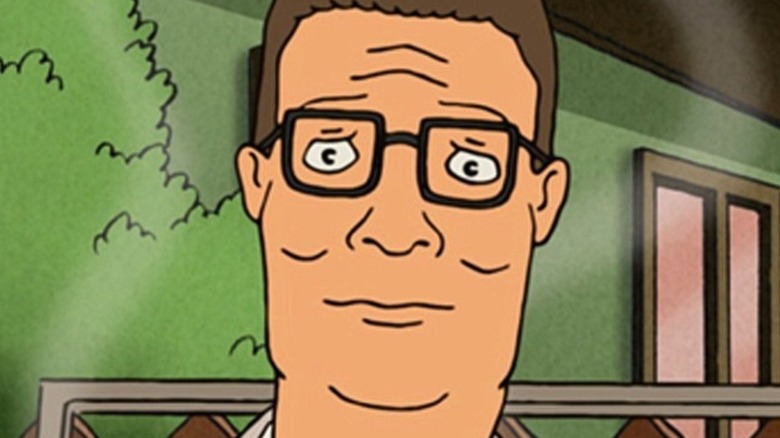 Fox
Ah, the days of "King of the Hill." When both life and animated sitcoms were much simpler, or at least it seemed that way. For many fans of Mike Judge and Greg Daniels' adult cartoon classic, nothing has even come close to imitating its down-home attitude and hilariously laid-back vibes. Between 1997 and 2009, the series evolved into one of the most widely-praised programs on TV, with Time Magazine naming it one of the best shows of all time in 2007. And one of the best things about it was how Judge and Daniels would often toss big-time celebrities into that middle-class mix.
Ever since its premiere on Fox, "King of the Hill" — which is rumored to be coming back at some point — has been a haven for Hollywood A-listers and other famous people, with major names like Brad Pitt, Will Ferrell, Matthew McConaughey, Willie Nelson, Tom Petty, Snoop Dogg, and even Meryl Streep making voice cameos over the years (via TV Insider). Some of the celebrity roles have been small, while others have been made into full-on antagonists and key characters, and that's exactly what the showrunners did for one of their biggest cameos in series history, which came courtesy of Hollywood superstar Johnny Depp.
Depp played Yogi Victor in Season 8 episode Hank's Back
Centered around a Hank Hill injury that the propane salesman suffered at work, Johnny Depp was brought in to play Hank's over-the-top yoga instructor Yogi Victor in the Season 8 episode "Hank's Back," which has long been hailed by fans.
"Johnny Depp as Yogi Victor was one of the best/funniest cameos," said Redditor u/Panic_Mechanic. "So many amazing quotes in that episode," the user added. Redditor u/UncleLord wrote: "I want to hear the CD of him making ocean sounds."
In the episode, Hank goes to Victor and starts attending his classes to try and fix his injured back from work. Things get weird for our main character, who has a hard time adjusting to Victor's methods. According to IMDb's ratings, it's the second-highest rated episode of Season 8, with an 8.0 out of 10. "Apart from Captain Jack Sparrow, this is likely the most Johnny Depp character Johnny Depp has ever played," joked a YouTube user. "I love how complex this character truly is," another said. "He's an arrogant jacka**, but his methods work, and in the end, he's the one who saves Hank ... Hank owes it to Victor, as well as his back, to buy a tank top and continue doing yoga."