Will Supergirl Be The Next Canceled Project At Warner Bros.?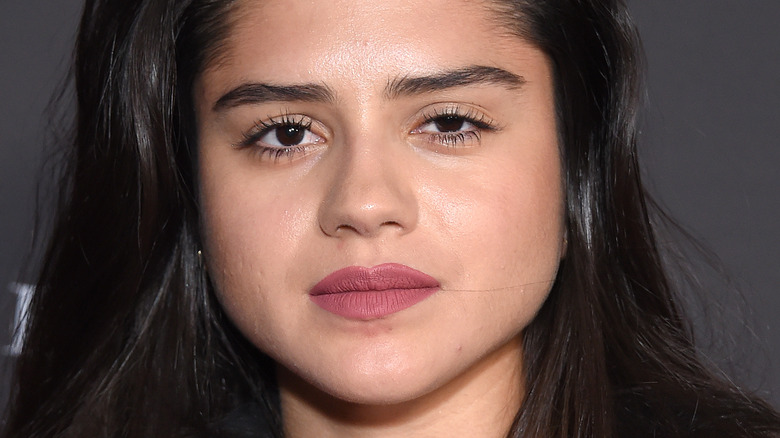 DFree/Shutterstock
To be an upcoming DC movie from Warner Bros. is certainly to be in a rather precarious position these days. With recent reports of "Batgirl" getting canceled, with no chance of its being seen in theaters or on a streaming service, it seems as if no upcoming project is safe. The reasons for this? The recent merger between Warner Bros. and Discovery, as well as a refocus from streaming back to tentpole theater experiences.
In an April 2022 report from Variety, Warner Bros. Discovery CEO David Zaslav discussed the merger between the two companies and the new driving force behind them, saying, "Everything should be monetized. Each and every decision will be made through the lens of analyzing asset value." CFO Gunnar Wiedenfels added, "2022 will undoubtedly be a messy year."
Considering the current climate around Warner Bros. Discovery's future slate of movies and television shows, one might wonder about the status of the future "Supergirl" movie, which is in the earliest stages of development. As reported by Deadline in February 2021, Sasha Calle has landed the role of Supergirl, who will make her first appearance in the upcoming film "The Flash." So what are the chances of seeing a feature-length movie starring the Girl of Steel?
The chances of seeing a Supergirl film are starting to look pretty thin
Looking at the IMDb page for "Supergirl," one can see that Sasha Calle is the only actor currently attached to the film, and the only other person is the writer, Oren Uziel of 2021's "Mortal Kombat" fame. Beyond that, the details of this movie are sparse at best, but we do know that we will get a look at Calle's iteration of Supergirl in "The Flash." This will serve as a way of introducing audiences to the character and setting the groundwork for her very own solo appearance. However, it does seem like the fate of "Batgirl" may be foreshadowing whether or not "Supergirl" will ever get a chance to soar.
According to Rolling Stone, insiders point to "Supergirl" being the next on the chopping block, which wouldn't be entirely surprising with the recent shakeups at Warner Bros. Discovery. The Hollywood Reporter covered a statement from Warner Bros. in 2021 that had listed the likes of "Supergirl" and "Batgirl" aiming for a release date around 2023, but we certainly now know that isn't the case when it comes to "Batgirl." Although there is no official statement from Warner Bros. Discovery at the time of this writing, it may come soon. Needless to say, it's starting to look pretty grim for "Supergirl."