Why The Flash Movie's Supergirl Looks So Familiar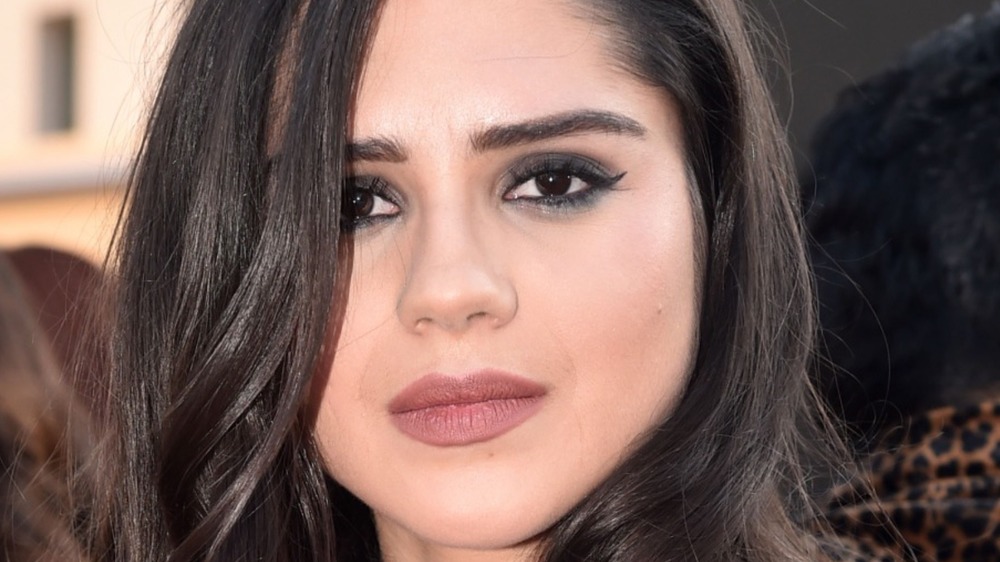 Alberto E. Rodriguez/Getty Images
We may receive a commission on purchases made from links.
While Marvel Studios expands to streaming television in an effort to unite its characters in one continuity, DC is making an effort to keep its live action and movie universes separate. That's why the company needed a new Supergirl actress for the upcoming Flash film — it wouldn't make sense for the CW Supergirl (Melissa Benoist) to meet the movieverse's Flash (Ezra Miller) when she's already met the CW's Flash (Grant Gustin). Now, after an audition process that reportedly involved 425 talented actresses, the role has been handed to Sasha Calle.
According to Deadline's exclusive story, Calle blew the Flash filmmakers away with her "toughness and vulnerability." Actresses from across the Western hemisphere piled into the auditions, but in the end, director Andy Muschietti (who previously helmed the IT movies and produced the Netflix adaptation of Locke & Key) is ready to give audiences the world's first Latina Supergirl.
While Sasha Calle has only been acting for a few years, what she lacks in experience is made up for in talent, as demonstrated by her high-profile new role. Here's where you might have seen her before.
Sasha Calle has mostly featured in shorts
Every actor has to start somewhere, and for Sasha Calle, her first step into acting was the 2017 short 18 Minutes, a movie about a soldier held captive during a third World War who must decide between dying valiantly and betraying his country. In the film, Calle provides the voice of a character credited only as "Colombian Reporter." 18 Minutes is only eight minutes long, and should not be confused with the 2005 film of the same name.
Most of Calle's other roles also consist of bit parts in short films. For example, she was "Teen Girl" in 2018's Final Stop and "Receptionist" in 2019's Young Blood. These roles were small and only served to further the plot or the atmosphere; it would be some time before she was given space to really develop a character.
You might wonder how Sasha Calle managed to ace the Supergirl audition if most of her work consists of short films that don't show off her full range. That's because the true meat of her work to date can be found on a soap opera, for which she received a prestigious award nomination.
Lola Rosales made her mark on The Young and the Restless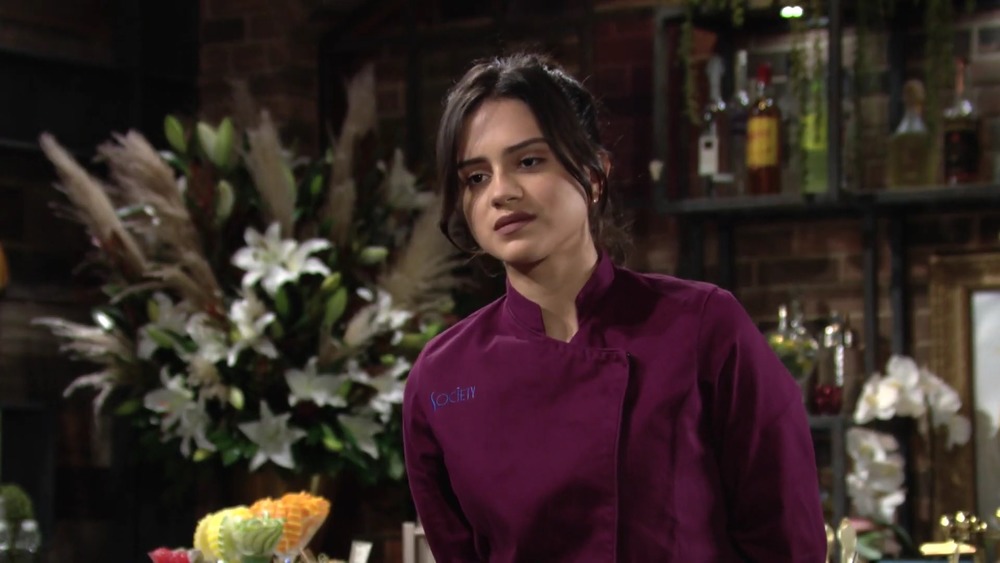 CBS
While Sasha Calle's first role outside the realm of short films was the side character Virginia on the 2017 TV miniseries Socially Awkward (which you can watch on Amazon Prime), she truly grabbed audiences as Lola Rosales on The Young and the Restless. In fact, Calle has racked up credits in over 240 episodes of the soap opera.
Calle has been through numerous adventures as Lola Rosalles since joining the show in 2018. She started as a food truck owner and eventually went on to work in a bigger and more successful restaurant (after waking up from a coma). She then got engaged, struggled with mother issues, and had to deal with pre-marriage drama. You know, the usual soap opera shenanigans.
In 2020, Calle was nominated for a Daytime Emmy, specifically for Outstanding Young Performer in a Drama Series, thanks to her work as Lola Rosales. That nomination likely goes a long way to explain why Andy Muschietti was more than impressed with Sasha Calle's Supergirl audition. We'll see her hit the big screen when The Flash premieres in 2022.