The Deadliest Catch Season 18 Change Josh Harris Calls A 'Nightmare'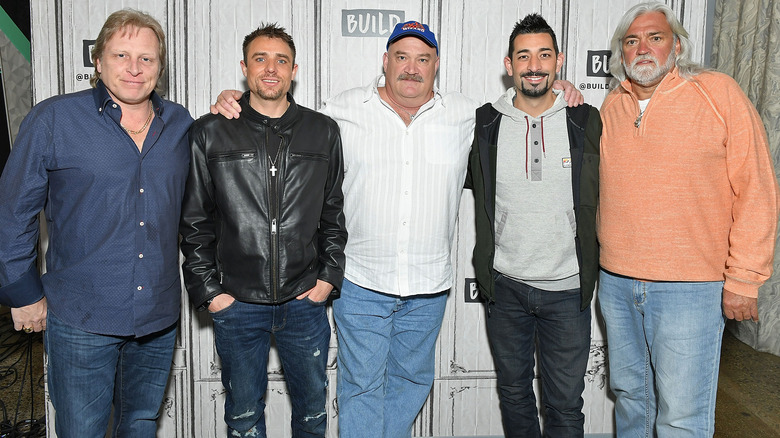 Mike Coppola/Getty Images
The following article includes allegations of sexual assault.
If there's one thing "Deadliest Catch" viewers have realized since the show began airing in 2005, it's the fact that crab fishing is extremely lucrative. While there's good money to be made, it's consistently listed as one of the most dangerous jobs due to harsh, freezing weather conditions and working with crab pots and other equipment that can weigh up to 800 pounds.
In Season 13, Johnathan Hillstrand and his crew on the F/V Time Bandit brought in a record-breaking haul in which just one pot contained at least $13,000 worth of crab. Gary and Kenny Ripka told People in a 2016 interview that they've made up to $170,000 in a year while deckhands have made up to $50,000 for two months of work. It's no wonder that — despite the risks to their lives — many people are willing to see if they can put up with the grueling and difficult work.
In Season 18, things got even more difficult for the various crab fishing boats when the Alaska Department of Fish and Game (ADFG) made a devastating announcement that Josh Harris called a "nightmare."
Harris and his crew had difficulties fishing for golden king crabs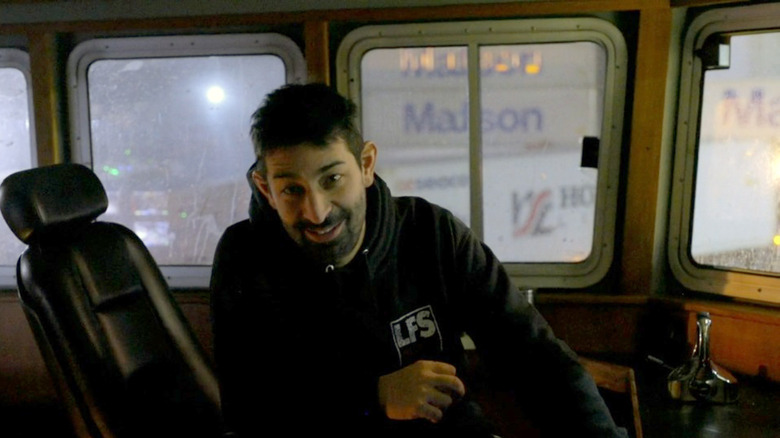 Discovery Channel
In September of 2021, the ADFG made the announcement that "the stock [of Bristol Bay red king crab] is estimated to be below the regulatory threshold for opening a fishery. Therefore, Bristol Bay red king crab will remain closed for the 2021/22 season" (via adfg.alaska.gov). The decision left Alaskan crab fishermen reeling, and viewers got to watch it play out during Season 18 of "Deadliest Catch." Josh Harris explained in an interview with Entertainment Weekly why fishing for golden king crabs instead was so difficult.
"That's a totally new species that I was not prepared to catch and I don't think my crew was either," Harris said. He explained that they have to use five times the amount of line per crab pot as they would if they were fishing for red king crab. "It was an absolute nightmare. It was scary," according to Harris. "You're setting the pots down 10 times as deep as they normally should be going, and that's a lot of work. There was a lot of danger involved with hauling that much line."
Luckily, Harris and the F/V Cornelia Marie made it through, despite the hardships they faced fishing for golden king crab.
Harris has since been fired from "Deadliest Catch" following sexual assault allegations in September 2022.
If you or anyone you know has been a victim of sexual assault, help is available. Visit the Rape, Abuse & Incest National Network website or contact RAINN's National Helpline at 1-800-656-HOPE (4673).