10 Things I Hate About You's Joseph Gordon-Levitt Reveals What The Cast Was Really Like Offscreen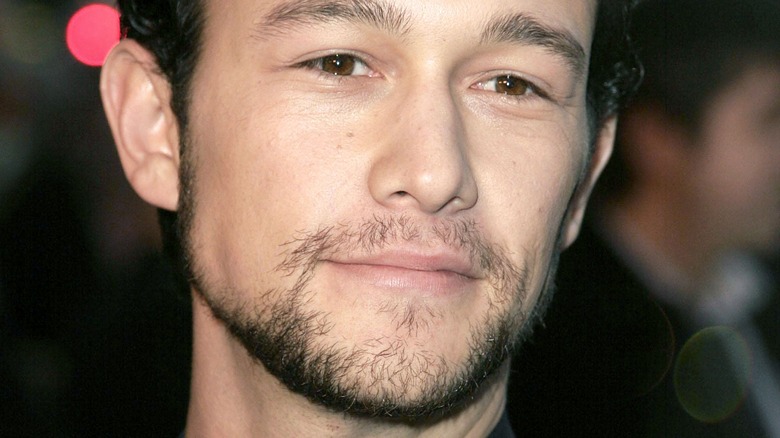 Everett Collection/Shutterstock
When it comes to teenage rom-coms, the 1999 classic "10 Things I Hate About You" is easily on the genre's Mount Rushmore, with countless future stars and "pitch-perfect comedy" making the Gil Junger-directed flick both relatable and entertaining. But were the people who appeared in the movie — Heath Ledger, Julia Stiles, and Joseph Gordon-Levitt — actually having as much fun as it seemed on-screen while the cameras weren't rolling? 
In a 2022 interview with SiriusXM, Gordon-Levitt reportedly answered this question for fans and revealed what it was like filming the coming-of-age movie with his co-stars. Like him, Stiles and Ledger both went on to have Hollywood careers after "10 Things I Hate About You" and later established themselves as industry giants. But on the set of "10 Things," it was all fun and games — with Gordon-Levitt officially peeling back the cinematic curtain.
The cast got along great and hung out every night
According to Joseph Gordon-Levitt, who almost turned down his role in "10 Things I Hate About You," the cast was super easy to get along with off-screen — to the point where they would hang out every night. The future "Pinocchio" star believes their friendly dynamic was what ultimately made the movie so enjoyable for people to watch. 
"I think a big part of why audiences really like it so much is 'cause we really were all having a great time," said Gordon-Levitt in an interview with SiriusXM. "All of us, we all made friends, we all hung out every night. There wasn't a lot for us to do in Tacoma, so we would just like hang out and put on CDs and talk about music and things like that. So I think a lot of that friendship and chemistry that you see on screen it comes off like that 'cause it was pretty real."
For Gordon-Levitt, being on a movie set is something he always wants to enjoy, regardless of his money or fame. "As soon as I look for the external validations of fame or money or followers or whatever else, I find that leads nowhere but anxiety," the 41-year-old told NME in June 2022. He credits his parents for teaching him the importance of having fun on set and letting the Hollywood cards fall where they may.