The Ghostbusters: Afterlife Character You Probably Didn't Know Josh Gad Played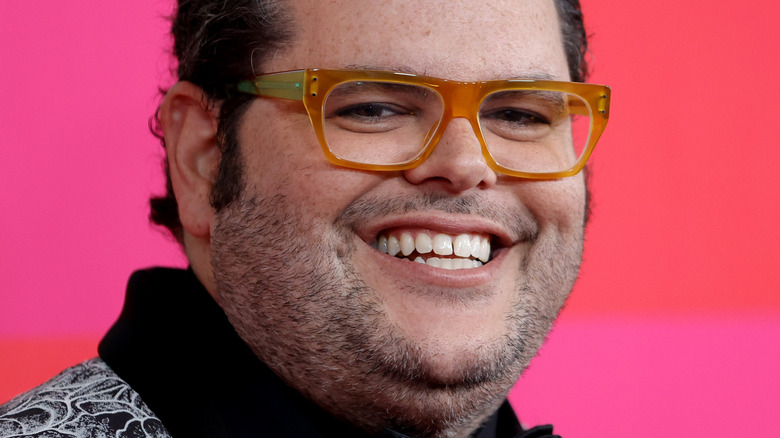 Frazer Harrison/Getty Images
Josh Gad earned widespread recognition when he sang in Broadway musicals like "The Book of Mormon," so it's not shocking that he also uses his vocal talents for voiceover work as well. The actor has famously lent his voice to the warm-hearted snowman Olaf in Disney's "Frozen" franchise, including two films, shorts, and a television special.
For Gad, who always wanted to play a Disney sidekick, voicing Olaf was a dream come true. This ambition goes back to 1993, when he saw "Aladdin" in theaters and watched the Genie (Robin Williams) speeding around. Gad told Metro News, "I looked over at my mom and said, 'I want to do that one day,' meaning, I want to be the comedic relief sidekick in one of these Disney films". Gad was so overcome when he got the news about "Frozen" that he couldn't hold back tears of happiness. He'd even get to make his childhood wish come true later on when he was cast as evil minion Le Fou in 2017's "Beauty and the Beast" remake.
However, "Frozen" isn't the only blockbuster franchise Gad has a voiceover role in.
Josh Gad is the voice of Muncher in Ghostbusters: Afterlife
"Ghostbusters: Afterlife" includes several callbacks to the original 1984 horror/comedy, but it also introduces a mischievous new creature in Muncher. A blobby, blue, metal-eating ghost, Muncher causes some serious damage to the town of Summerville before Trevor (Finn Wolfhard), Phoebe (Mckenna Grace), and Podcast (Logan Kim) stop him with the help of some old Ghostbusters equipment.
Muncher's chewing and squeaking sounds were provided by none other than Josh Gad, as he confirmed on Twitter: "Happy to be a part of the #Ghostbusters family." "Afterlife" director Jason Reitman told IGN that Gad's part in the film was very spontaneous: "Josh and I ran into each other on the Sony lot, and I was like 'Hey, do you want to come voice this ghost?' He was like 'yes,' and he literally just walked in the room." Gad quickly began making some weird, spooky sounds, and Muncher was born.
Ultimately, it seems like even if there had been auditions, the role couldn't have been cast any better. As Gad explained to Collider, "I'm in love with everything that I get to do; whether it's stage, television, live-action film, or animated, it's the challenge that I really enjoy."