The Biggest Regret Josh Gad Has About Disney's Live-Action Beauty And The Beast Remake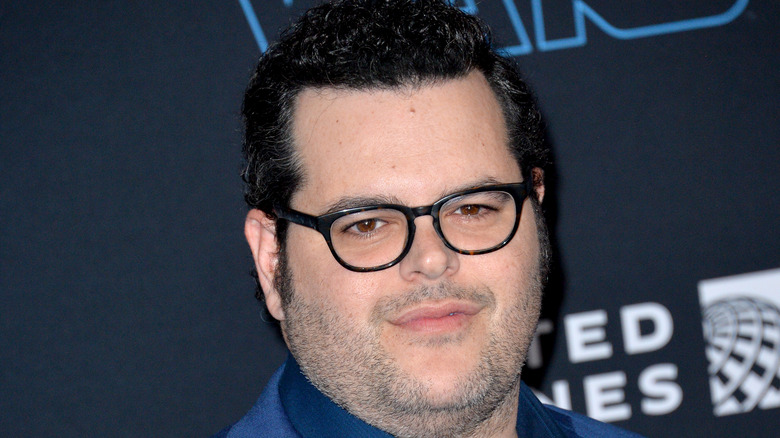 Featureflash Photo Agency/Shutterstock
The 2017 "Beauty and the Beast" reboot modernized some aspects of the classic tale. For instance, in this version, Gaston's (Luke Evans) devoted right-hand man, LeFou (Josh Gad), is a member of the LGBTQ+ community. In a 2017 interview with Attitude, Bill Condon, who directed the film, suggested that LeFou is romantically interested in Gaston. He shared that the character "wants to kiss Gaston" and feels "confused about" his desires. Condon also complimented Gad's portrayal of a gay character and asserted that the actor "makes something really subtle and delicious out of it." He referenced a brief exchange during the film's final scene, where LeFou and an unnamed man share a dance, deeming it to be "a nice, exclusively gay moment in a Disney movie."
Gad initially shared that he was pleased with his portrayal of an "iconic" Disney character while speaking to USA Today in 2017. He noted that his version of LeFou was given more depth and "dimension" compared to his animated counterpart. The "Wolf Like Me" star also mentioned the silly sidekick's sexuality and shared that he felt "honored to have that moment as part of [his] character's arc."
However, Gad revealed he does not stand by one detail regarding his part in "Beauty and the Beast" during a February 2022 interview with The Independent.
Josh Gad revealed he regrets one aspect of Beauty and the Beast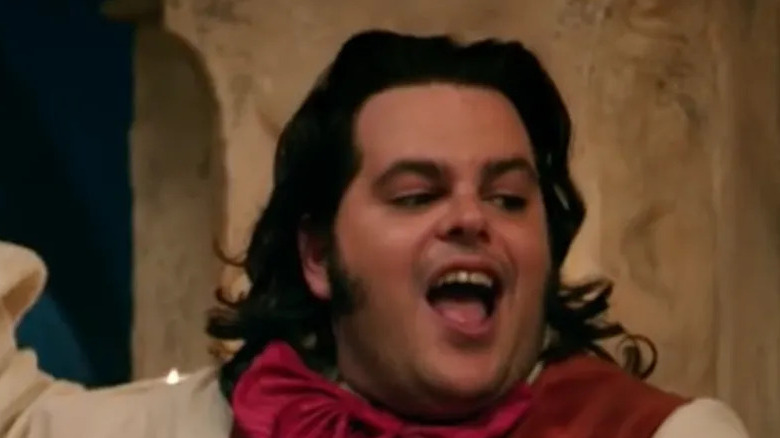 Walt Disney Studios Motion Pictures
While speaking to The Independent, Josh Gad shared that LeFou's sexuality was too subtle in the live-action movie "to warrant accolades." He noted that when "Beauty and the Beast" premiered, the film received quite a bit of attention for featuring an LGBTQ+ character. This made LeFou's insignificant same-sex dancing scene unsatisfactory to some viewers because of its brevity and the fact that it could be seen as a platonic moment.
"My regret in what happened is that it became 'Disney's first explicitly gay moment' and it was never intended to be that. It was never intended to be a moment that we should laud ourselves for, because frankly, I don't think we did justice to what a real gay character in a Disney film should be," asserted the "Frozen" actor.
He went on to say the film's cast and crew "should have gone further with that" before celebrating themselves for depicting the character as gay. Gad then shared that he believes "[e]verybody deserves an opportunity to see themselves on screen" but stated that "Beauty and Beast" did not have adequate LGBTQ+ representation.
"I don't think we've done enough — and I certainly haven't done enough to do that," said the "Murder on the Orient Express" star.