The Real Reason Fans Are Ready To Cancel Netflix Again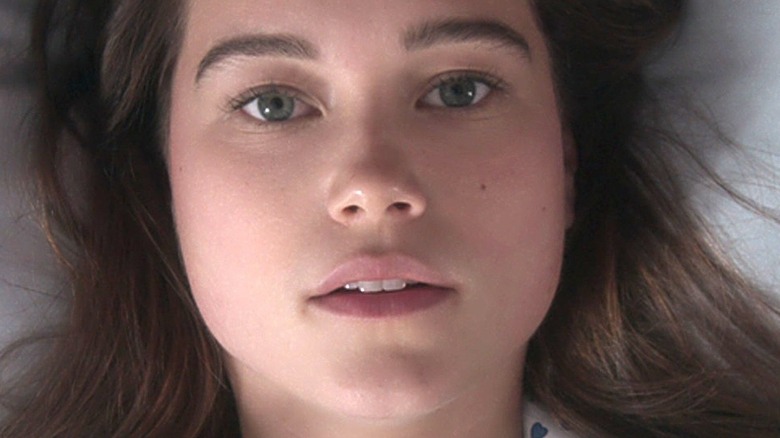 Netflix
At times, being a Netflix subscriber can seem like a difficult cross to bear. The platform that was once on the forefront of streaming television has become far too recognized for cancelling beloved television shows. No matter what Netflix's explanation may be for cancelling show after show right when the narrative really taking off, it still stings. There are of course the undeniable phenomena such as "Stranger Things" and "Squid Game" — and these shows have no cause for concern, but other series are not so lucky. Netflix's brutal cancellation rates, in fact, even had "The Witcher" showrunner concerned at one point, until Season 3 was successfully greenlit (via The Wrap). In fact, the cancellation rates have reached a point where outlets such as Collider have taken to compiling comprehensive lists of cancelled Netflix shows.
Regardless of the reason, it's definitely a trend: If you like a Netflix show, and it's not a massive success, you really don't  know if it'll be sticking around or not. The problem with all this? Well, this laissez-faire approach to programming has made many viewers wonder if it is still worth shelling out the monthly subscription fee, much less getting invested in new shows. 
Earlier this year, The Verge reported an astounding dip in subscribers for the quarter. And now that Netflix has placed another fan-favorite show on the chopping block, that program's fans are getting ready to give their Netflix subscriptions the axe, as well.
It is another dark day for queer representation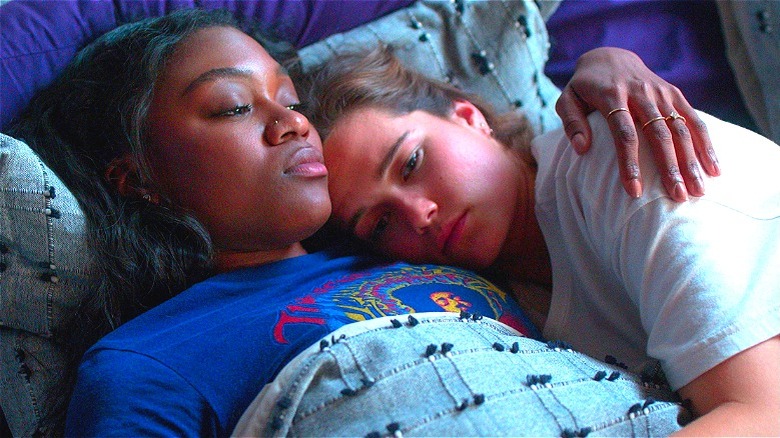 Courtesy of Netflix
Teens do not have the best luck with endearing themselves to Netflix. After coming-of-age story "I Am Not Okay With This" was brutally cut down, another unique tale will not make it to another season — because V.E. Schwab's queer vampire romance "First Kill," has sadly breathed its last breath, per A.V. Club. 
Centering around star-crossed lovers — the vampire Juliette (Sarah Catherine Hook) and monster-hunting Cal (Imani Lewis) — the groundbreaking series used the lens of the supernatural to tell an honest and touching story about first love. Unlike the typical, cliched coming out story, Juliette and Cal's families are extremely supportive when it comes to their daughters' sexual orientation — just not anything else about their partners, particularly as they pertain to hereditary vampirism. 
Following the devastating cancellation news, fans took to Twitter to voice their anguish, furious that the streamer is cancelling a show that offers such prominent LGBTQ+ representation. As Twitter user @killfirsts posted, "Like my thing is we're never going to get a dark skin lesbian lead again. Like this was rare for media. This was a rare sighting for people that look like me. And they just canceled it."
Soon, the hashtag #CancelNetflix started trending, with viewers such as @123_mythoughts writing, "What a waste of everyone's time to keep making one season unfinished shows." Other fans concurred, such as @calliettememe, who said, "already canceled and DELETED IT THE WHOLE APP CUZ WE DESERVE BETTER."
Cal and Juliette's relationship is everything a story about young love should be. It has drama, corniness, and high stakes (pun intended). The ending of "First Kill" also has the misfortune of ending on a devastating cliffhanger. Unfortunately, it is time to say goodnight to the residents of Georgia's most haunted city.