The Everybody Loves Raymond Role You Likely Forgot Shailene Woodley Played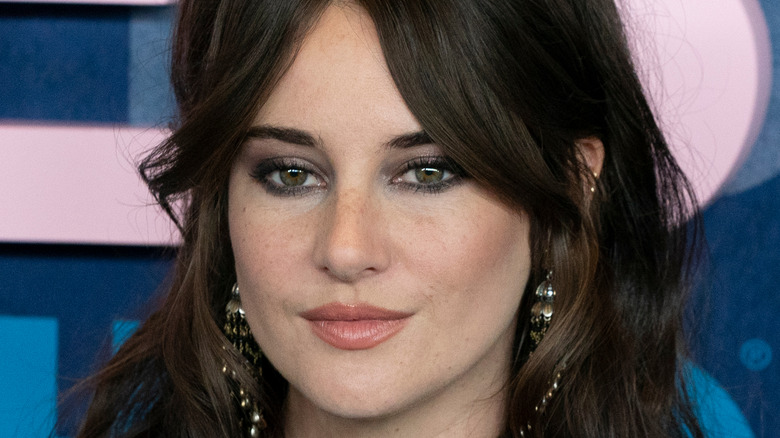 Lev Radin/Shutterstock
Shailene Woodley is only 30, but she's the kind of star who was acting when most people her age were in kindergarten. Woodley began mainly in commercials before moving on to roles on television (via The Guardian). Her IMDb credits from her early years read like a survey of 2000s American network television, including "My Name is Earl," "CSI: NY," and "Cold Case." She even played a young Kaitlin Cooper on "The O.C."
Woodley's breakthrough arguably came when she joined "The Secret Life of the American Teenager" to play the part of a pregnant teen, a role she would later come to regret. She was later critically acclaimed for her performance in "The Descendants." However, despite starring in the "Divergent" films, Woodley has avoided taking on megawatt status in Hollywood. She told The Guardian that the industry is "a disastrous chaos," and there are some years when she simply prefers not to work in film and television.
However, before she was Tris in "Divergent" or was part of the "Big Little Lies" ensemble, Woodley appeared on the beloved CBS sitcom "Everybody Loves Raymond."
She was Snotty Girl #2 on Everybody Loves Raymond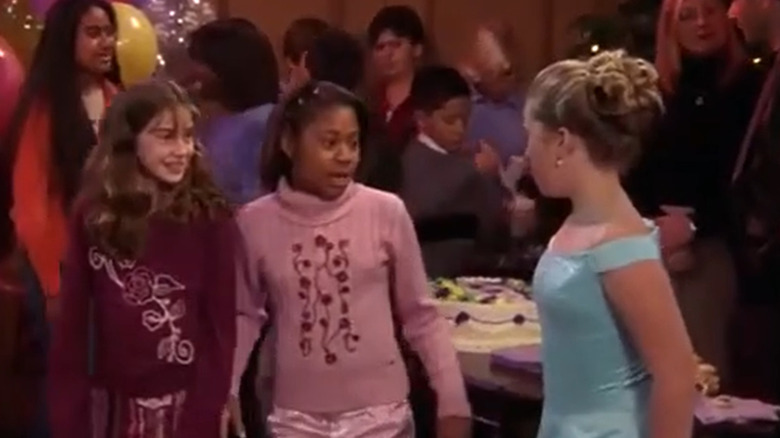 CBS
The "Everybody Loves Raymond" Season 8 episode "Party Dress" comes near the end of the show's run on CBS, when Ray (Ray Romano) and Debra's (Patricia Heaton) daughter, Ally Barone (Madylin Sweeten), is now 13. The plot naturally revolves around Ally wanting a dress for her friend Molly's (Alexandra Romano) birthday party. However, the dress costs $250, which Ray thinks is too expensive. This creates conflict in the family when Debra thinks he should buy it anyway.
Shailene Woodley's character is named "Snotty Girl #2" alongside "Snotty Girl #1," played by Destiny Edmond (via IMDb), and only Edmond has the line, "Nice dress, Cinderella!" This may have suited Woodley, who liked acting as a child but not the notoriety that came with it: "In school, I never told people I was an actor. Kids would be like, 'I saw you on 'My Name Is Earl' last night,' and it was like a taunting, a way of making me feel insecure at the time" (via The Hollywood Reporter).
Part of the actress' journey then has been being able to concentrate on her happiness rather than fame. She commented in the same Hollywood Reporter interview, "It's what I spend most of my time doing, but I don't live and breathe acting."