Gilmore Girls Star Scott Patterson Really Wishes He Could Redo This Luke Scene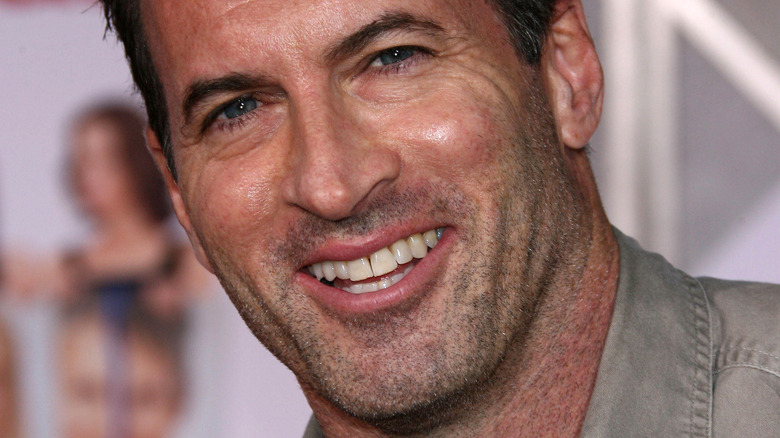 s_bukley/Shutterstock
Since its debut on The WB in 2000, the hit series "Gilmore Girls" has continued to endure in the pop culture arena. From the 2016 revival "Gilmore Girls: A Year in the Life" to the wildly popular holiday studio tour of the fictional Stars Hollow in 2019, the show has remained a cultural touchstone of the early aughts. As one writer noted, series creator Amy Sherman-Palladino's "flair for ingenious dialogue and carefully crafted emotional nuance were the key ingredients in the show's ongoing appeal" (via The New York Times). Centered on the titular protagonists Lorelai (Lauren Graham) and her daughter Rory (Alexis Bledel), "Gilmore Girls" has many relatable moments — tracking their triumphs and disappointments over seven years.
Notably, a vital facet of the series revolves around the ups and downs of their romantic relationships. During the show's run, many viewers supported the evolution of Lorelai's friendship with diner owner Luke Danes (Scott Patterson), a loyal, albeit grumpy ally to any shenanigans. As u/NoApollonia observed in a "Gilmore Girls" Reddit thread, "Lorelai and Luke are opposites quite often, but I think that is why they work — they [bring] out the best in one another."
In 2021, Patterson launched his podcast, "I Am All In," which follows his journey of watching "Gilmore Girls" for the first time (via Entertainment Weekly). Praising the widespread support of his fans, Patterson said of his podcast, "This is my love letter to them." In one episode, however, the actor reveals a moment on the show where he believes his demeanor goes a bit too far.
Patterson regrets his decision to go big in a scene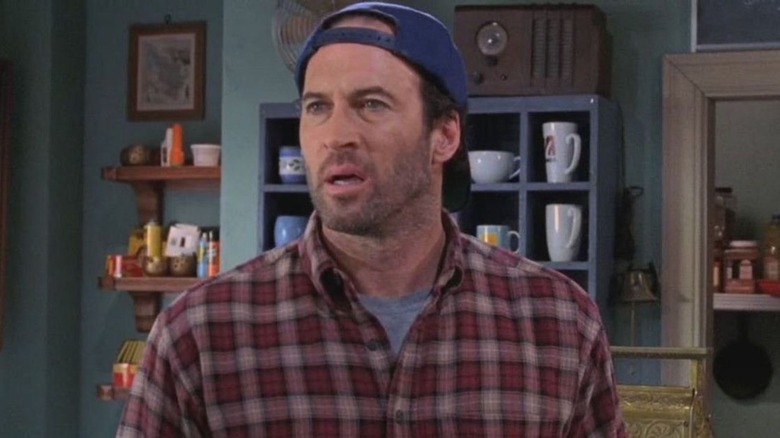 Warner Bros.
Throughout "Gilmore Girls," Lorelai often relies on her best friend-turned-business-partner, Sookie St. James (who was recast after the pilot), played by Melissa McCarthy. A warm-hearted, talkative chef, Sookie is a loving friend who approaches any situation with a smile. At the same time, she frequently butts heads with Luke over cooking practices and general restaurant decorum.
During an interview with Us Weekly, Scott Patterson revealed that he regrets how he approached a specific interaction with McCarthy's character in Season 1. In this scene, Sookie sneaks behind the counter at Luke's diner to grab something from the kitchen. Angrily, Luke confronts her and orders her to leave immediately.
Pondering on the moment, Patterson said, "I think yelling at Sookie, so, god, almost violently to get out of the back of the counter because she was invading my space ... I think I went a little too big on that; I think that's a do-over" (per Us Weekly). Patterson added that he found it difficult to watch the scene as he wished he had chosen to play it more gently. He explained, "I think I did [try to tone it down] but [production] kept encouraging me to go go go, and I'm like, 'This just felt a little much.'" (via Us Weekly).