In The Dark's Morgan Krantz Recalls The Moment He Found Out About Its Abrupt Cancellation - Exclusive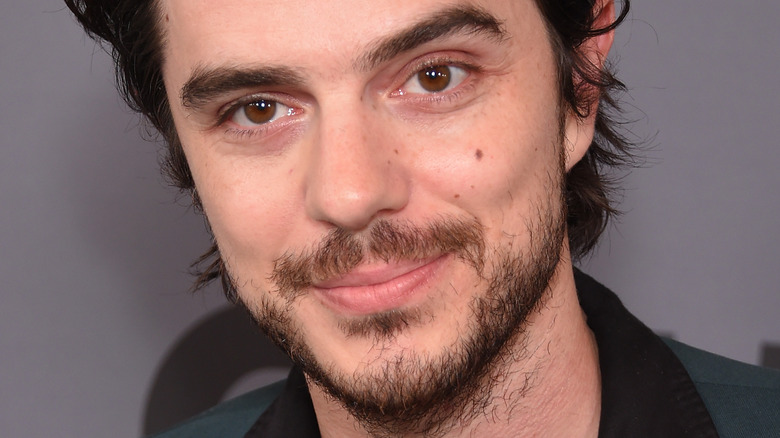 DFree/Shutterstock
It's the Red Death at The CW, with a slew of unexpected cancellations that shook the network's shows and fandoms to their core. Fans of the Perry Mattfeld-led CW series "In the Dark" grappled with the show's cancellation back in May — but it was just as difficult (if not more so) for the show's stars and all of the creatives involved at every level. 
Morgan Krantz plays Felix Bell on the series, and he just made his series directorial debut in the episode "C.I. Was Right." Though cancellation is never something anyone wants to hear, Krantz is happy about one thing: having the show go out when people are still clamoring for more episodes. 
During an exclusive interview with Looper, Morgan Krantz got candid about the "In the Dark" cancellation, how he found out, and whether or not the writers had time to put together a satisfactory conclusion for the series. 
The end is nigh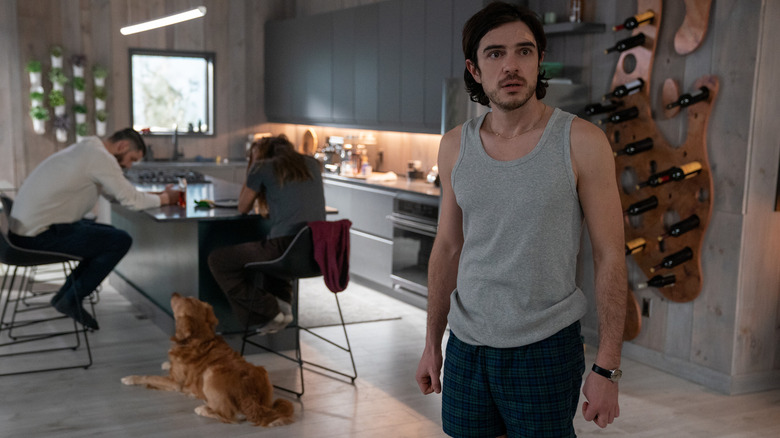 The CW
Hearing about a cancellation from the news or the internet is never ideal when you're involved in a show. Unfortunately for Krantz, the news spilled the beans before the show's creator could get through first. "I had missed a call from [creator and producer] Corinne Kingsbury, and then I saw it on the news," Krantz recalled. "I was like, 'Oh, that must be what the call is about.' It's sad because we could have probably kept telling the story, and I became very close with not only the people on the show but a lot of people I met in Toronto — very close friends of mine."
While fans have trouble saying goodbye to their favorite shows, for the actors, it's almost like leaving a family. Actors spend far more time together than coworkers in traditional jobs, forming tight-knit bonds for years. Krantz added, "It's sad, but I'm glad to quit before it gets stale or something. It's cool to leave them wanting more."
And now for the question that's plaguing every fan's mind: Will we get a series ending with closure, or will it be an open-ended cliffhanger? Krantz said, "No, they were prepared for that. They were prepared for the scenario, so I think they covered ... I know the ending, and there is a nice bit of closure. But I don't think we were sideswiped by it necessarily."
No more Ms. Nice Jess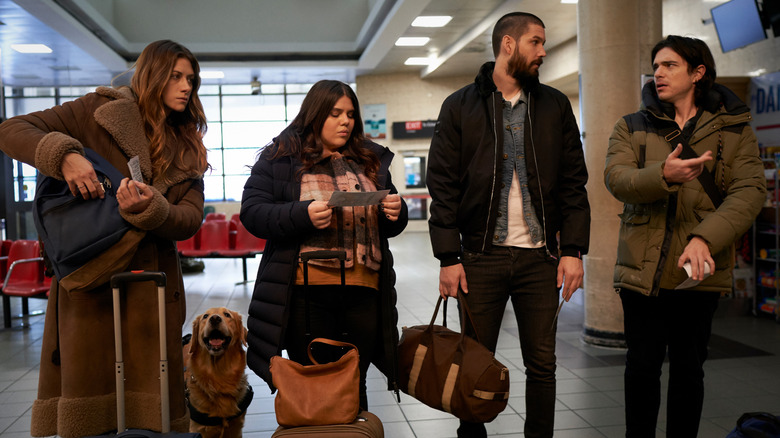 The CW
It's pretty clear that most of Murphy's relationships throughout the years have been pretty toxic, and by the end of the third season, one character decided that enough was enough. This is the first season without Brooke Markham's character, Jess. Recalling what it was like doing the show without her and how he feels about her exit, Krantz said, "I thought her ending was powerful ... Honestly, I always knew she was a great actress, but when I was preparing to direct, I re-watched some of the episodes that I felt had the strongest vision from prior seasons ... she's so good. She's a great actress."
Of course, the absence of a staple character and actor is even harder for the actors than it is for the fans. "Doing it without her definitely was different. It was a different vibe. The dynamics were a little different, but I thought she had a strong ending," Krantz explained. "That character, at a certain point, deserved to be like, 'Okay, I've had enough,' because people can only take so much of people like Murphy. It was a positive ending for a character, and a realistic one, that somebody should finally say, 'You know what? I got to get you out of my life now.'" Krantz could neither confirm nor deny if Markham would be back for the finale, but "you never know."
New episodes of "In the Dark" air Mondays on The CW, with episodes streaming on the CW website and app the next day.