Whatever Happened To The Seventy2 After Shark Tank?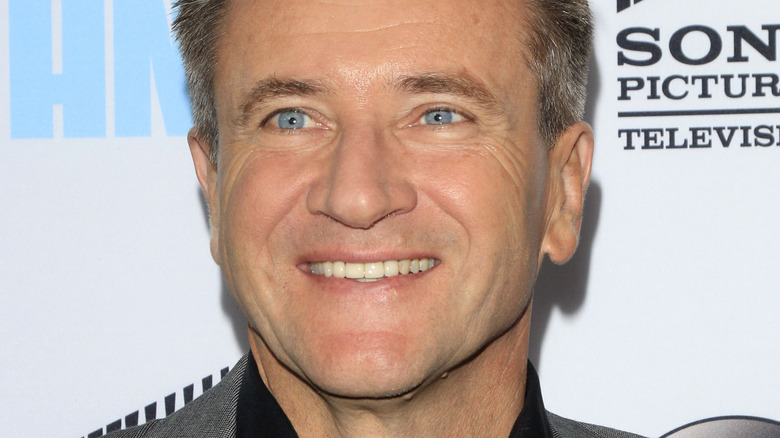 Kathy Hutchins/Shutterstock
ABC has been airing "Shark Tank" since 2009. So, by now it's pretty well known that the real benefit of pitching your business isn't so much the chance of making a deal with one of the celebrity investors, it's the exposure from appearing on the show itself.
Here's what Kumal Sarda, who pitched his company VerbalizeIt on "Shark Tank" Season 4, said about the experience: "All of a sudden, 8 to 10 million people know who you are," Sarda told American Express. "Our app sales went up seven times after the show, and the sheer number of customers who were calling us was amazing." Given that, it's no surprise that VerbalizeIt is a "Shark Tank" success.
Not every company experiences the "'Shark Tank' effect," however, which is why it's always worth checking up on a company after a "Shark Tank" appearance to see how it's doing.
Christian Schauf and Mike Escamilla appeared on "Shark Tank" in October 2017 to pitch their product, The Seventy2. It's a disaster kit that's designed to help someone survive for 72 hours–according to the company, 95% of disaster scenarios are resolved within the first three full days. At the time of their "Shark Tank" appearance, the kit included 30 survival tools, like a mylar survival tent, a multitool, and a radio, and it sold for $349 (via Indiegogo).
Schauf and Escamilla wanted $100,000 in exchange for 5% equity in their company. In the end, they made a deal with Robert Herjavec for $200,000 in exchange for a 10% stake (via The Shark Tank Blog).
Here's how The Seventy2 is doing five years later.
Uncharted Supply Co., the company that makes The Seventy2, is surviving and thriving today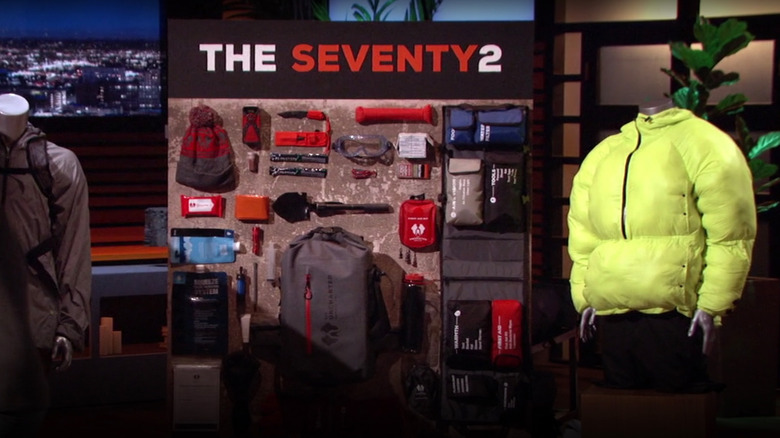 ABC/Hulu
First, a little background on The Seventy2.
Schauf and Escamilla launched their company, Uncharted Supply Co., in 2016. The company held a successful Indiegogo campaign, raising more than $490,000 by December of that year.
In February 2018, four months after the "Shark Tank" appearance, Uncharted Supply Co. announced a partnership with a media investment company called The Chernin Group. The plan was to "grow its direct-to-consumer sales," as well as to expand the company's product offerings (via Business Wire).
Since then, Uncharted Supply Co. has done just that. In addition to The Seventy2, the company also offers: The First Aid Plus, a first aid kit; the Zeus "life-charger," which charges everything from smartphones to car batteries; and Rapid Raft, a fast-inflating life raft that can support up to 400 lbs (via Uncharted Supply Co.). In September 2021, Uncharted Supply Co. teamed up with Global Outdoor Emergency Support, an app that helps users find healthcare providers in emergencies, as well as first aid preparation and tips (via Outside Business Journal).
Uncharted Supply Co. and its flagship product The Seventy2 continue to thrive in 2022, making it a definite "Shark Tank" success story.