Golden Girls Fans Make It Abundantly Clear Who They Think The Girls' Worst Sibling Is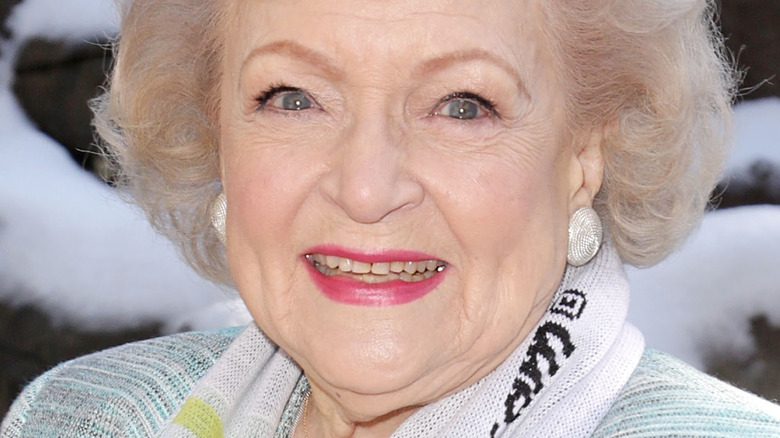 Brian To/Getty Images
Decades after it left the airwaves, "The Golden Girls" remains a show that it's almost impossible not to love. Indeed, the series' heartfelt and hilarious exploration of the late-in-life antics of four aging women (played by screen legends Bea Arthur, Rue McLanahan, Estelle Getty, and Betty White in a career-defining role) has continued to build fervid fanbase of fans young and old in the age of streaming. What those fans are finding in "The Golden Girls" is a character-driven comedy that was legitimately groundbreaking its time, as noted by USA Today, for its depiction of late-life love, loss, friendship, and yes, even lust, as viewed through the eyes of an unforgettable central cast of characters, as well as some truly loathsome villains.  
Those character were, of course, often visited by family during the show's tenure. And as most "The Golden Girls" fans know, things quite often got a little dicey whenever those family members were around. That was particularly true whenever one of the crew's siblings came to town. So much so, in fact, that fans have sometimes taken to debating which of the siblings they like the least. 
In a recent Reddit post, one user even put the matter to a vote via a good, old-fashioned viewer's poll. A whopping 371 users took part in said poll, and fans made abundantly clear which of "The Golden Girls" siblings they believe to be the absolute worst sibling in the series' history
Rose's sister Holly was an easy pick for worst sibling, according to Golden Girls fans
The winning (or should we say losing?) sibling proved herself to be Holly Lindstrom (Inga Swenson), aka the younger sister of Rose Nyland (Betty White) on "The Golden Girls." While the character made only one appearance on the show during its seven-season run, she clearly made a major impact, with 208 of the 371 Redditors voting her the worst of the show's various siblings.
If you know the episode in which Holly came to town (titled "Little Sister") you know she likely earned a bit of that hate, as she wasn't particularly kind to the soft-hearted Rose. So reviled is Holly among "The Golden Girls" fans for her actions, the comments section of the poll is overrun with harsh words for the character, including u/GoldenGrlz's post, stating, "[Holly is] manipulative and a gaslighter and just all around awful." Meanwhile, u/TrulyKristen claimed casting their vote for Holly was exceedingly easy, while one mystery user was very much on the same page, commenting, "Holly was so insufferable. She wasn't a sister, she was a middle school mean girl!" 
There is a narrative upside to Holly's awfulness though, as u/RaspberryMobile2554 noted, by praising Rose for finally putting Holly in her place at episode's end. "Holly for sure," the user wrote, "I'm glad Rose stood up to her!"
A few other names naturally came up in the discourse, with Dorothy Zbornak's big sister Gloria Harker (Doris Belacek and Dena Deitrich) also earning her share of votes, and general ire. But Rose's shamefully manipulative sister is the clear choice as the series' worst sibling.