Chris Pratt Gets Emotional On The Guardians Of The Galaxy Eight-Year Anniversary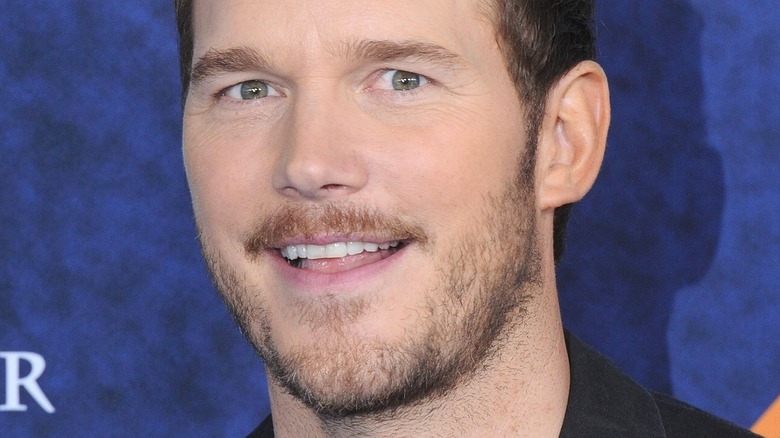 Albert L. Ortega/Getty
Eight years. That's how long it's been since Chris Pratt's Star-Lord aka Peter Quill sang and danced his way into our lives as one of the Guardians of the Galaxy in the seminal MCU film of the same name. And for the 43-year-old actor, it's been an emotional ride. 
"It's a little bit sad," explained Pratt during an interview with Access Hollywood at this year's San Diego Comic-Con. "All good things must come to an end, but that's kind of the nature of life — and the nature, certainly, of this business [...] It's a little like summer camp is over. You make these friendships and they last forever and then the apparatus by which you were forced to be in the same room together for six months in a row dissolves. And you're like, 'Wait a minute. This text thread! We're gonna keep the text thread going. And then periodically there's fewer and fewer texts. You're like, 'Noooo!' But you know, we'll always have that summer." 
While at Comic-Con, it was officially confirmed that the upcoming "Guardians of the Galaxy Vol. 3" would be James Gunn and the cast's very last outing as the Guardians we've come to know and love, particularly due to the number of characters likely to die. The movie is currently slated for a May 2023 release, and knowing that the end is near, Pratt and other franchise stars have been offering up kind words of remembrance about their time in the space-trotting film trilogy, which was officially launched on August 1, 2014. 
In honor of this, Pratt chose to get extra emotional in an Instagram post that came exactly eight years later.
'Never forget ... we're the Guardians of the Galaxy'
Posting a Star-Lord compilation video on his Instagram page, Chris Pratt took to the description section to share a heartfelt message to his fans and followers who've stuck with the Guardians of the Galaxy crew through thick and thin. 
"8 years ago today, Star Lord and the Guardians hit the big screen," Pratt said. "I'm constantly blown away by the community we've built in the past 8 years! And it's all because of YOU! Thank YOU for allowing us to do what we love. Never forget ... we're the Guardians of the Galaxy."
It's funny to think that, looking back, a team of unknown heroes that included a talking tree and a trigger-happy racoon seemed like such a risk for Marvel Studios. Clearly, the MCU has come a long way, and as of right now, it's unclear if they have any further plans for Star-Lord or any of the other Guardians outside the third film. Pratt has already made the bold claim that "Guardians of the Galaxy Vol. 3" is shaping up to be the best "Guardians" film to date, and given the emotional rollercoaster that the prior two films have put viewers on, it seems likely that this entry will do the same. "It's fantastic," Pratt told Digital Spy of the sequel. "James Gunn just watched a rough assembly the other day [...] and he's very, very proud of the work that everyone's done. He said it's the best work all of us have ever done. He feels very, very confident."