How Streaming Services Changed Ellen Pompeo's Mind About Grey's Anatomy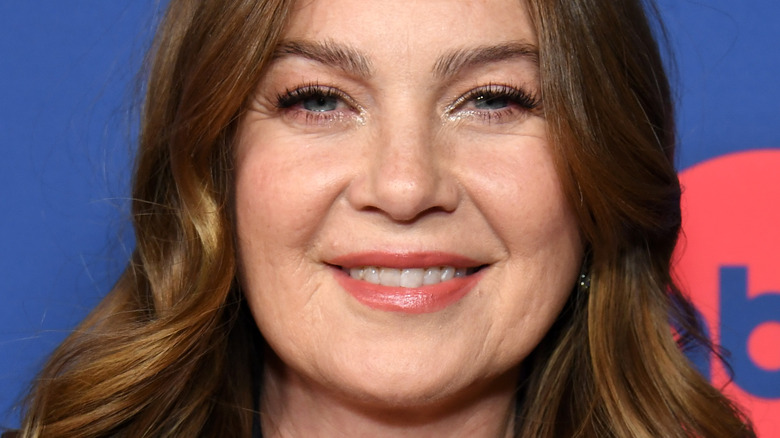 Jon Kopaloff/Getty Images
Before she began her defining role as Meredith Grey on the long-running ABC drama "Grey's Anatomy" in 2005, Ellen Pompeo had already been acting for a decade (via IMDb). 
Since its start, however, "Grey's Anatomy" has been her primary focus. She has even spoken publicly about a lack of desire to continue acting after the medical drama eventually concludes. In 2014, while speaking at a Buzzfeed event, Pompeo revealed that she feels satisfied with her acting career, stating, "With acting, I don't feel I have anything to prove anymore. 'Grey's' is in 97 countries or something, and we've had this blessing of all these wonderful fans who still love us 10 years later; I feel like we did it." She added that she would like to pursue other endeavors to challenge herself rather than continue acting.
The actress mentioned the idea of retiring again in August 2021 while speaking on the "Ladies First With Laura Brown" podcast. Pompeo said, "I'm not saying I'll never act again, I very well may, but I'm not super excited about continuing my acting career ... I feel like I've done it" (via ET Online).
Fans of hers were not happy to hear about her impending retirement. However, it turns out that she may have changed her mind since making these comments — and we have streaming services to thank. In fact, Pompeo thinks the show has staying power. Here's what she has to say about the future of her acting career in the age of streaming.
Streaming has changed Pompeo's mind about acting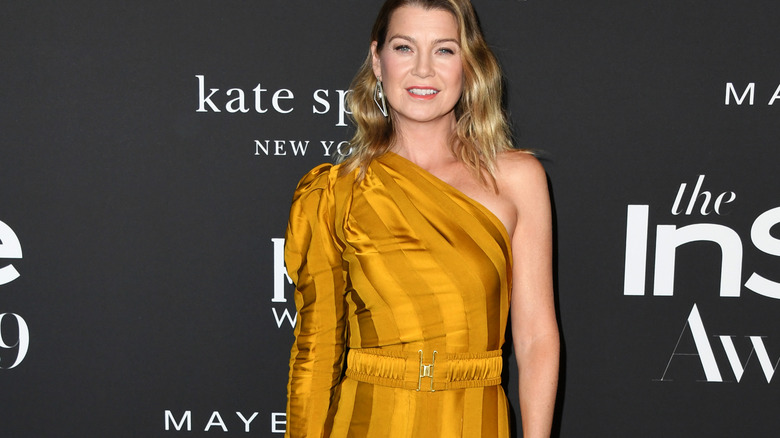 Jon Kopaloff/Getty Images
In October of 2021, Ellen Pompeo spoke with Harper's Bazaar to promote her new podcast, "Tell Me," During the discussion, interviewer Amy Mackelden brought up how the actress has spoken in the past about the possibility of her retiring from acting after "Grey's Anatomy" wraps. In response, Pompeo revealed that she had changed her mind on the matter.
Pompeo explained, "Well, I made that statement before the advent of streaming. I said that, probably, I don't know, 10 years ago, when having been on a network show for 10 years at that point and being my age, I thought, 'Oh, it's over for me.'" It's worth noting here that, as mentioned above, Pompeo had also spoken about her desire to stop acting in August of 2021, about two months before talking to Harper's Bazaar but may be referencing the first time she spoke publicly about the matter, in 2014 when "Grey's" was going into its 11th season. Regardless, she then brought up how streaming has made way for women to have more opportunities, both in front of and behind the camera, making her rethink her previous statements.
Pompeo continued, "It's a completely different world now. With streaming and with the talent out there and with, unfortunately, the decline of movies and movie theaters, there's a lot more interesting TV and many, many opportunities for me now — much more so than there would've been 10 years ago. So I'm sure I will do something else. I'm sure I will act after 'Grey's.'"
Pompeo needed to be incentivized to continue on Grey's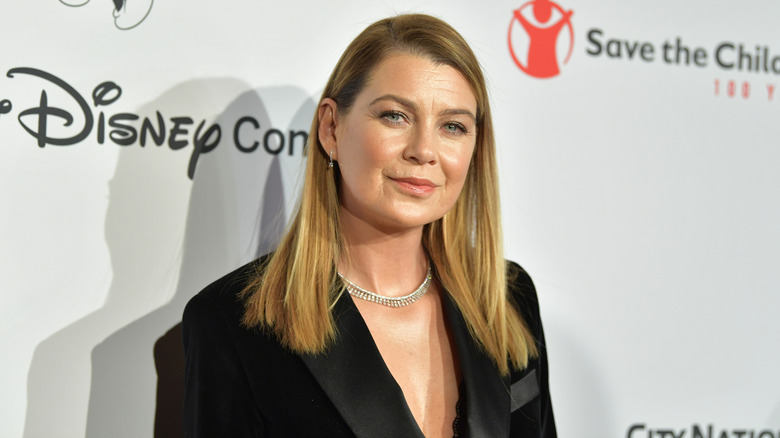 Amy Sussman/Getty Images
In a January 2018 interview with The Hollywood Reporter, Ellen Pompeo opened up about the details she considered when deciding to continue starring in "Grey's Anatomy." When Shonda Rhimes signed a deal with Netflix in 2017 (per The New York Times) and made it clear to Pompeo that she still wanted to continue "Grey's," the actress began reevaluating what she would need to stay on the show.
Pompeo said, "Now, maybe it's my Irish Catholic upbringing, but you never want to [be perceived as] too greedy. Or maybe it's just that as women, that's our problem; a guy wouldn't have any problem asking for $600,000 an episode. And as women, we're like, 'Oh, can I ask for that? Is that OK?' I'd call Shonda and say, 'Am I being greedy?'" Then, the actress found out that "Grey's Anatomy" had made almost $3 billion for Disney, which validated that she had a significant part in that revenue and felt she deserved to ask for more money.
Pompeo also felt that the money needed to reflect the restricted nature of starring in a cable drama. The actress continued, "I make 24 episodes of TV a year, and as part of this deal, I cannot appear anywhere else ... So, it's got to be a ton of money. And it has to help me with my producing because producing is something I really enjoy. That's my creativity now."