The Hilarious Set Detail Eagle-Eyed Fans Spotted In Boy Meets World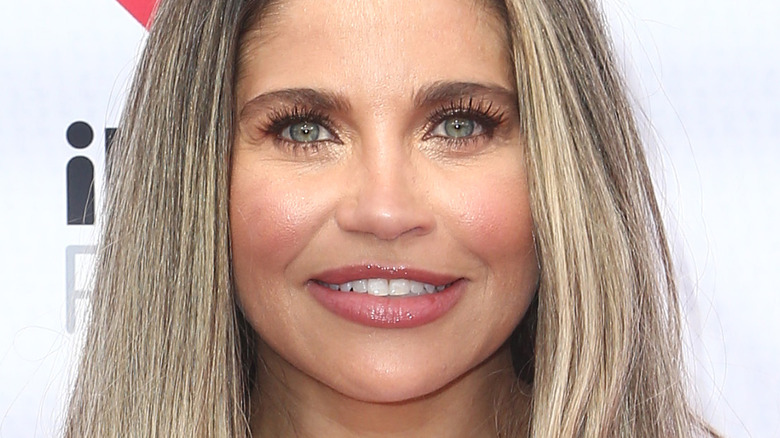 Tommaso Boddi/Getty Images
There are programs from the 1990s whose legacies were expected to span far beyond the decade that spawned them. It's safe to say "Boy Meets World" was not initially one of them, if only because, it was always such a wholesome show, and wholesome shows don't typically boast decades-spanning fandom. And yet fans old and new continue to discover and re-discover the show via syndication and streaming binges, with many freely indulging in the glow of comic nostalgia even as they're also reminded how heavy the TGIF anchor often was on the dramatic front.
That mix may well be why people keep coming back to "Boy Meets World." And these days even former stars Danielle Fishel (Topanga Lawrence), Rider Strong (Shawn Hunter), and Will Friedle (Eric Matthews) — who are rewatching the show for their podcast "Pod Meets World" — are being reminded how deftly the show approached sometimes difficult subject matter. Like their fans, the cast is indeed seeing the series with fresh eyes.
Well, maybe not exactly the way fans are, as some "Boy Meets World" devotees have been known to approach re-watches with the tenacity of "Breaking Bad" diehards. During one recent re-watch, a particularly eagle-eyed "Boy Meets World" viewer even noticed a clever sight gag hidden in a set from the series' prom episode all but overlooked by most, and it's got other fans of the series absolutely cracking up. 
A Boy Meets World background detail has fans laughing during re-watches
By "hidden," we mean hidden in plain sight, as that "Boy Meets World" gag is literally plastered on the walls during the scene in question. That scene comes during the Season 5 episode titled "Prom-ises, Prom-ises." And yes the question of "will they or won't they" looms heavy for golden couple Cory Matthews (Ben Savage) and Topanga Lawrence. At least for a few fleeting moments, it seems they will, with the pair even going so far as to get a hotel room before ultimately deciding to wait until a later date.
In any case, the hotel room scene plays as hilariously as you'd expect for "Boy Meets World," slyly mixing an air of innocence with heavier themes, and some vintage slapstick comedy. The room's absurdly large bed is, naturally, a focal point of the action, but as Reddit user u/billy_e_midnight points out, the scene is even funnier because the room itself is adorned with bed-themed imagery, "Complete with bed wallpaper and a framed picture of the bed in the room over the bed itself."
It seems that legitimately brilliant sight gag was lost on many as u/smellmyhand was one of several who chimed in to claim they'd missed it entirely, "That's really clever and I never spotted it!" Meanwhile, u/joethehobo2006 argues the bed-themed room may be the best joke "Boy Meets World" ever offered, stating, "This has to be the funniest joke in the whole show." If it's not the funniest, it's almost inarguably the most inventive. If nothing else, it's a hilarious reminder of just how smart and low-key witty "Boy Meets World" was at its best.