Kevin Spacey Completely Cut From All The Money In The World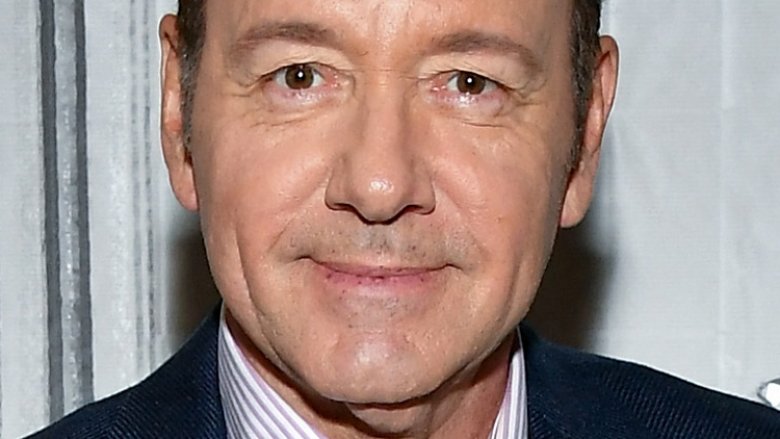 Getty Images
In a shocking and unprecedentedly bold turn of events, Kevin Spacey has been completely removed from director Ridley Scott's upcoming film All the Money in the World, Deadline confirms. 
Scott, alongside Dan Friedkin and Bradley Thomas of Imperative Entertainment, made the decision to cut Spacey from the finished movie on Wednesday. Canadian actor Christopher Plummer will replace Spacey in the role of industrialist and Getty Oil Company founder J. Paul Getty. Plummer is set to immediately begin filming re-shoots of key scenes in which Spacey appeared, as director Scott is still determined to release the film on December 22. Reports released earlier this month speculated that Sony was planning to delay the release of All the Money in the World, but that seems untrue now.
These reshoots were agreed upon in a unanimous vote from the cast, crew, and studio Sony Pictures. Fellow All the Money in the World stars Mark Wahlberg and Michelle Williams (who portray J. Paul Getty's lawyer and daughter Gail Harris, respectively) will be involved in the reshoots as well. Spacey reportedly only worked "about eight to ten days on the film," but the character of J. Paul Getty plays an important part in the overall narrative, which recounts the infamous real-life kidnapping of 16-year-old John Paul Getty III in 1973.
News of Spacey's removal from the impending film comes shortly after it was pulled from AFI Festival, where it was scheduled to open during the prestigious closing night slot. It also comes amidst multiple allegations made against Spacey that claim he committed sexual assault and harassment against then-underage boys and created what has been described as a "toxic work environment" on the set of House of Cards. In the weeks since these allegations first surfaced, Spacey's publicist and agency dropped him, and Netflix announced that it had cut all ties with Spacey, would not be moving forward with production on House of Cards so long as he was still involved, and abandoned its plans to release his Gore Vidal biopic Gore. House of Cards will also end with its upcoming sixth season, but Spacey's character may be killed off before then.
With just six weeks to re-film Spacey's scenes and redistribute marketing for All the Money in the World with Plummer involved, it will be interesting to see how Scott and co. handle this decision, though something tells us the audacious filmmaker will be able to make it all work.