Why Some Girl Meets World Fans Are So Divided Over Riley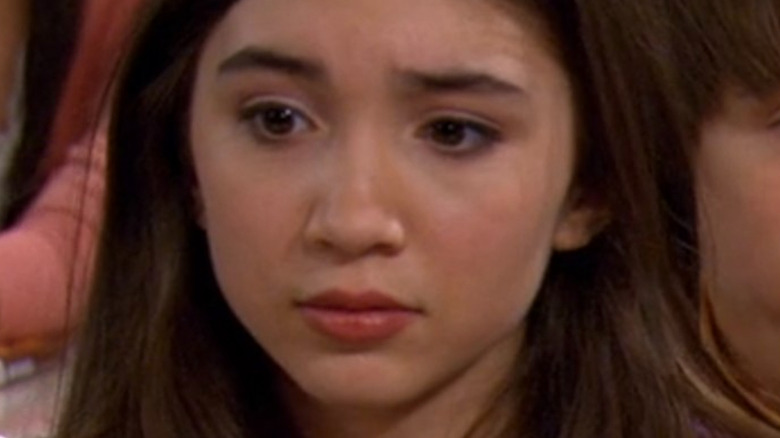 Disney Channel
In June 2014, "Girl Meets World," the sequel spin-off of the beloved 1990s sitcom "Boy Meets World," premiered on Disney Channel. Created by Michael Jacobs and April Kelly, the series introduced Riley Matthews (Rowan Blanchard), daughter of primary "Boy Meets World" couple Cory (Ben Savage) and Topanga (Danielle Fishel). The show follows the adolescent Riley as she navigates love and friendship by her best friend Maya Hart's (Sabrina Carpenter) side. Other characters in Riley's world include Farkle Minkus (Corey Fogelmanis) and Lucas Friar (Peyton Meyer), the latter of whom becomes a romantic interest for both Riley and Maya. "Girl Meets World" ran for three seasons, coming to an end in 2017 after 72 episodes.
"Girl Meets World" certainly had large shoes to fill, as many TV watchers out there hold "Boy Meets World" (and the Cory-Topanga romance culminating in one of the best TV weddings of all time) near and dear to their hearts. Overall, the spinoff series managed to be well received by audiences — it currently holds an 87% average audience score on Rotten Tomatoes. Many would argue that the success of the show has to do with the series finding a charming lead in Riley to follow in Cory's footsteps. However, not all "Girl Meets World" fans are on board with Riley — here's why the character has caused some division amongst fans.
Some fans think Riley is self-centered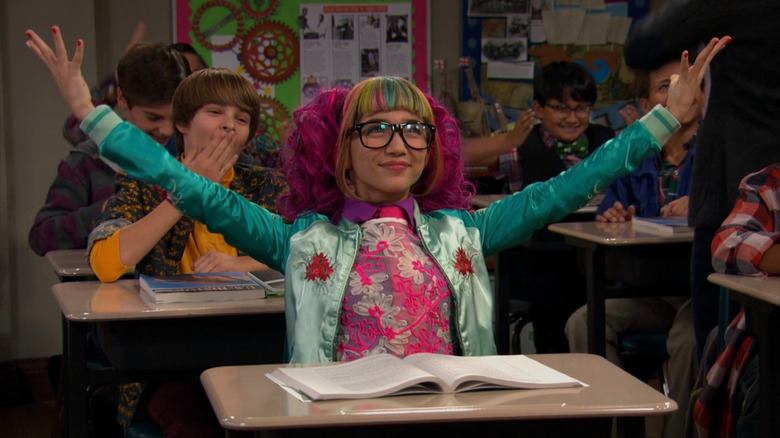 Disney Channel
One "Girl Meets World" fan, u/Zealousideal_Flow_37, took to Reddit to express their dislike for the show's protagonist. They wrote, "I don't like the fact that she pushes her beliefs on everyone. [I know] she has good intentions but she has no respect for people's boundaries ... She feels that she has a right to do whatever she wants if she feels it's for the best." In response to the opinion, u/crushed_dreams posted their agreement, noting that when Riley found out that Maya also liked Lucas, Riley turned on Maya and even accused her of being a thief. The original poster then chimed in to say that they didn't like how Riley accused Maya of copying her when Maya began getting better grades and dressing differently.
However, another fan presented a contrasting opinion, writing, "maya didn't care about good grades until she saw the [accomplishments] riley got when she made them ... deep down everyone wants riley to be there for them to help them make the right choice and at the end she does make the right choice for them , she helps them be the best version of themselves they can be." On a similar note, u/luciiasd defended Riley's character while also admitting that there were times when Riley could have been a better friend.
All in all though, many fans are not fully on board with Riley. One Reddit fan stated that they like Riley somewhat, but that she is often in the wrong when it comes to her relationship with Maya. They continued, "[Riley] was always being demeaning, mocking Maya's upbringing, sharing personal info about Maya with the class, putting Maya down ... It just seemed like she didn't value Maya anywhere nearly as much as Maya valued her."
Blanchard loved playing Riley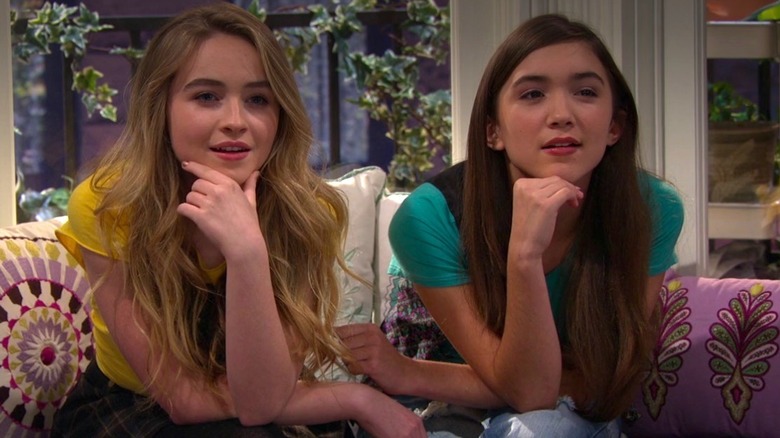 Disney Channel
In 2014, the then-12-year-old Rowan Blanchard spoke to Sweety High about her experience working on "Girl Meets World," during which she opened up about her connection to her character, Riley. Blanchard said, "Riley and I are similar in the sense of our awkwardness, and our value of loyalty. Our biggest difference is that I am much more sarcastic."
Blanchard also discussed how proud she was of the mature themes that the show has tackled, noting that it's fairly common for kids or teen shows to dumb down the content. The actress said, "Our characters don't have it all figured out, Cory and Topanga aren't perfect parents, and the kids aren't either. It's organic. And I think that's what separates it [from other kids shows]."
In 2017, "Girl Meets World" was canceled after just three seasons, as reported by Variety. In the wake of the news, Blanchard took to Twitter to post an essay on her thoughts and feelings about "Girl Meets World" coming to an end. In the essay, Blanchard declared, "Being on 'Girl Meets World' is the most significant event in my life thus far" (via USA Today). The actress then went on to thank the fans who continued to tune in to the show and stated that she was happy the show was able to provide life lessons for the viewers.
The entirety of "Girl Meets World" is available to watch on Disney+.