Nichelle Nichols' Career Left The Star Trek Actress With An Impressive Net Worth At Death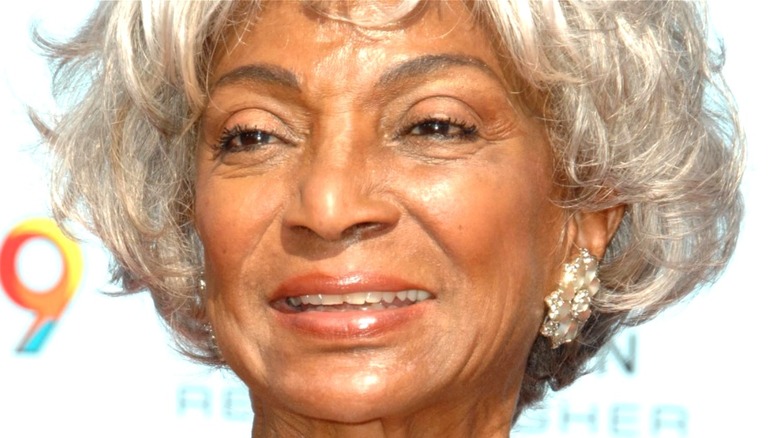 s_bukley/Shutterstock
Actress Nichelle Nichols died of natural causes, with the news hitting her official website on July 31. The "Star Trek" fandom lost another icon, as the actress was a staple on the original 60s series, where she portrayed Liuetant Ohura for 69 episodes. Nichols developed an impressive career but always made time to come back to the "Star Trek" universe when it called. She appeared in all six original "Star Trek" films and spin-offs like "Star Trek First Frontier" and "Renegades."
Nichols was a constant at "Star Trek" conventions before retiring from the circuit in 2021 (via MovieWeb). Conventions can bring in a pretty penny for an actor, especially for one in such a massive franchise. Nichols had to leave the business due to her ongoing dementia and old age, and there was the additional issue of a conservatorship conflict between her son and former manager. After her death, Nichols leaves an impressive net worth thanks to her time on the big and small screen and her convention appearances.
Nichelle Nichols net worth is estimated to be half a million dollars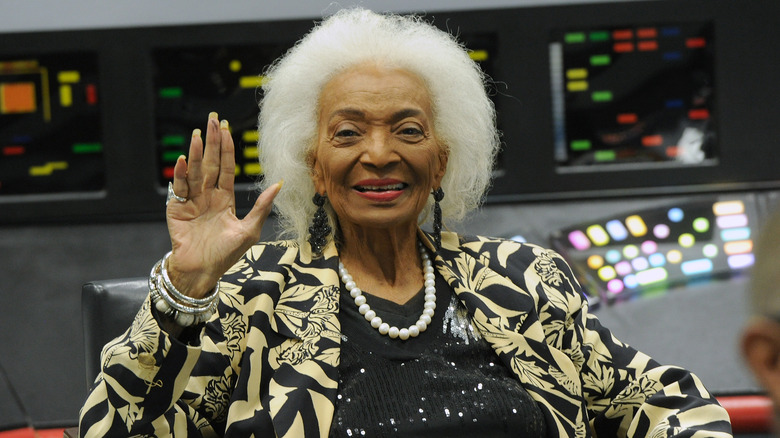 Albert L. Ortega/Getty Images
According to Celebrity Net Worth, Nichelle Nichols' net worth at the time of her death was $500,000. The outlet suggests the actress made anywhere between $10,000 and $50,000 for any one convention appearance, which would be determined by her role in the event and for how long she'd appear. This net worth figure is also impacted by her over 60 acting credits and her work as a singer. Nichols famously toured with Duke Ellington and Lionel Hampton (per People) in the late 60s. After she made a name for herself on "Star Trek," Nichols would go on to work with NASA in recruiting women and minorities into their programs.
Nichols has three more projects that are currently in post-production, including "Renegades: Ominara," "The Order," and "Moment of Impact." Despite the similarities in titles, "Renegades: Ominara" is not related to the "Star Trek" universe despite also featuring the franchise's Walter Koenig. These three additional projects are not likely to affect her $500,000 net worth figure.