The Last Sci-Fi Project Nichelle Nichols Was In Before She Died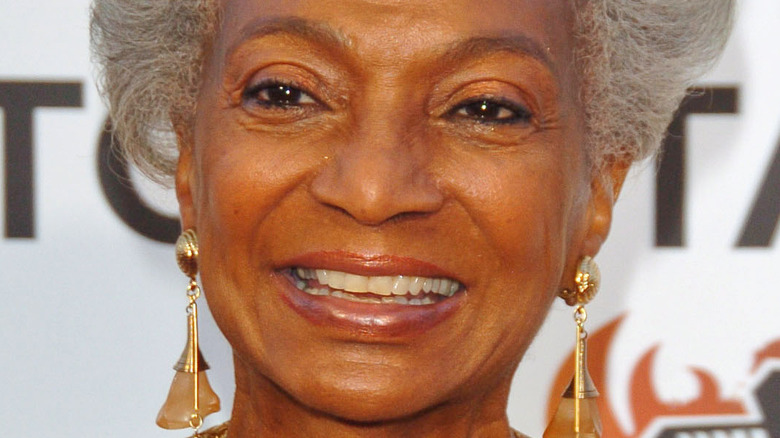 s_bukley/Shutterstock
In the aftermath of the death of Nichelle Nichols, many of the late "Star Trek" actress's fans are reflecting on her life and many accomplishments. In a time when it was rare to see a Black actress in a starring role on television, Nichols' portrayal of Nyota Uhura on "Star Trek: The Original Series" reportedly even caught the attention of Martin Luther King Jr., who lauded her as a role model (via Archive of American Television). 
Although Nichols is most prominently known as the Enterprise's savvy communications officer, her passion for science extended far beyond the set of the science fiction series. After the show's cancellation, she went on to work with NASA, helping to recruit more people of color and female astronauts into their ranks (via Star Trek). Indeed, Nichols' work became so influential that it inspired Mae Jemison, the first African American female to travel in space, to pursue a career as an astronaut (via Women's History).
Nichols went on to reprise her role as Uhura in several "Star Trek" projects, and she also lent her voice to a few of the franchise's animated endeavors (via IMDb). Since the actress appeared in so many science fiction productions throughout the course of her career, it only makes sense that her final role fit the genre. Let's take a look at the last sci-fi project Nichols appeared in before her death.
Nichelle Nichols starred in Renegades: Ominara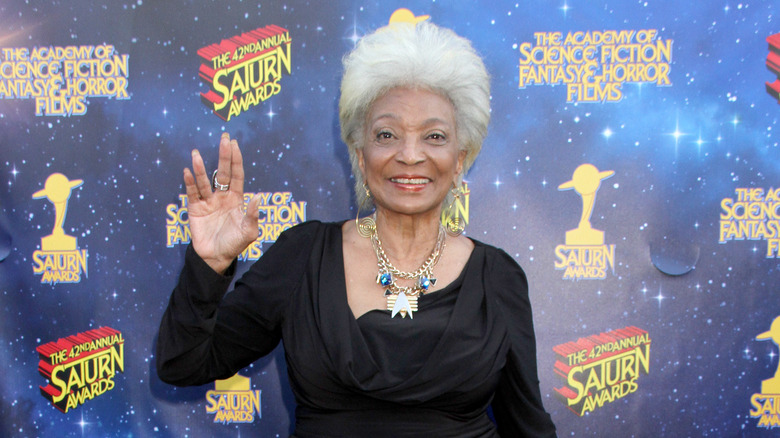 CarlaVanWagoner/Shutterstock
Nichelle Nichols' last appearance in a sci-fi production came via a project titled "Renegades: Ominara." Funded by a Kickstarter campaign, the show is a pseudo-spin-off of the 2015 fan film "Star Trek: Renegades." According to Den of Geek, Nichols plays the titular Ominara, a character who lives in a futuristic world where telepathic communication is the norm. The film was released to Kickstarter donors via digital download on March 5, 2022.
Actor Robert Miano also stars in the film as Professor Steiner, a mysterious scientist who plans to capitalize on his mind-bending inventions. Steiner and Ominara have been at odds for years and the exploration of their decades-long relationship is central to the narrative. Notably, this role was originally supposed to be played by Nichols' longtime "Star Trek" co-star, Walter Koenig, but the actor was forced to drop out of the project due to "personal circumstances" (via Kickstarter).
In a 2021 interview with Den of Geek, producer Frank Zanca explained that the plot of the show is meant to act as a tribute to Nichols and everything she's done for the "Stark Trek" universe. "Because Nichelle has Alzheimer's and is retiring, we kind of wanted to do a send-off,"  Zanca explained. "Instead of Uhura, it's Ominara, and she's the captain of her own ship. She's built herself into a pirate. And Nichelle is playing her older version, and she's like the head of the underworld at that point in the future."