The Seinfeld Star You Forgot Appeared On The Conners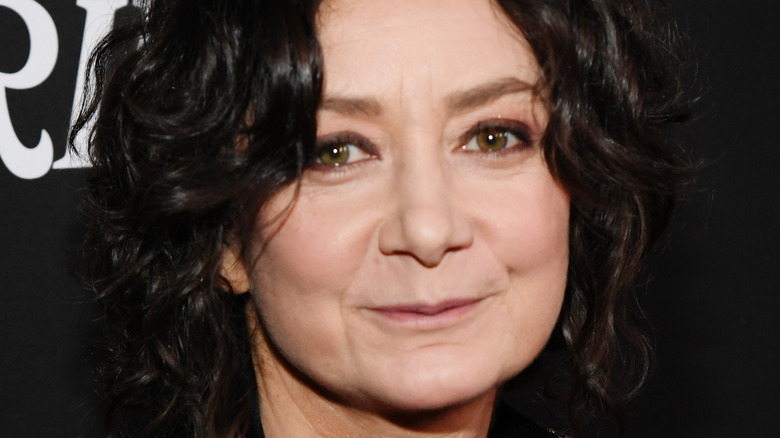 Kevin Mazur/Getty Images
One aspect of "The Conners" that has delighted fans since it spun off from "Roseanne" is the many actors that have appeared in cameos or recurring roles. Seeing Johnny Galecki resume his role as David Healy for four episodes during the first two seasons helped revive the nostalgia viewers had for "Roseanne," as did the return of James Pickens Jr., who has played pal Chuck Mitchell since 1990. Danielle Harris even made an appearance in Season 3 as Molly Tilden, an old friend of Darlene (Sara Gilbert) when they were teenagers.
In Season 1, Mary Steenburgen made an appearance as Marcy, a friend of Roseanne's who'd given her some of her pain pills. Juliette Lewis also appeared in three episodes as Blue, David's hippie girlfriend. Fans were even more excited about the future of "The Conners" when uber-talented Katey Sagal was brought on to play Louise, and the revolving door of big-name celebrities has added to the optimism viewers feel for the future of the show. But one famous actor portrayed a memorable role at an AA meeting that you probably forgot about.
Jason Alexander plays Pastor Phil in Season 4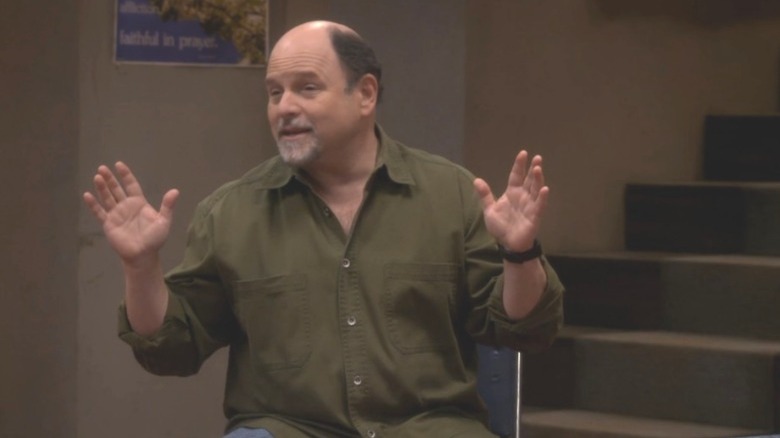 ABC
In Season 4 of "The Conners," "Seinfeld" star Jason Alexander makes two appearances, first in Episode 2 ("Education, Corruption, and Damnation"), and again in Episode 3 ("Sober Sex, Plastic Silverware, and Losing My Religion"), as Pastor Phil from Becky's AA meeting. "With the full acknowledgment that I am neither Christian nor a man of the cloth, my guess is that term relates to his self-deprecating humor and the somewhat tortuous path he took to the pulpit," Alexander said in an interview with TV Insider while describing his character.
Pastor Phil is a self-deprecating man who acknowledges that he made a lot of terrible judgments during his days of drinking and doing drugs. He has a rough, honest, and unconventional way of public speaking that makes him more accessible and easier to relate to. Darlene, who is trying to get over her breakup with Ben (Jay R. Ferguson), is convinced by Pastor Phil to come to his next sermon, but when she discovers a note in her bible from Roseanne begging for God to help with her pain, she becomes distraught and runs out.
In Alexander's second and last appearance, Darlene apologizes to him for running out and explains why, and he encourages her to try to connect with Louise and build a relationship with her, so she has someone in her life she can confide in about her feelings. Alexander's appearance in this episode is brief, and he hasn't shown up in any other episodes. But with Becky continuing to go to AA meetings, it can't be ruled out that he'll show up again in the future.