Netflix Announces First Comic Book Series With Mark Millar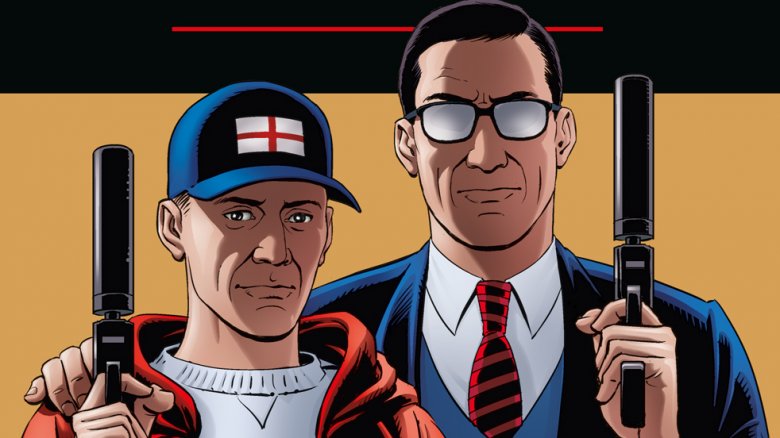 Netflix is on the verge of its biggest year yet, with plans not only to significantly increase the amount of original programming it offers, but also to begin producing a kind of content it's never created before: comic books.
The news comes from The Hollywood Reporter, who revealed that the streaming service is branching out into the world of comic books with a new dark fantasy series called The Magic Order from writer Mark Millar. 
An original concept, the series will follow five magical families who hide in plain sight while defending the world from supernatural threats. 
Millar's company, Millarworld, was previously purchased by Netflix in August; The Magic Order marks the first project the company is embarking on since the acquisition became official. Millar confirmed the news by offering a sneak peek at the cover of the series' first issue on Twitter.
Sneak peak at my first project for @netflix! pic.twitter.com/SiJR4DR2ah

— Mark Millar (@mrmarkmillar) November 7, 2017
As a writer, Millar is responsible for a number of comic books that have subsequently been adapted for the screen, such as Kick-Ass, Wanted, and Kingsman: The Secret Service—so it makes sense that Netflix would want to have him and his works in-house for the purposes of potential adaptations. If The Magic Order takes off with readers, it wouldn't be a surprise if Netflix spins a movie out of it.
The series will be released in print form and digitally, illustrated by Olivier Coipel, a French artist who has drawn for both DC and Marvel. 
"We wanted to make a splash with our first book for Netflix and this is it," Millar said in a statement once the news was official. "I love dark fantasy and there's an enormous gap in the market for something like this. Netflix hiring Olivier has also made me the happiest guy alive. I've been after him for almost ten years so to finally have our names in the same book is an absolute honor."
The Magic Order is slated for a six-issue run to begin in spring 2018, but it won't be the only project Millar is working on next year for Netflix. The writer says he plans on creating 20 issues of various comics each year for the company, including both original concepts and known properties.