The Only Supernatural Episode That Misha Collins Ever Directed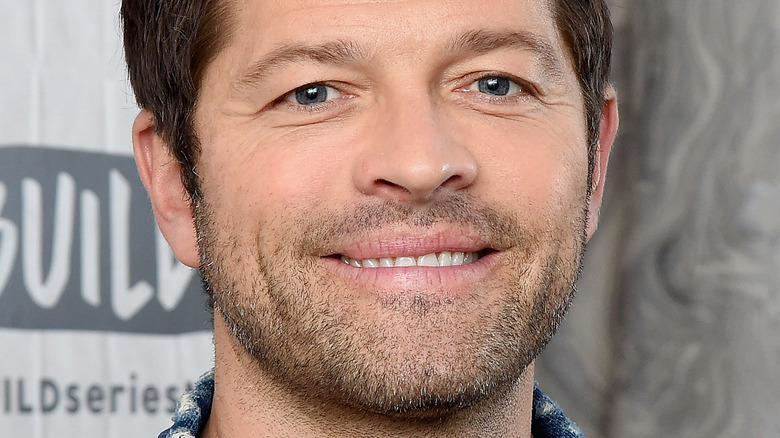 Gary Gershoff/Getty Images
"Supernatural" is the longest-running show in The CW history (via Fansided). The horror drama series ran for 15 seasons from 2005-2020 and enthralled a legion of die-hard fans. Though the show had humble beginnings as a road trip storytelling of brothers Sam (Jared Padalecki) and Dean Winchester (Jensen Ackles) fighting unsightly monsters, the show's universe would eventually expand to include a whole host of angels, demons, apocalypses, and even the devil himself (Mark Pellegrino).
Of course, the most well-known angel in the show is Castiel. After being introduced early in Season 4, Castiel (Misha Collins) became a series regular and joined the show's main cast, becoming a close confidant and friend to the Winchester brothers. Collins' dry delivery and whimsical portrayal of the fish out of water angel often made him a fan favorite. However, you might not know that Collins also worked behind the camera on one episode of "Supernatural."
Misha Collins directed a Season 9 episode
Misha Collins directed Season 9, Episode 17 ("Mother's Little Helper"). The episode deals with the fallout of Dean being branded with the Mark of Cain. Meanwhile, Sam is investigating a series of violent murders that appear to have a nun at the heart of them.
The episode was generally well-received, garnering an average of 8.5 on IMDb. Other actors who stepped behind the camera were Matt Cohen, Jared Padalecki, and Richard Speight Jr. There were even a few "Supernatural" episodes that inspired Jensen Ackles to direct. 
Furthermore, Ackles even gave Cohen some tips on directing. "It was constantly him reminding me to work, put in the extra work and the homework, and it pays off," Cohen explained (via Cinemablend). Meanwhile, Collins gave him advice on the potential shenanigans on set. 
Collins himself found new merit from his time directing. In an interview with TV Line, he recalled, "It was interesting seeing everything from a different perspective because you sit on set for so many hours as an actor. By virtue of being there and logging such long hours, you really know what's going on. But when you change chairs and look at the job from another vantage point, you see all kinds of things."
As for fans looking for more of "Supernatural," they'll be pleased to know that "The Winchesters" premieres in Fall 2022. Could we see more of Castiel in the new series? With a character who happens to be an immortal angel, never say never.