Who Plays Julio On Reservation Dogs Season 2?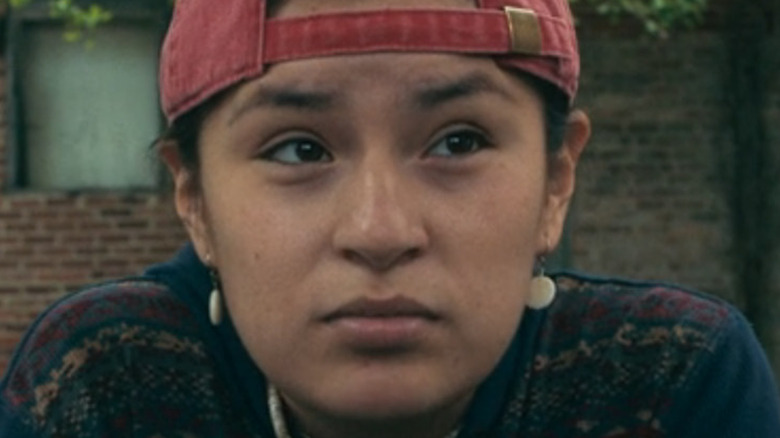 FX
When "Reservation Dogs" debuted its first season in 2021, it was hailed by critics as a "charming" and "electrifying" new series (via Rotten Tomatoes). Sterlin Harjo and Taika Waititi's bittersweet coming of age comedy follows a group of Native adolescents as they come of age and navigate the harsh realities of life on an Oklahoma reservation while dealing with the aftermath of their friend's death. The four main characters — Bear (D'Pharaoh Woon-A-Tai), Elora Danan (Devery Jacobs), Willie Jack (Paulina Alexis), and Cheese (Lane Factor) — dream of running away to California, which to them represents a mythical land of opportunity, far away from the hardship of the life they've known. Along the way, they experience close encounters with the supernatural and run schemes to make the cash they need for their getaway.
Season 1 of "Reservation Dogs" won multiple accolades, including a Peabody and a Film Independent Spirit Award (via IMDb). The show was even honored on stage at the 2021 Emmy Awards (via E! Online). It was named one of the 10 best shows of the year by Time Magazine, who called it "as uncompromising as it is groundbreaking." With so much acclaim, a second season was inevitable, and sure enough, Hulu will air new episodes starting August 3.
While few details about the new season are available, we've been able to piece together some details from the recently released trailer (via YouTube) and by scouring the web for clues, including some of the new cast. One new character appearing in Season 2 will be named Julio, and he's being played by an actor worth tracking.
Reynaldo Piniella joins the pack on Reservation Dogs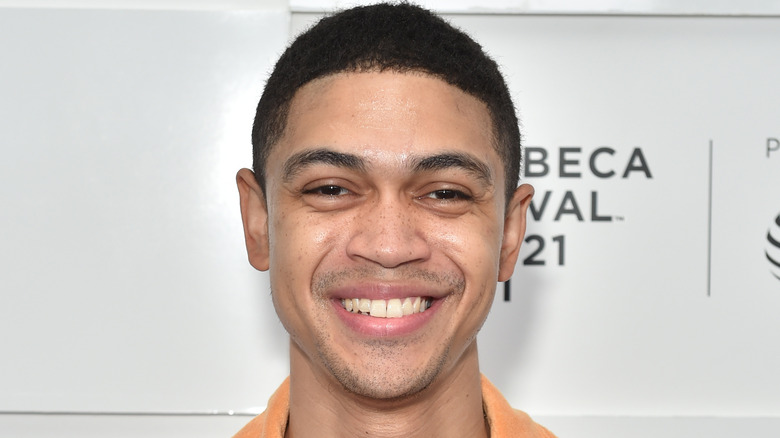 Bryan Bedder/Getty Images
Joining the cast of "Reservation Dogs" Season 2 will be Julio, played by Reynaldo Piniella. Per the actor's IMDb profile, he will appear as the character in Episode 7 of the season, but aside from that, there's no indication as to who the character will be or what purpose he will serve as the season unfolds. According to Consequence's early review of Season 2, the show will pick up with Elora and Jackie (Elva Guerra) as they make their way west to California while Bear works a construction site and Willie Jack continues to wrestle with the death of their friend, Daniel (Dalton Cramer). Since reviewers were only provided the first four episodes (per Indiewire's Season 2 review), there's no way of knowing how Piniella's character factors into this season's story.
Piniella is a relative unknown, having previously worked on a string of short films and bit parts on TV shows. According to his IMDb page, he plays the character of Teddy in the Season 10 finale of "Blue Bloods," he appeared in a 2014 skit on "The Daily Show," and in 2015, he had an uncredited role on the semiautobiographical Louis C.K. show "Louie." Piniella's IMDb also revealed that he teaches at The American Musical and Dramatic Academy in New York City and has appeared in multiple off-Broadway theater productions. Clearly a rising star, fans of "Reservation Dogs" no doubt have much to look forward to with his upcoming performance in Season 2.